USL hires Mark Cartwright as first-ever Sporting Director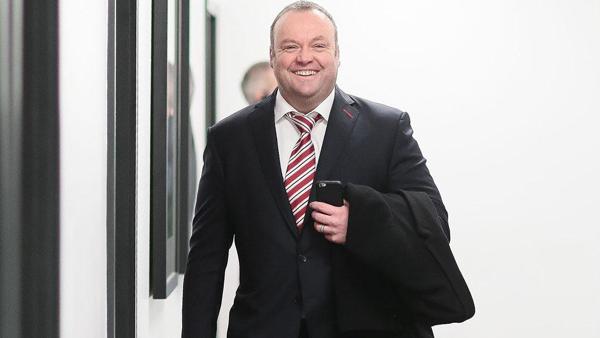 TAMPA, Fla. – The United Soccer League announced today the appointment of Mark Cartwright as the first Sporting Director in the organization's history.
Cartwright brings an extensive executive background in professional soccer, both at the club and federation level, and will oversee player development, as well as coaching and club education across the USL's professional leagues.
"We're very pleased to welcome someone of Mark's experience and caliber to our growing organization," said USL President Jake Edwards. "He brings with him an intense focus on people, culture and community building, and we have no doubt he will be a tremendous asset for both USL HQ and our clubs over the coming years."
One of the creators of the English Football Association's Level 5 Technical Director's workshop, Cartwright's expertise and Premier League experience saw him most recently serve as a consultant on FIFA's advisory panel on future development of the global game. Additionally, he also worked as a Consultant and Mentor for delegates attending the English F.A.'s prestigious Level 4 and 5 talent identification programs.
"I am thrilled to be joining the United Soccer League in this newly created role," said Cartwright. "There are more talented American-born players with the ability to compete on the game's biggest stages than ever before, and I am looking forward to working with our owners, clubs, technical staffs and coaches to continue to develop a system within the USL that allows talent to be identified, nurtured and developed here within the states. I want to thank Alec and Justin Papadakis and Jake Edwards for the opportunity to join the USL, and to further develop their vision and passion for growing not only the league, but also growing the beautiful game in the United States."
Between 2012 and 2019, Cartwright was the Technical Director at historic English club Stoke City FC, where he oversaw all technical, recruitment and operational areas of the footballing side of the club's business in the Premier League. During his tenure, Stoke City both increased the value of its playing squad assets by more than 300 percent over a four-year period, and recouped profits of more than £50 million from player sales revenue over a two-year period.
Cartwright's achievements at Stoke saw him invited by the English Football Association to join a select group of prominent technical directors charged with the design and development of the first-ever Level 5 Technical Directors Workshop. Having worked on the program's creation, Cartwright sat as both a facilitator and delegate on the inaugural 'test and learn' workshop and led the post-workshop changes identified to ensure its status as a world leader in footballing education.
Prior to his executive career – which also saw Cartwright spend seven years as a licensed agent at Beswicks Sports before his appointment at Stoke – the 48-year-old competed at the NCAA Division II Florida Institute of Technology, where he helped the Panthers claim the 1991 National Championship. Cartwright subsequently competed professionally in England and Wales for Wrexham, Brighton & Hove Albion, Shrewsbury Town, and Halifax Town before his retirement.