Girls High School All-America Teams announced for Fall 2022 season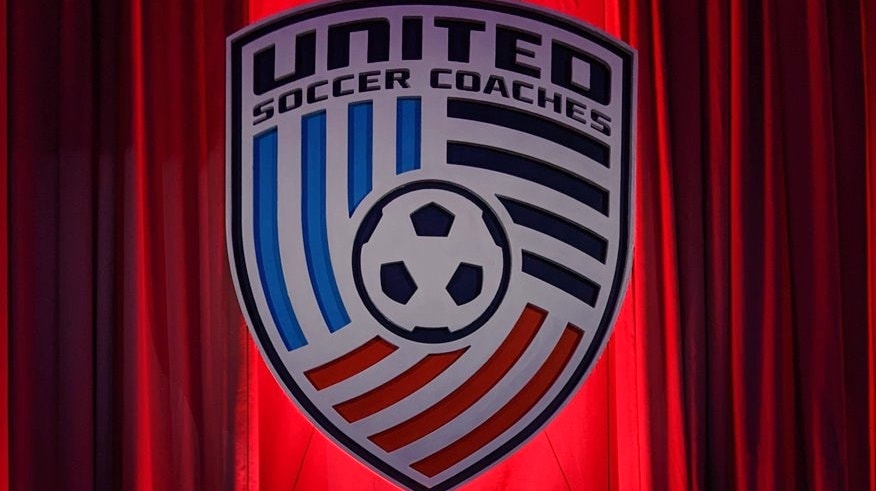 KANSAS CITY, Mo. – United Soccer Coaches announced the association's High School Boys and Girls All-America Teams for the Fall 2022 season. Among the 143 High School All-Americans (81 boys, 62 girls), 12 girls and eight boys earn All-America recognition for a second time in their high school careers.
To view the final Fall 2022 Girls High School Soccer Rankings, click here. Players on this year's United Soccer Coaches High School All-America Teams will be recognized for their accomplishments at the All-America Ceremony & Reception on Saturday, Jan. 14, 2023 at the Pennsylvania Convention Center in Philadelphia in conjunction with the United Soccer Coaches Convention.
2022 Fall High School Girls All-America Team
*Indicates previous selection
| | | | | |
| --- | --- | --- | --- | --- |
| Pos | Name | Class | School | Hometown |
| K | CJ DeBra | Sr. | Cincinnati Country Day | Cincinnati, Ohio |
| K | Melina Ford* | Sr. | Mercy High School | Middletown, Conn. |
| K | Olivia Shippee | Sr. | Monroe Woodbury Central School District | Central Valley, N.Y. |
| K | Lexie Thompson | Sr. | General Douglas MacArthur High School | Levittown, N.Y. |
| D | Araceli Cloutier | Sr. | Bedford High School | Bedford, N.H. |
| D | Charlotte Kemp | Sr. | Ridgefield High School | Ridgefield, Conn. |
| D | Gabby Koluch | Jr. | Freehold Township High School | Freehold, N.J. |
| D | Caitlin Mara | Sr. | Buckingham Browne and Nichols School | Cambridge, Mass. |
| M | Ava Bramblett* | Sr. | Noblesville High School | Noblesville, Ind. |
| M | Lana Djuranovic | Sr. | Scarborough High School | Scarborough, Maine |
| M | Jillian Gregorski* | Sr. | Westminster School | Simsbury, Conn. |
| M | Megan Hollar | Sr. | West Liberty Salem High School | West Liberty, Ohio |
| M | Betsy Huckaby | Sr. | South Oldham High School | Crestwood, Ky. |
| M | Angel Huntsman | Sr. | North Yarmouth Academy | Yarmouth, Maine |
| M | Diana Jedrychowski | Sr. | Farmington High School | Farmington, Conn. |
| M | Sydney Kofton | Sr. | Bishop Feehan High School | Attleboro, Mass. |
| M | Maddie Landers | Sr. | Pingree School | South Hamilton, Mass. |
| M | Maya Mathis | Sr. | Acton-Boxborough Regional High School | Acton, Mass. |
| M | Rylie Moschella | Sr. | Dexter Southfield High School | Brookline, Mass. |
| M | Kennedy Neighbors | Sr. | Reitz Memorial High School | Evansville, Ind. |
| M | Katie Norris | Sr. | Manchester High School | New Franklin, Ohio |
| M | Hannah Pachan | Sr. | Walsh Jesuit High School | Cuyahoga Falls, Ohio |
| M | Ashlyn Salas | Jr. | Hope Christian High School | Albuquerque, N.M. |
| M | Payton Schenning | Sr. | Mercy High School | Baltimore, Md. |
| M | Madison Sievering | Sr. | Summit Country Day | Cincinnati, Ohio |
| M | Emma Stransky | Jr. | Copley High School | Copley, Ohio |
| F | Kennedy Ball | Sr. | Girls Preparatory School | Chattanooga, Tenn. |
| F | Alexandra Barry | Sr. | Immaculate Heart Academy | Township of Washington, N.J. |
| F | Peyton Bernard | Sr. | Our Lady of Good Counsel | Olney, Md. |
| F | Gabby Chan* | Jr. | Albertus Magnus High School | Bardonia, N.Y. |
| F | Hailee Christensen | Jr. | Harrisburg High School | Harrisburg, S.D. |
| F | Summer Christensen | Sr. | Timpanogos High School | Orem, Utah |
| F | Samantha Erbach | Sr. | Waynesville High School | Waynesville, Ohio |
| F | Ava Feeley | Sr. | Yarmouth High School | Yarmouth, Maine |
| F | Adelle Francis* | So. | Perrysburg High School | Perrysburg, Ohio |
| F | Kennedy Garcia | Sr. | Rancocas Valley Regional High School | Mount Holly, N.J. |
| F | Loren Gehret* | Sr. | Southern Columbia High School | Catawissa, Pa. |
| F | Taylor Heimerl | Sr. | Rosemount High School | Rosemount, Minn. |
| F | Caroline Kelley | Sr. | Hamilton Southeastern High School | Fishers, Ind. |
| F | Isabella Keogh* | Sr. | Timberlane Regional High School | Plaistow, N.H. |
| F | Tessa Knapp | Sr. | Bay Village High School | Bay Village, Ohio |
| F | Peyton Kohls* | Sr. | Mount Notre Dame High School | Cincinnati, Ohio |
| F | Emma Kucal | Sr. | Cumberland High School | Cumberland, R.I. |
| F | Ava Labocki | Sr. | Granville High School | Granville, Ohio |
| F | Lyndsey LaPerle* | Sr. | Bow High School | Bow, N.H. |
| F | Ana Manning | Sr. | Milford High School | Milford , Ohio |
| F | Brinley Murphy* | Sr. | Bearden High School | Knoxville, Tenn. |
| F | Joy Okonye | Fr. | Canterbury School | New Milford, Conn. |
| F | Chloe Pecor | Jr. | Champlain Valley Union High School | Hinesburg, Vt. |
| F | Alexa Pino | So. | Saint Joseph High School | Trumbull, Conn. |
| F | Anna Rayhill | Jr. | New Hartford Senior High School | New Hartford, N.Y. |
| F | Sophie Reale* | Jr. | Hingham High School | Hingham, Mass. |
| F | Shelby Runje | Sr. | Issaquah High School | Issaquah, Wash. |
| F | Amanda Schlueter | Sr. | St. Henry District High School | Erlanger, Ky. |
| F | Reagan Schubach | Sr. | Hunterdon Central Regional High School | Flemington, N.J. |
| F | Makenna Siefker | Sr. | Ottawa-Glandorf High School | Ottawa, Ohio |
| F | Olivia Sipsock* | Sr. | Medina High School | Medina, Ohio |
| F | Cameryn Susey | Sr. | Olentangy Berlin High School | Delaware, Ohio |
| F | Gabriella Tirado | Sr. | Cheshire High School | Cheshire, Conn. |
| F | Jenna Tobia | Jr. | Watchung Hills Regional High School | Warren, N.J. |
| F | Shea Vidovic | Sr. | Brecksville-Broadview Heights High School | Broadview Heights, Ohio |
| F | Lucia Wells | Sr. | North Allegheny High School | Pittsburgh, Pa. |