Fordham women's soccer reveals 9-player recruiting class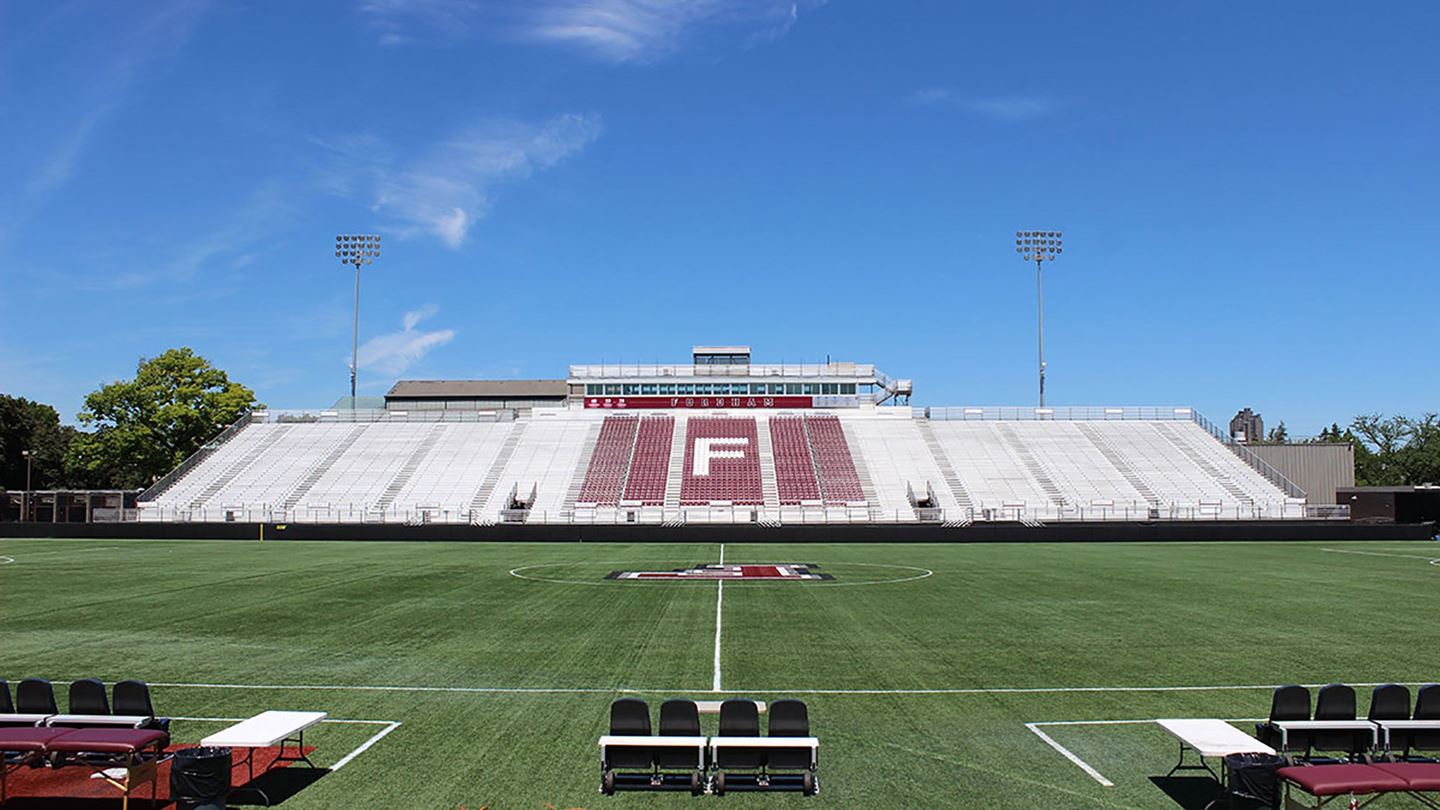 Bronx, N.Y. – The Fordham women's soccer team announced that it will welcome nine new student-athletes to the team for the 2021-22 season.
Fordham's class of 2025 includes goalkeeper Lexi Evangelista, defenders Tal Faingezicht, Madison Soucey and Carolyn Weinberger, defender/midfielder Jane Bowen, midfielders Serena Grassi, Ellen Schedin, and Fernanda Serna, and forward Carmen Hardwick.
"We are so excited to welcome our incoming 2021 recruiting class this coming fall.  Their talents and abilities not only fill our needs with the graduation of some of our seniors but with this incoming class and looking ahead into the future, the 2021 fall will give them a great opportunity to grow and develop under strong team leadership.  We are excited to see their impact on the program," said head coach Jessica Clinton.
Here is background information on each newcomer:
Jane Bowen | Midfielder/Defender | Lititz, Pa. (Manheim Township)
Jane Bowen is a midfielder/defender from Lititz, Pennsylvania, attending Manheim Township High School. A four-year honor roll student, she serves as President of the Student Council and school's chapter of the National Honor Society. She was a 2020 L-L League Academic All-Star and recipient of the George Eastman Young Leader Award. On the pitch, Bowen led Manheim Township to the Section and League Championships in 2020. Individually, she was an L-L League Section 1 First Team All-Star after leading Section 1 in goal scoring, while also being named to the L-L Big Eleven Team.
For club play, Bowen plays for PA Classics and was a part of EPYSA ODP from 2014-17 and had time at the U.S. Soccer Training Center.
Bowen plans to major in General Sciences.
Lexi Evangelista | Goalkeeper | Tampa, Fla. (Plant)
Lexi Evangelista is a goalkeeper from Tampa, Florida. An accomplished student at Plant High School, she is a member of the National Honor Society, Latin Honor Society, and Art Honor Society, and was the recipient of the Dali Internship Award. On the field, she was a team captain, leading Plant to two district championships and a regional championship during her time on the team. Evangelista compiled a 0.35 goals against average in her high school career, posting 24 shutouts over her final two seasons. A two-time team MVP, she was twice selected as Defensive Player of the Year.
Evangelista played club soccer for Tampa Bay United and was an ECNL player for her entire youth career. She plans to major in Art History/Anthropology.
Tal Faingezicht | Defender | Givat Brenner, Israel (Hof Hasharon)
Tal Faingezicht is a defender from Givat Brenner, Israel. She is a member of the Israeli National Team, serving as captain of the U19 National Team. She most recently played in the UEFA Women's U-19 Qualifiers in 2020, while also seeing action in the 2018 and 2019 Qualifiers. Faingezicht played club soccer for ASA Tel Aviv Israel and has been a part of the Israeli Premier League since she was 14.
Faingezicht graduated in Honor from Hof Hasharon High School, as well as from the boarding school of the Wingate Institute for Sports Excellence. She has yet to decide on a course of study at Fordham.
Serena Grassi | Midfielder | Ridgewood, N.J. (Ridgewood)
Serena Grassi is a midfielder from Ridgewood, New Jersey. A four-year high honor roll member, she is a part of the National Honor Society at Ridgewood High School. A 2020 team captain, she was a First Team All-County performer for the varsity soccer team.
Grassi played club soccer for the Cedar Stars Academy, where she captained the team since 2017. She plans on studying Finance in the Gabelli School of Business.
Carmen Hardwick | Forward | Lilburn, Ga. (Stone Bridge)
Carmen Hardwick is a forward from Lilburn, Georgia. A four-year member of the honor roll, she has been a member of the National Honor Society since 2019, received the 2018 Spanish Academic Award and is a candidate for the IB diploma program at Decatur High School. Ranked in the top 20 for the South Atlantic Region by TopDrawerSoccer.com, she helped lead Decatur to three conference championships and was a Georgia DiVarsity High School All-Star selection in 2019.
Hardwick played club soccer for the Concorde Fire, where helped the team to the 2016 Super-Y National Championship and was recipient of the tournament's Golden Boot Award. She was also a part of the Georgia Soccer ODP State Pool selection and a Region 3 selection from 2016-19.
Hardwick plans to study Biological Sciences at Fordham.
Ellen Schedin | Midfielder | Sundsvall, Sweden (Hedbergska Skolan)
Ellen Schedin is a midfielder from Sundsvall, Sweden. She plays for Sundsvall DFF, playing senior soccer for three years and competing in the second highest league in Sweden, Swedish Elitettan. She helped her team win the Women's Swedish 1st Division in 2020.
Schedin is a graduate of Hedbergska Skolan and plans on studying in the Gabelli School of Business.
Fernanda Serna | Midfielder | Stamford, Conn. (Convent of the Sacred Heart)
Fernanda Serna is a midfielder from Stamford, Connecticut. Playing for the Convent of the Sacred Heart for high school, she was selected to the 2019 WWNEPSSA All-Star Game and was a TopDrawerSoccer Connecticut State All-Star. In 2020, she earned CGSCA All-State Prep Division honors and was placed on the Watch List for the High School All-American Game in St. Louis this coming May.
Serna plays club for New York Soccer Club where her team was an NPL National Finalist prior to participating in the US Soccer Development Academy and Girls Academy League. She will be studying Biological Sciences at Fordham.
Madison Soucey | Defender | Scituate, Mass. (Scituate)
Madison Soucey is a defender from Scituate, Massachusetts. At Scituate High School, she is part of the National Honor Society and the National Society for High School Scholars, while on the pitch, she was a two-time All-Star and Eastern Massachusetts All-Star, as well as recipient of the team's Sportsmanship Award.
For club soccer, Soucey played for South Shore Select, where she won a national title and was recipient of the team's Sportsmanship Award. She plans to study Neuroscience at Fordham.
Carolyn Weinberger | Defender | Allendale, N.J. (Northern Highlands Regional)
Carolyn Weinberger is a defender from Allendale, New Jersey. A member of the honor roll since her sophomore year at Northern Highlands Region High School, she was a two-time All-State selection for the varsity soccer team, while being First Team All-North Jersey as a senior. She also earned First Team All-League and All-County accolades three times each.
Playing club soccer for Match Fit Academy, Weinberger plans to study Business at Fordham.