FC Cincinnati hires Jaap Stam as new head coach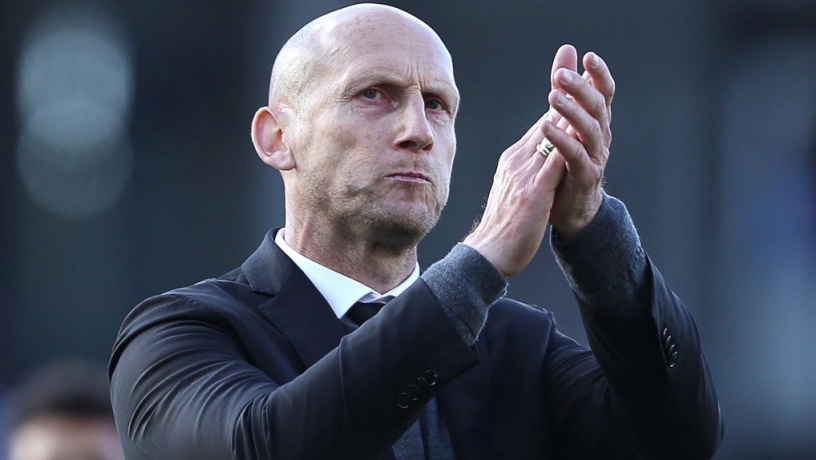 CINCINNATI – FC Cincinnati general manager Gerard Nijkamp has announced the official hiring of Jaap Stam (pronounced YAHPP STAHM) as the club's new head coach.
Stam, 47, joins FC Cincinnati following managerial stints in England at Reading (2016-18), as well as in his native Holland at PEC Zwolle (2018-19) and Feyenoord (2019). Stam had a prolific 15-year playing career which saw him star at some of the highest-profile clubs in the world in the Netherlands, England and Italy – including PSV Eindhoven, Manchester United, Lazio, A.C. Milan and Ajax.
"We are very happy and pleased to have Jaap Stam become FC Cincinnati's new head coach," FC Cincinnati General Manager Gerard Nijkamp said. "He has an extensive background in being part of some of the most successful clubs in the world as a player and has also proven that he can guide teams through transitionary periods as a head coach.
"I strongly believe that Jaap can lead us through our next phase, to our new stadium, and help us achieve our goals in the future, making players better and bringing his knowledge and experience inside the club. I have full confidence that he will be successful at FC Cincinnati and will be a great fit to carry out our established playing philosophy and guide the club to achieve future successes," Nijkamp said.
The new FC Cincinnati head coach will be formally introduced via an online video call with media at 10 a.m. tomorrow, Friday, May 22, which will also be streamed on the club's Facebook page.
"For myself, to get the opportunity to work in America and to work in MLS for a club like FC Cincinnati, it's a dream," Stam said. "I've always liked the country and I've always liked the mentality of the people in the States as well in what they're trying to achieve.
"To get the opportunity to work for FC Cincinnati and this project by building the club – hopefully even further than where they already are, because I think they've already done a great job – but being a presence as a team, even more in MLS, getting results and working together with the fans and everybody already working within the club, for me it's a big challenge to do well."
He will oversee his first FC Cincinnati training session upon his arrival in the U.S., which is pending the receipt of his U.S. P-1 Visa.
"We're excited to welcome Jaap to the club," Carl H. Lindner III, FC Cincinnati CEO and Controlling Owner, said. "Through this search process, we were very focused on ensuring we had aligned ambitions with our next head coach, and we believe we've found a perfect candidate for FC Cincinnati's next phase. We're pleased to have Jaap as part of the family and look forward to him joining us soon."
"I want to applaud the search that Gerard led for us," Jeff Berding, FC Cincinnati president, said. "It was a thorough and comprehensive global search that yielded a deep and talented candidate pool. We're happy to welcome Jaap to Cincinnati and look forward to him leading us as we start a new chapter of our club story."
Stam is the fourth head coach in the club's MLS history and its fifth overall, including its United Soccer League seasons (2016-18). He has signed a managerial contract through Dec. 31, 2021 with a one-year club option for the 2022 season.
NEW ASSISTANT COACH
Also joining Stam's coaching staff in Cincinnati is new assistant coach Said Bakkati, who will formally join the staff in Cincinnati upon receipt of his U.S. work visa. Bakkati served on Stam's staff previously at Jong Ajax, Reading, PEC Zwolle and Feyenoord.
Bakkati was born in Groningen, Nertherlands, and enjoyed a 15-year professional playing career as a fullback that included stops throughout the Netherlands including Heerenveen (2000-06), ADO Den Haag (2006-07), Go Ahead Eagles (2007-09), FC Zwolle (2009-12) and FC Emmen (2012-15).