ECNL San Diego Showcase: Sporting CA Arsenal FC ends on a high note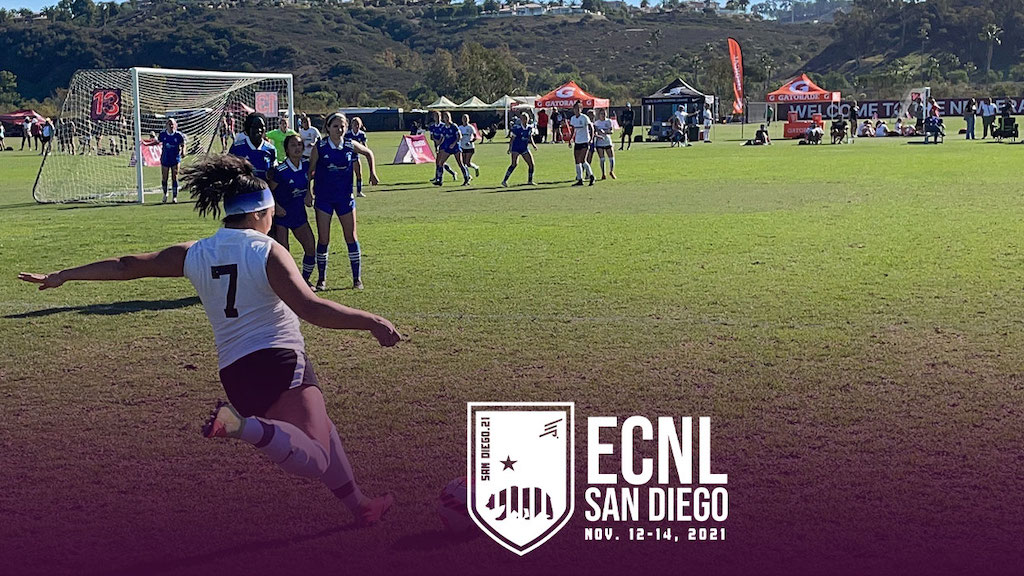 Sporting CA Arsenal FC was looking to end ECNL San Diego on a high note.
In the U18/19 age group, Arsenal started the weekend off with an unfortunate loss to Sting Dallas Royal Friday, but then rebounded with a win against La Roca on Saturday.
So against Classics Elite Sunday afternoon, Sporting CA Arsenal FC wanted to finish up the showcase with a winning record.
The two clubs spent most of the first 15 minutes of the match feeling each other out, attempting to find weaknesses in their opponent with lots of play in the midfield. But then, in the 21st minute, Sporting CA Arsenal FC was able to gain the upper hand, when Kaylee Hauck took a shot that beat the Classics Elite goalkeeper for the score.
Classics Elite continued to apply pressure to Arsenal, looking for an equalizer, but Sporting was able to hold strong and take a 1-0 lead into halftime.
In the second half, Classics Elite started to flip the field in their favor. The Texas squad kept putting numbers forward, testing the Arsenal backline and netminder, but each time, they answered the call.
But finally, midway through the second half, Sporting CA Arsenal FC was rewarded for their defensive effort.
After a stop in the defensive end, Arsenal methodically moved the ball up the pitch. Building a scoring chance, the ball eventually found the foot of Kaela Eichenberger in the middle of the field. She turned and rifled a shot, hitting the back of the net to give her side a 2-0 lead.
With a 2-0 lead in had, Sporting CA Arsenal FC continued to play confidently, culminating in Eichenberger potting her second of the game with 10 minutes to go to seal the victory.
Head coach Bryan Fuderman said games like that are exactly what ECNL showcases are all about; building confidence and earning results that can help in conference play.
"To come here and pull out two wins, and end it where you can see and hear that confidence is high, it feels really good," Kuderman said. "But now we're looking ahead to next weekend, where we have two very big opponents, arguably two of the top 10 teams in the country. So coming off two wins is going to give me a lot of leverage to maintain the confidence and the work ethic that they're going to need to compete next weekend."
With those two conference games looming large, Kuderman and the rest of his squad will use the week to reflect on what went right and use that momentum from ECNL San Diego and translate it to the Southwest Conference.
"What I do with these three games, three days of high-level competition where they've been successful, I find those moments of success on video and send it to let them see it for themselves," Fuderman said. "Every player has different functions, and every player needs different instruction. So I can show them where they have success in the field, and how to make that part of their norm, which helps them repeat those habits."
And while the results are good, Fuderman truly believes ECNL national showcases are more than that, especially for the U18/19 age groups.
"Really the biggest picture of coming to a showcase event, especially for this age group, is the showcase," Kuderman said. "It's not really to get the wins, although those are nice. It's to give all the players the playing time, so they can hopefully show the skill that they've developed through all the years that they've been playing. That's the bigger picture."