Rosters revealed for ECNL Girls National Selection Games in San Diego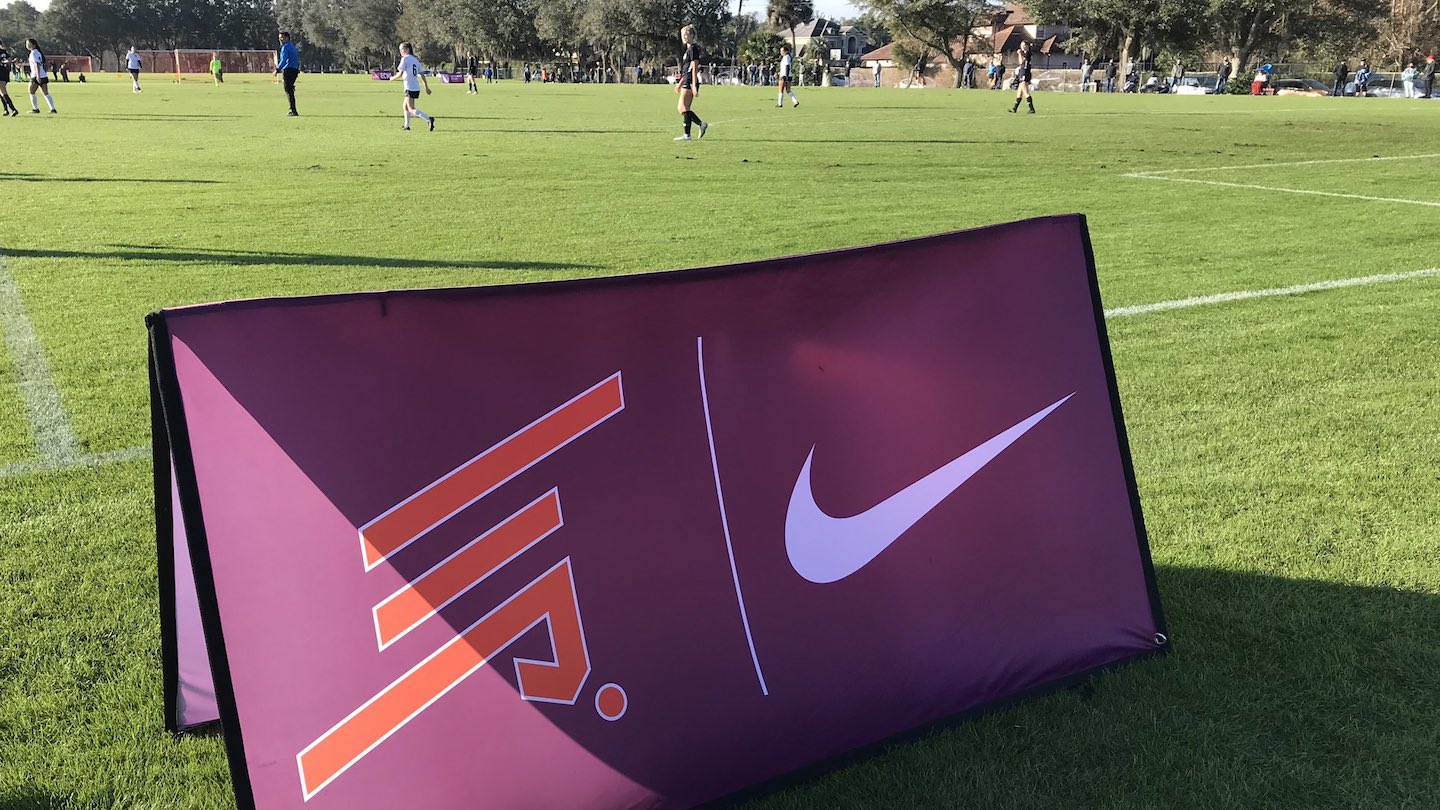 RICHMOND, Va. – ECNL Girls announced the East and West team rosters for the upcoming ECNL San Diego National Selection Games.
There will be two National Selection Games in San Diego, one featuring U16/17 athletes and one featuring U18/19 players, and the two games will take place simultaneously on November 12, 2021 at 2:15 p.m. These games will be the first National Selection Games of the 2021-22 season.
The ECNL National Selection Games are "all-star" matches that bring top players at each regular season ECNL National Event together for representative competition on the first day of the event. They are one component of the ECNL National Selection Program, which encompasses all player identification and development programs within the league.
"We are thrilled to announce the rosters for the first National Selection Games of the season," said ECNL Girls Commissioner Jen Winnagle. "These events highlight and reward some of the top youth players in the league with the opportunity to compete in a best vs. best environment. The National Selection Game is a must-attend at ECNL events, and provides the athletes with an unrivaled playing experience."
At the U16/17 level, each team in the National Selection Game will field 18 players, while at the U18/19 level rosters will feature 15 athletes each. Players were selected for the games by ECNL Player Identification staff through a combination of scouting and recommendations based on performances over the past several months. These athletes will not compete for their clubs on this day in order to properly rest and prepare for the National Selection Game.
Introduced to ECNL Girls in 2019, previous National Selection Games have reached attendances of more than 1,500, including more than 300 collegiate scouts. Both National Selection Games will be uploaded to YouTube in full following the conclusion of the matches.
U16/17 Rosters
East
Emeri Adames (Solar SC)
Anna Castenfelt (Utah Royals AZ)
Isabelle De Buyl (KC Athletics)
Ellie Fife (Michigan Hawks)
Sami Fisher (Phoenix Rising FC)
Nicola Fraser (Real Colorado National)
Aryanna Jimison (FC Dallas)
Charlotte Kohler (MVLA)
Sophia Kurisu (Pleasanton Rage)
Peyton McGovern (VDA)
Cambry Patrick (Solar SC)
Grace Restovich (SLSG Navy)
Avery Robinson (Florida Elite SA)
Tabitha Sine (Dallas Texans)
Katie Strong (Mustang SC)
Amelia Van Zanten (Eclipse Select SC)
Kasia Wolf (Eagles SC)
West
Brianna Carrigan (Challenge SC)
Kate Carter (Tulsa SC)
Zoe Cuneio (SLSG Navy)
Poloma Daubert (San Juan SC)
Ava Fike (Arizona Arsenal)
Erica Grillione (Davis Legacy)
Savannah King (LAFC So Cal)
Reagan Kotschau (Real Colorado National)
Mia McSweeney (San Juan SC)
Peighton Northrup (Michigan Hawks)
Alicia Riggins (DKSC)
Samantha Sanchez (MVLA)
Sabrina Schilt (Sting Dallas Black)
Ella Sims (De Anza Force)
Samantha Smith (Boise Thorns)
Adi Walick (Colorado Rapids)
Sydney Watts (Sporting Blue Valley)
U18/19 Rosters
East
Lilliah Blum (FC Wisconsin)
Maggie Cagle (Phoenix Rising FC)
Amaris Franco (LA Breakers FC)
Heather Gilchrist (Colorado Rapids)
Morgan Hobbs (San Diego Surf)
Rylee Howard (SLSG Navy)
Grace Martin (Dallas Texans)
Brianna Nunley (Arizona Arsenal)
Mailin Orozco (De Anza Force)
Aisha Polk (Sting Dallas Black)
Katie Senn (Mustang SC)
Milla Shafie (MVLA)
Kiersten Smith (Utah Royals AZ)
Isabel Stratton (Utah Avalanche)
Farrah Walters (Utah Royals AZ)
West
Lauryn Anglim (Gretna Elite Academy)
Adysen Armenta (Challenge SC)
Erin Connolly (SLSG Navy)
Anna Emperador (San Juan SC)
Kaylee Hauck (Sporting CA Arsenal FC)
Peyton Johnson (Del Mar Sharks)
Vickie Jones (Santa Rosa United)
Alexis Lee (FC Dallas)
Makenzie Malham (Tulsa SC)
Yvette Moreno (Pleasanton Rage)
Mya Sanchez (MVLA)
Logan Smith (Boise Thorns)
Maci Teater (SLSG Navy)
Ellie Walbruch (Real Colorado National)
Tatum Wynalda (LAFC So Cal)
To view a full list of the U16/17 and U18/19 rosters for the National Selection Games, click here.