ECNL appoints Jen Winnagle as first Chief Operations Officer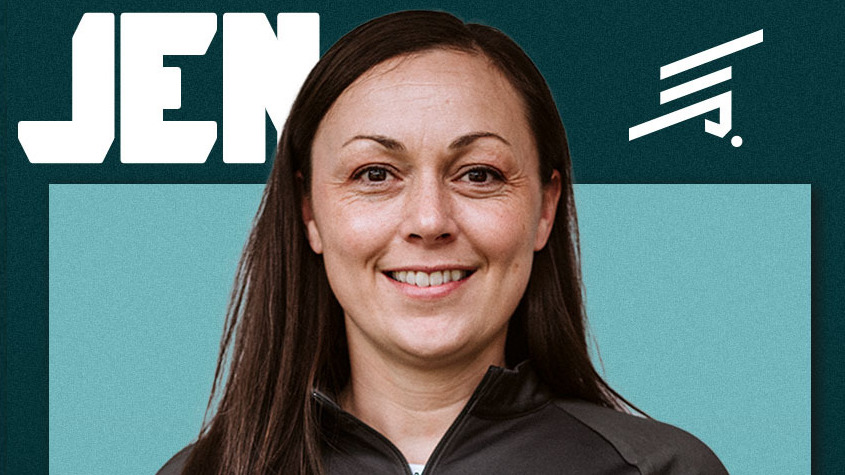 RICHMOND, Va. – The Elite Clubs National League has announced Jen Winnagle as the first ECNL Chief Operations Officer (COO), servicing the needs of the growing programs and pathways for the nation's top youth soccer athletes.
Winnagle's seven-year history at the ECNL and deep knowledge of the landscape will aim to support the ECNL's efforts to continue to raise the game and meet the needs of clubs and players across the country. Winnagle's new role is effective immediately. She will continue to serve as the ECNL Girls Commissioner until that role is filled.
Winnagle joined the ECNL Girls in 2014 as the league's first-ever Member Services Manager, and was quickly promoted to ECNL Girls Commissioner in 2015. During her six seasons as Commissioner, Winnagle oversaw league operations and member services as the ECNL Girls more than doubled in size, greatly expanded its programming, and launched the ECNL Regional League programming. In her new role as COO, Winnagle will oversee all league operations for both ECNL Girls and ECNL Boys, including competitions, national events, special programming, and more.
"Jen has worked extensively within every department of the ECNL Girls during her time with the organization, and her work is always done with passion and excellence," said ECNL President and CEO Christian Lavers. "Her commitment to the success of ECNL, its players and clubs has been felt throughout the organization. Beyond her roles with the ECNL Girls, when ECNL Boys was launched Jen was a tremendous asset in getting that league up and running successfully. Her skill and leadership will help all ECNL programs and staff as we seek to fulfill our vision of setting the standard of excellence in youth sports for the future."
Winnagle is a graduate of Virginia Commonwealth University where she was a member of the women's soccer team. After her collegiate playing career, she went on to coach at the University of Richmond for five seasons before taking a role in the development and donor relations in the VCU Athletic Department. Winnagle's new role comes as ECNL Director of Events Marisa Leconte prepares to take the role of Director of Soccer Operations for Angel City FC as the professional club prepares for their first season of competition in the NWSL.
"I am honored to step into the newly minted COO role, to continue to grow the game within the ECNL organization, and to pave new paths for the awesome talent emerging from the league," said Winnagle. "I am appreciative of the belief, guidance and mentorship from ECNL leadership, and I look forward to immersing myself in league operations to raise standards in new areas in order to positively impact the game and experience for all stakeholders."