What exactly is the ECNL?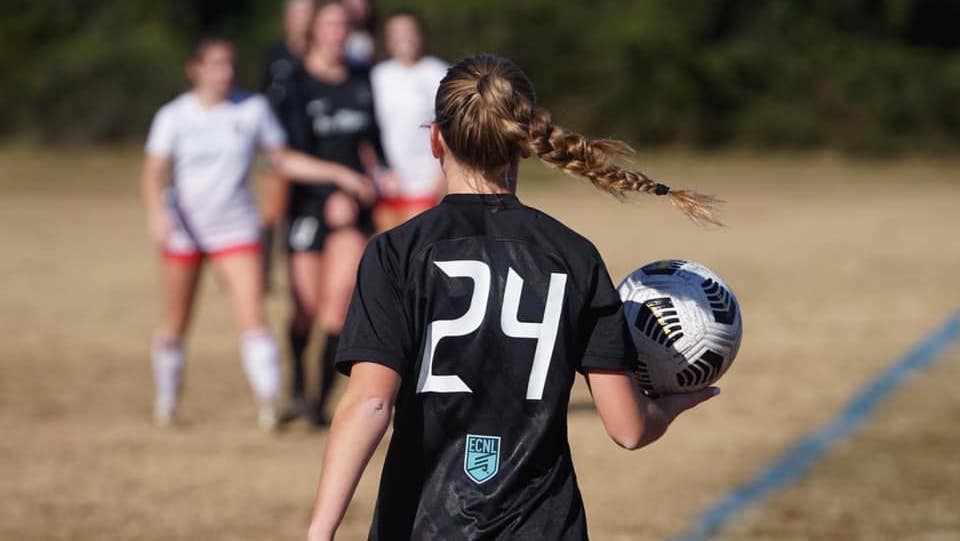 Even if you're brand new to the youth soccer scene, you're bound to have heard of the Elite Clubs National League (ECNL).
Founded in 2009, ECNL has risen to prominence as a destination for American youth soccer player development, having produced a majority of NCAA Power 5 women's soccer recruits in recent years.
But what exactly is the ECNL, how has it grown so much in just over a decade, and why is it such a popular destination for the best youth soccer clubs?
Here's everything you need to know about the Elite Clubs National League, and its importance in the American youth soccer system:
History
In March 2009, ECNL representatives made their first pitch to 60 of the nation's top clubs for their new league. Their goal was to change the status quo of youth soccer by starting a league that worked in collaboration with top clubs, instead of making directives for those clubs to follow.
The meeting resulted in 40 founding members playing in the ECNL's inaugural season starting in August 2009. At its founding, ECNL was a girls-only league that saw U-15, U-16 and U-17 teams playing 9 regular season games each to qualify for the ECNL National Championship later that year.
The following season, ECNL would expand to 52 clubs and add competition for the U-18 age group. That summer, ECNL clubs played in US Youth Soccer (USYS) State Cup and Regional games for the first time under the ECNL banner, with ECNL clubs winning almost every 2011 USYS Regional and National Championships on the girls side. In August 2011, ECNL expanded to 66 clubs with each playing approximately 30 regular season games, cementing the organization as a primary competition platform.
In August 2017, ECNL Boys launched with 57 founding member clubs, finally expanding to both genders. In the inaugural 2018 ENPL playoffs, a collaborative national event between ECNL Boys and the National Premier League (NPL), ECNL clubs took home the National Championship in four out of the five age groups represented.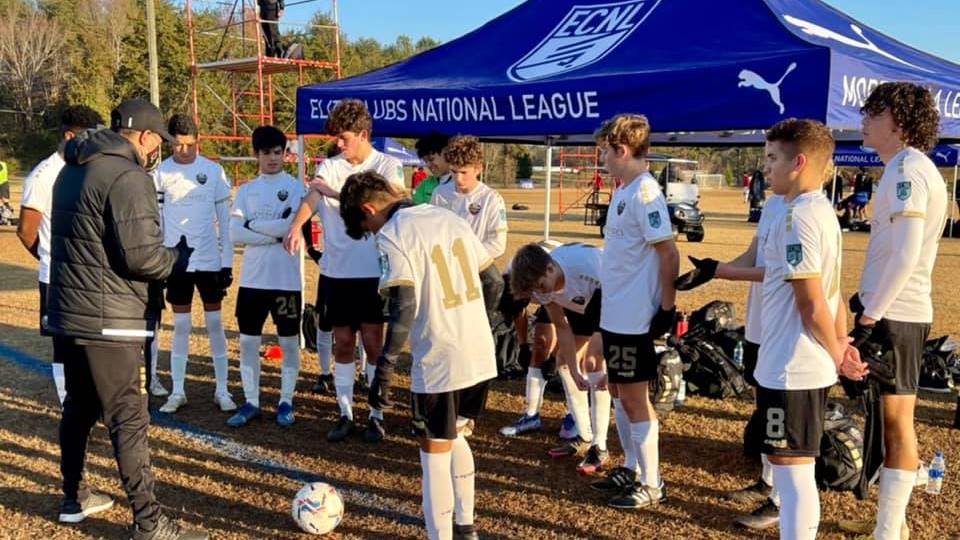 Thanks to the permanent shutdown of the U.S. Soccer Development Academy in the spring of 2020, ECNL just recently had its largest expansion for both the boys and girls divisions, with the girls league expanding from 94 clubs in 2019 to 113 clubs in 2020, and the boys league dramatically expanding from 90 clubs in 2019 to 131 clubs in 2020.
Both the ECNL Boys and Girls leagues are sanctioned by US Club Soccer.
Competition Format
Regular Season: ECNL has a highly-regimented competition format for the U-14 through U-17 age groups. The league is separated into nine regional conferences for girls, and ten regional conferences for boys, who all have anywhere between nine to 16 clubs competing in a standings table format. Each regular season consists of around 20-30 games against other ECNL member clubs within their region.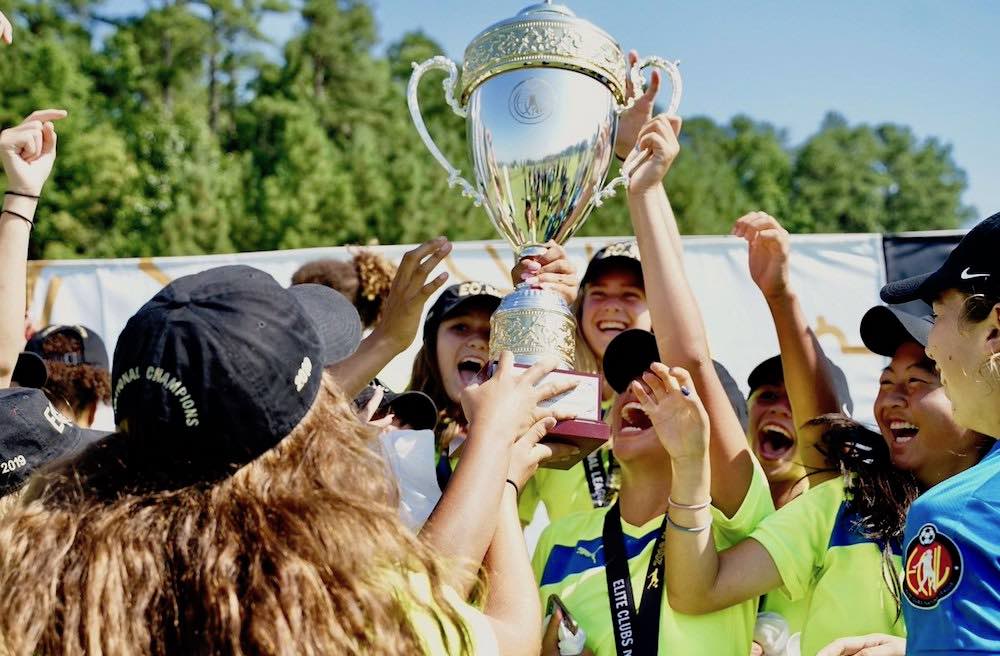 National Events: ECNL also hosts multiple National Events each year, in which teams from multiple conferences come together to play a weekend set of games against competition they usually would not have a chance to compete against. While each individual National Event does notinclude every team in ECNL, teams from across the East Coast to the West Coast regularly get to play in the same National Events. The National Events also provide college coaches chances to see players they generally would not have the opportunity to see in person, and a chance to see top teams compete against each other prior to the ECNL Post-Season.
[+READ: Top 50 ECNL Girls players in the InStat Index – Fall 2020]
Champions League Playoffs: Each conference has a varying amount (depending on amount of teams in the conference) of automatic qualifiers to the top-flight of the ECNL Post-Season, with the top teams in Points Per Game (PPG) in each conference table qualifying. The ECNL then adds several wildcard teams to round out the 32-team tournament that draws 100s of college scouts on an annual basis.
The Champions League Playoffs follows a single round robin format with eight groups of four teams, and the winner of each group playing a single game against another group winner for the right to be one of the four teams to qualify for ECNL's most prestigious tournament, the ECNL National Finals in July. The four remaining teams play in a two-day tournament to determine the annual ECNL Champions League National Champion, one of the highest titles a youth soccer team can attain.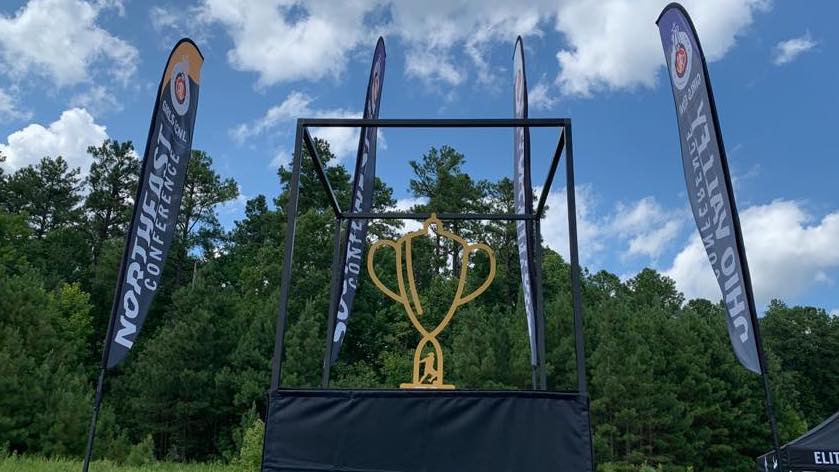 North American Cup and Showcase Cup: The top teams that don't qualify for the ECNL Champions League Playoffs still have a chance to compete in the North American Cup and the Showcase Cup, which provides another avenue to play in an interregional competition that attracts college coaches and scouts' attention. The top 16 teams in points per game (including points earned at National Events) that don't qualify for the ECNL Champions League compete in the North American Cup, with the next 16 competing in the ECNL Showcase Cup.
ECNL Regional Leagues: In the 2018-19 season, ECNL Girls had a small pilot program called the ECNL Regional Leagues, which are more localized leagues geared towards team who are looking for high-level competition, with less travel.
In 2020, the ECNL Girls Regional Leagues expanded to 12 divisions across the country, while ECNL Boys started their own three regional leagues as a pilot program.
Similar to formal ECNL competition, both the ECNL Boys and ECNL Girls Regional League culminate in a postseason for the top team within the program.
ECNL Open Cup: The ECNL Open Cup is the final competition for teams who do not qualify for the ECNL Champions League, North American Cup or Showcase Cup, and the only opportunity for ECNL Regional League teams to face ECNL teams in ECNL-sanctioned play. The ECNL Open Cup features the top ECNL teams that don't qualify for the aforementioned post-season tournaments facing off against the top teams from the ECNL Regional Leagues in a single-elimination bracket format. The event provides an avenue for ECNL Regional League teams to prove their worth against middle-table ECNL teams, and can be one of the best opportunities for Regional League players to showcase their skills in front of college coaches and scouts.
New look. Same attitude.

All eyes on #ECNLSC.#LeadersPlayHere pic.twitter.com/S8XYeK8UWt

— ECNL Girls (@theECNL) December 2, 2020
How Do I Join ECNL?
With over 100 member clubs each in both ECNL Boys and Girls, it has never been easier to find a club in your area that plays in the ECNL. ECNL clubs are located in most major metropolitan areas in the United States. If you're interested in finding out more about the clubs that make up the ECNL, or are looking for an ECNL team to try out for, check out the ECNL Boys or ECNL Girls member maps to see what club represents your local area.
Future of the ECNL
In late 2020, ECNL announced the formation of a new ECNL Super Cup starting in the 2021 season. The Super Cup platform will help consolidate top talent within a club's age groups, allowing member clubs to create a "first team" with the top players from U-15 through U-19 joining the Super Cup roster to have additional training sessions and competitions with other Super Cup teams.
[+READ: SoccerWire Q&A: ECNL President Christian Lavers discusses new Super Cup platform]
While the Super Cup competition format will be much less regimented than the age-specific seasons, the format will allow younger players to challenge themselves against competition that they might not be able to face within their own age group, and allow all the age groups within a club have an example of the style and quality of play that is expected throughout the club.