Rosters set for ECNL Girls Tennessee National Selection Games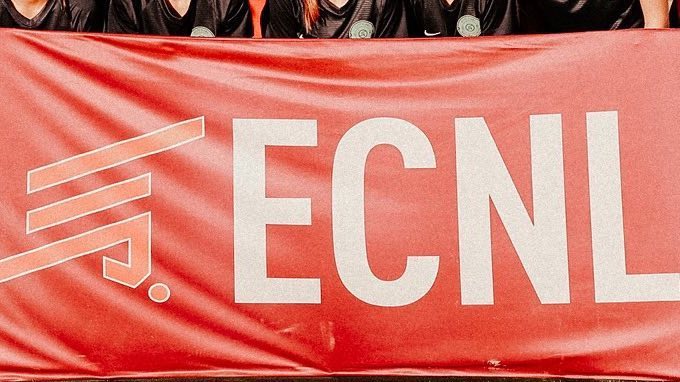 RICHMOND, Va. – The ECNL Girls announced the rosters for the ECNL Tennessee National Selection Games.
There will be two National Selection Games in Tennessee, one featuring U16/17 athletes and one featuring U18/19 players, and the two games will take place simultaneously on December 3, 2021 at 8:00 p.m. The U16/17 contest will be on Field 16 at Jordan Farms, while the U18/19 game will take place on Field 17.
The ECNL National Selection Games are "all-star" matches that bring top players at each regular season ECNL National Event together for representative competition on the first day of the event. They are one component of the ECNL National Selection Program, which encompasses all player identification and development programs within the league.
"We are excited to continue the ECNL National Selection Game series at ECNL Tennessee this Friday in conjunction with the second National Event of the season," said Chief Operations Officer Jen Winnagle. "Some of the top players attending the event will take the field in front of hundreds of college coaches and thousands of supporters to compete with and against one another. It is an unbelievable opportunity with an energy and atmosphere that cannot be matched."
At the U16/17 level, each team in the National Selection Game will field 18 players, while at the U18/19 level rosters will feature 15 athletes each. Players were selected for the games by ECNL Player Identification staff through a combination of scouting and recommendations based on performances over the past several months. These athletes will not compete for their clubs on this day in order to properly rest and prepare for the National Selection Game.
Introduced to ECNL Girls in 2019, previous National Selection Games have reached attendances of more than 1,500, including more than 300 collegiate scouts. Both National Selection Games will be uploaded to YouTube in full following the conclusion of the matches.
U16/17 Rosters
East
Anisten Cabantac (Kansas City Athletics)
Valentina Cerri do Amaral (Florida Krush)
Julia Cosgrove (Jacksonville FC)
Samantha DeGuzman (VDA)
Jeanette Fieldsend (Charlotte SA)
Avery Galante (FC Stars Blue)
Sarah Granno (San Juan SC)
Wrianna Hudson (WNY Flash)
Eleanor Klinger (Internationals SC)
Stephanie Lathrop (Maryland United FC)
Vienna Lundstedt (GSA)
Michelle Moskau (Atlanta Fire)
Cayden Norris (FC Alliance)
Mia Oliaro (NC Courage)
Ella Sanchez (Racing Louisville)
Sarah Shelburne (Albion Hurricanes FC)
Olivia Silcox (United Futbol Academy)
Molly Widderich (NC Fusion)
West
Bella Ayscue (NC Courage)
Kayla Barr (FC Alliance)
Avery Brown (Tennessee SC)
Molly Cochran (Ohio Elite SA)
Carly Cormack (East Meadow SC)
Ellie Farrell (Wilmington Hammerheads)
Eva-Simone Grunkemeier (Northwest Elite FC)
Sonoma Kasica (Tampa Bay United)
Mai Ly Marella (Cleveland Force SC)
Blake Olivier (Albion Hurricanes FC)
Juliette Rayo (FC Dallas)
Mandy Schlueter (Kings Hammer SC)
Jaleah Simmons (CESA)
Bella Smith (Kansas City Athletics)
Taylor Suarez (Charlotte SA)
Isabella Winn (World Class FC)
Madison Woodward (Match Fit Academy)
U18/19 Rosters
East
Lindsey Antonson (Northwest Elite FC)
Kennedy Ball (FC Alliance)
Taylor Chism (Wilmington Hammerheads)
Kiah Cirino (Orlando City)
Olivia Curry (Penn Fusion SA)
Caroline Duffy (Maryland United FC)
Ashleigh Garcia (Pleasanton Rage)
Elise Graf (Pipeline SC)
Tyler Isgrig (Solar SC)
Luciana Latino (PDA Blue)
Cara Martin (Arlington Soccer)
Shay Montgomery (VDA)
Hanao Nakamoto (World Class FC)
Jacey Rase (Charlotte Independence)
Lizzie Sexton (Ohio Elite SA)
Ashley Tirrill (Tennessee SC)
West
Olivia Albert (Midwest United)
Charlyse Berry (Mustang SC)
Karsyn Cherry (Indiana Fire)
Samantha Courtwright (DKSC)
Summer Denigan (Kings Hammer SC)
Chidubem Dike (CESA)
Bella Douglas (Match Fit Academy)
Kayleigh Herr (NC Courage)
Susie Long (San Juan SC)
Tusca Mahmoudpour (Virginia Union FC)
Molly McDougal (DKSC)
Carly Montgomery (Charlotte SA)
Mackenzie Muir (Cleveland Force SC)
Molly Russell (Heat FC)
Pietra Tordin (FC Prime)
Sarah Wommack (NC Fusion)
To view a full list of the U16/17 and U18/19 rosters for the National Selection Games, click here.