ECNL PDP So Cal schedule and rosters announced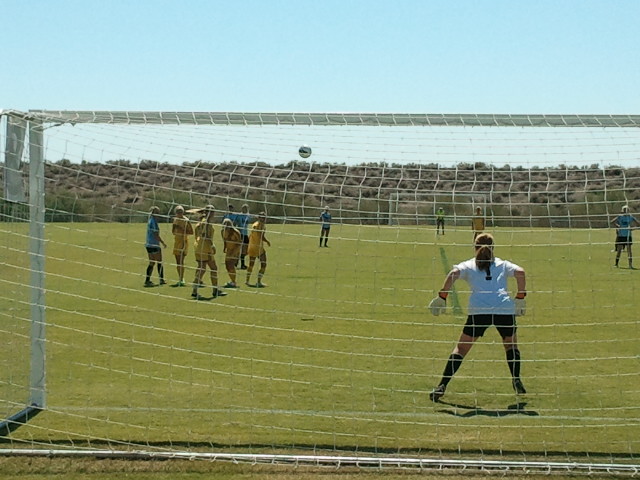 RICHMOND, VA (Via ECNL) –The rosters and schedule for the Elite Clubs National League (ECNL) Player Development Program event to be held in Aliso Viejo, CA on March 14-15, 2015, have been announced.  The event will be held at SOKA University, with some of the best players from the following ECNL clubs in Southern California: Arsenal FC, Eagles SC, Irvine Strikers, Real So Cal, San Diego Surf, Slammers FC, So Cal Blues, and West Coast FC.
The ECNL PDP in Aliso Viejo will include a training session and two 11 vs. 11 games over two days. Top players from each ECNL PDP, along with other players scouted in ECNL competition throughout the year, will be considered for invitations to the ECNL / id2 National Training Camp in August. Players are selected for the Player Development Programs based on their performance in ECNL competitions and by objective recommendations from ECNL Directors across the country. ECNL will be hosting eleven PDP events across the country over the next three months, providing an opportunity for top players in every ECNL club.
Team One
| | | | |
| --- | --- | --- | --- |
| Jersey # | Player Name | Position | Club |
| 56 | Brooke Littman | GK | Real So Cal |
| 1 | Sophia Serafin | D | West Coast FC |
| 2 | Sarah Trissel | D | San Diego Surf |
| 3 | Hannah Sharts | D/M | Real So Cal |
| 4 | Lake Duerksen | M | West Coast FC |
| 5 | Hannah Adler | M | Real So Cal |
| 6 | Sierra Castles | M/F | Arsenal FC |
| 10 | Machalea George | M | So Cal Blues |
| 7 | Sianna Siemonsma | F | Slammers |
| 9 | Josie Guinn | F | Arsenal FC |
| 21 | Marissa Everett | F | So Cal Blues |
| 44 | Danielle Satterwhite | D | So Cal Blues |
Team Two
| | | | |
| --- | --- | --- | --- |
| Jersey # | Player Name | Position | Club |
| 57 | Hillary Beall | GK | So Cal Blues |
| 58 | Savannah Madden | GK | San Diego Surf |
| 11 | Erin Kawakami | D | West Coast FC |
| 12 | Kaila McCullough | D | Irvine Strikers |
| 13 | Maddie Gotta | D | San Diego Surf |
| 14 | Chloe Frisch | M | San Diego Surf |
| 15 | Jessica Miclat | M | Arsenal FC |
| 16 | Christina Settles | M | West Coast FC |
| 47 | Hailey Zerbel | M | Slammers |
| 17 | Darriell Franklin | M/F | Irvine Strikers |
| 18 | Penelope Hocking | F | So Cal Blues |
| 20 | Sydney Carr | F | Arsenal FC |
| 42 | Chandler McDaniel | F | West Coast FC |
Team Three
| | | | |
| --- | --- | --- | --- |
| Jersey # | Player Name | Position | Club |
| 59 | Rachel Harris | GK | Slammers |
| 22 | Samantha Falasco | D | Slammers |
| 23 | Bailey Webster | D | Irvine Strikers |
| 25 | Devyn Kelsey | D | Slammers |
| 29 | Jorden Christensen | D | West Coast FC |
| 26 | Jackie Fiacco | M/F | Eagles SC |
| 27 | Arlie Jones | M/F | San Diego Surf |
| 45 | Izzy Bellinghausen | M/F | So Cal Blues |
| 39 | Siena Ereshena | M | Eagles SC |
| 28 | Alea Hyatt | F | Eagles SC |
| 30 | Taylor McMorrow | F | San Diego Surf |
| 43 | Hailey Hite | F | West Coast FC |
Team Four
| | | | |
| --- | --- | --- | --- |
| Jersey # | Player Name | Position | Club |
| 60 | Zoe Clevely | GK | Irvine Strikers |
| 61 | Amanda Dennis | GK | Slammers |
| 31 | Lou Ishikawa | D | Eagles SC |
| 32 | Natalie Copenhaver | D | Arsenal FC |
| 40 | Hannah Cardenas | D | Slammers |
| 36 | Savannah Sloniger | D | West Coast FC |
| 33 | Vivianna Villacourt | D/M | Real So Cal |
| 34 | Makayla Soll | M | Arsenal FC |
| 35 | Remy Mathews | M | West Coast FC |
| 46 | Amanda Jones | M | Slammers |
| 37 | Courtney O'Brien | F | Real So Cal |
| 38 | Alexa Adams | F | Real So Cal |
| 41 | Kayla Cannon | F | West Coast FC |