ECNL PDP – Mountain (Las Vegas) schedule and rosters announced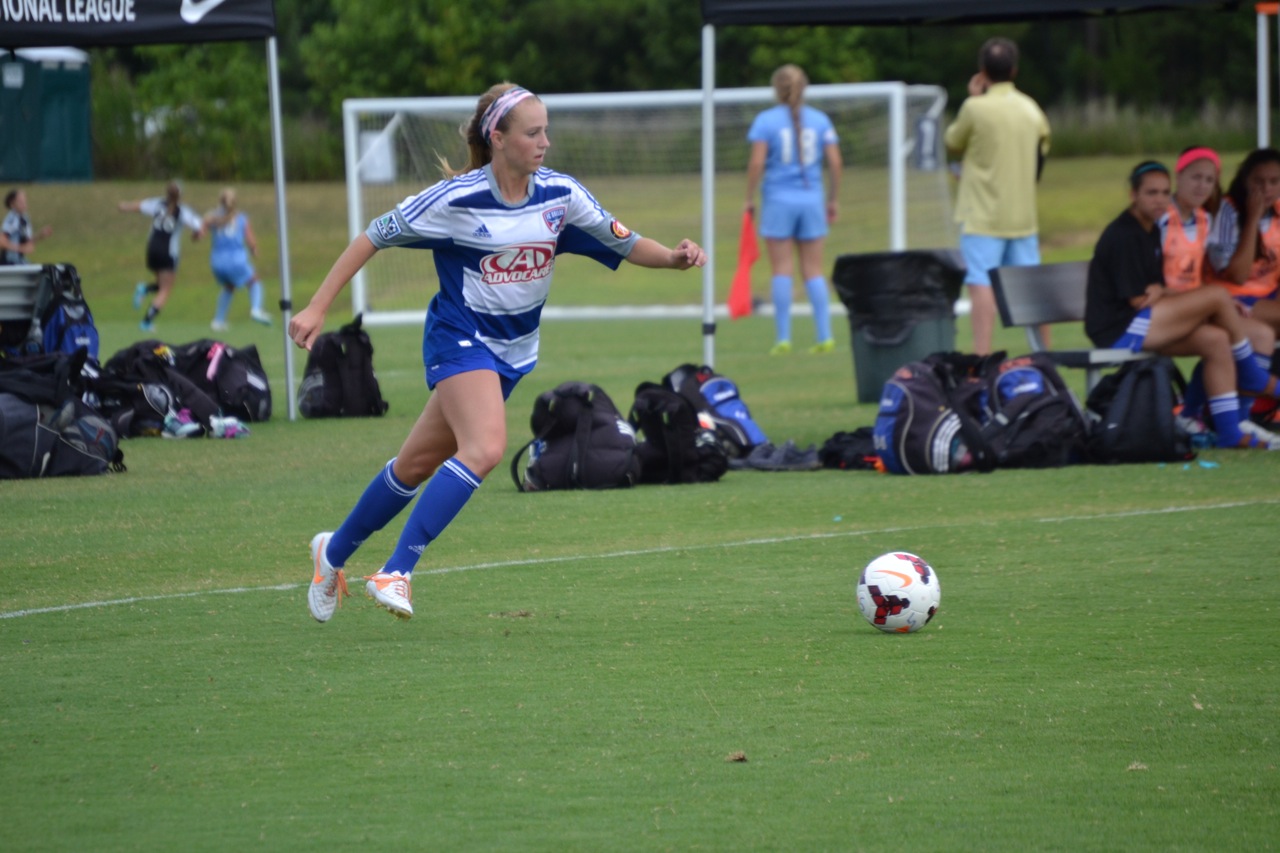 RICHMOND, VA. (Via ECNL) – The rosters and schedule for the Elite Clubs National League (ECNL) Player Development Program event to be held in Las Vegas on March 13-15, 2015, have been announced. The event will be held at UNLV with some of the best players from the following ECNL clubs in the Mountain area: Colorado Rush, Colorado Storm, Heat FC, Las Vegas Premier, Real Colorado, Sereno SC, and SC Del Sol.
The ECNL PDP in Las Vegas will include a training session and two 11 vs. 11 games over two days. Top players from each ECNL PDP, along with other players scouted in ECNL competition throughout the year, will be considered for invitations to the ECNL / id2 National Training Camp in August. Players are selected for the Player Development Programs based on their performance in ECNL competitions and by objective recommendations from ECNL Directors across the country. The ECNL will be hosting eleven PDP events across the country over the next three months, providing an opportunity for top players in every ECNL club. There are no costs for participation in Player Development Programs. The ECNL covers all staffing, facility rental and equipment costs for the ECNL PDPs. The only responsibility for participating players will be the cost of travel and accommodation (when necessary).
Team One
| | | | |
| --- | --- | --- | --- |
| Jersey # | Player Name | Position | Club |
| 64 | Brittany Wilson | GK | Real Colorado |
| 1 | Emily Martin | D | Heat FC |
| 2 | Elizabeth Poblete | D | Sereno SC |
| 3 | Amanda Martin | D | Heat FC |
| 4 | Jayne Lydiatt | D | Real Colorado |
| 5 | Courtney Lankford | M | Sereno SC |
| 6 | Taylor Kornieck | M | Las Vegas Premier SA |
| 7 | Arden Holden | M | Heat FC |
| 8 | Alyssa Kaiser | M | Real Colorado |
| 9 | Larkin Russell | M | Colorado Rush |
| 10 | Madalyn Germann | M/F | Colorado Storm |
| 11 | Rebecca Pousma | F | Colorado Storm |
| 12 | Daisy Cabrera | F | Heat FC |
Team Two
| | | | |
| --- | --- | --- | --- |
| Jersey # | Player Name | Position | Club |
| 65 | Cameron Droste | GK | Colorado Rush |
| 13 | Brooke Denesik | D | Sereno SC |
| 14 | Nolin Packer | D | Heat FC |
| 15 | Brynn Moga | D | SC Del Sol |
| 16 | Allison Jorden | D/M | SC Del Sol |
| 17 | Adrianna Orozco | M | SC Del Sol |
| 18 | Camryn Dyke | M | Colorado Rush |
| 19 | Malika Markham | M | Heat FC |
| 20 | Summer Taube | M | Heat FC |
| 21 | Emily Langenderfer | M | Colorado Storm |
| 22 | Julie Mackin | M/F | Real Colorado |
| 23 | Arielle De La Cruz | D | Sereno SC |
| 24 | Cienna Rideout | F | Heat FC |
Team Three

| | | | |
| --- | --- | --- | --- |
| Jersey # | Player Name | Position | Club |
| 66 | Brooke Townsend | GK | Heat FC |
| 25 | Chloe Christakos | D | Sereno SC |
| 26 | Taylor Parker | D | Colorado Storm |
| 27 | Troi Holliman | D | Las Vegas Premier SA |
| 28 | Chanel Thomas | D | SC Del Sol |
| 29 | Danielle Varner | D/M | Heat FC |
| 30 | Kylie Fisher | M | Sereno SC |
| 31 | Sydney Pulver | M | Real Colorado |
| 32 | Carli Young | M | Las Vegas Premier SA |
| 33 | Katie Joella | M | Real Colorado |
| 34 | Victoria Whitehouse | M | Las Vegas Premier SA |
| 36 | Brianna Atterbury | F | Sereno SC |
| 37 | Abby Kassal | F | Real Colorado |
Team Four

| | | | |
| --- | --- | --- | --- |
| Jersey # | Player Name | Position | Club |
| 67 | Alyssa Navarrete | GK | SC Del Sol |
| 38 | Kayla Eason | D | Heat FC |
| 39 | Jade Gosar | D | Real Colorado |
| 40 | Madison Boyd | D | Las Vegas Premier SA |
| 41 | Brittney Lewis | D | Colorado Storm |
| 51 | Taylor Culver | D | SC Del Sol |
| 43 | Calista Reyes | M | Las Vegas Premier SA |
| 45 | Alexa Brown | M | Las Vegas Premier SA |
| 46 | Alexis Lloyd | M | Las Vegas Premier SA |
| 48 | Lindsey Whitmore | M | Heat FC |
| 35 | Cameron Bell | M/F | Colorado Storm |
| 47 | Sami Trinceri | M/F | Colorado Storm |
| 50 | Emily Hillegass | F | Heat FC |