ECNL Girls Houston National Event set to feature 182 teams across U14-U18/19 age groups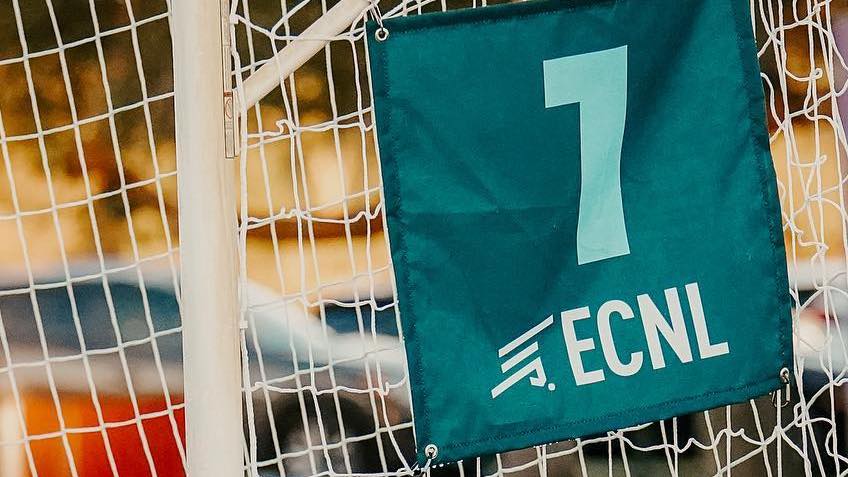 ECNL Girls teams are headed to Texas this weekend for ECNL Houston (Feb. 18-20) at Meyer Park and Burroughs Park. Over the three days of competition, some of the top clubs and elite talent from the ECNL Girls will be in action.
This weekend's event will feature 182 teams from the U14-U18/19 age groups.
Saturday night will also feature the Continental Tire Girls National Selection Game (View Rosters) at 6:00 PM on Field 4 at Meyer Park. The game will feature players from the U16-U18/19 age groups and can be live streamed here.
Check out all the information below to learn everything you need to know about this event.
Schedule: Every team is guaranteed three games in three days, playing competition of similar levels outside of their league. Check out the revamped ECNL app for the complete schedule.
Full Team List: 55 clubs from seven different ECNL Girls conferences. See every team that will be competing at ECNL Houston here.
Northwest Powerhouse: Crossfire Premier have gotten off to a great start in the Northwest Conference at the U18/19 age group, going 4-0-1 so far in the conference. This weekend they'll step outside conference play and take on teams from around the country as they face off against Minnesota Thunder, Richmond United, and Sting Austin.
Unbeaten in the Valley: Tennessee Soccer Club is off to a fast 3-0 start to the season in the Ohio Valley at the U17 age group. This weekend they take on Real Colorado Athletico, Eastside FC, and Atlanta Fire United to see if they can keep the wins coming.
Midwest's Best: At the U16 age group, Sporting Blue Valley have been one of the strongest teams this season, compiling a record of 10-2-2 through the first half of the year. This weekend sees them face an Oklahoma Energy FC side that has posted a strong 13-3 record to begin the year in the Texas Conference. Sporting Blue Valley also takes on Seattle United and Richmond United this weekend.
More Information: To view the address for the complex, parking, and more ECNL Houston information, click here.
ECNL GIRLS HOUSTON
February 18-20, 2023 | TEAM LIST
U14
U15
U16
U17
U18/U19
Alabama FC
Albion Hurricanes FC
Albion Hurricanes FC
Albion Hurricanes FC
Albion Hurricanes FC
Albion Hurricanes FC
Atlanta Fire
Atlanta Fire
Atlanta Fire
Atlanta Fire
Atlanta Fire
Challenge SC
Boise Thorns FC
Boise Thorns FC
Challenge SC
AZ Arsenal
Classics Elite
Challenge SC
Challenge SC
Classics Elite
Challenge SC
Colorado Rapids
Classics Elite
Classics Elite
Colorado Rapids
Classics Elite
Concorde Fire Platinum
Colorado Rapids
Colorado Rapids
Crossfire Premier
Concorde Fire Platinum
Concorde Fire Premier
Crossfire Premier
Crossfire Premier
DKSC
Dallas Texans
Crossfire Premier
Dallas Texans
Dallas Texans
FC Dallas
Del Mar Sharks
Dallas Texans
DKSC
DKSC
Kansas City Athletics
DKSC
DKSC
Eastside FC
Eastside FC
La Roca
FC Dallas
Eastside FC
Eclipse Select SC
Eclipse Select SC
Minnesota Thunder Academy
Florida Premier
Eclipse Select SC
Eclipse Select SC North
Eclipse Select SC North
Oklahoma Energy
GSA
FC Dallas
FC Dallas
FC Dallas
Pittsburgh Riverhounds
Northwest Elite FC
FC Wisconsin
FC Wisconsin
FC Dallas RL
Portland Thorns Academy
Oklahoma Energy
Florida Premier
Florida West
FC Wisconsin
Pride SC
Orlando City Youth Soccer
Florida West
Kansas City Athletics
Florida West
Richmond United
Seattle United
Gretna Elite Academy
La Roca
Kansas City Athletics
San Diego Surf
Solar SC
GSA
Michigan Hawks Magic
La Roca
Seattle United
Sporting Blue Valley
Kansas City Athletics
NCFC Youth
Michigan Hawks Magic
Sporting Blue Valley
Sting Austin
La Roca
Northwest Elite FC
NCFC Youth
Sting Austin
Sting Dallas Black
Liverpool FC Michigan
Oklahoma Energy
Northwest Elite FC
Sting Dallas Black
Sting Dallas Royal
Michigan Hawks Magic
Pacific Northwest SC
Oklahoma Energy
Sting Dallas Royal
Tennessee Soccer Club
NCFC Youth
Pittsburgh Riverhounds
Pacific Northwest SC
Tulsa Soccer Club
Tulsa SC
Northwest Elite FC
Portland Thorns Academy
Pittsburgh Riverhounds
Washington Premier
United Futbol Academy
Oklahoma Energy
Pride SC
Portland Thorns Academy
Washington Premier
Portland Thorns Academy
Real Colorado Athletico
Pride SC
Pride SC
Real Colorado National
Real Colorado Athletico
Real Colorado Athletico
Richmond United
Real Colorado National
Real Colorado National
Rockford Raptors
Richmond United
Rockford Raptors
San Diego Surf
Rockford Raptors
Seattle United
Seattle United
San Diego Surf
SLSG Green
SLSG Green
Seattle United
SLSG Navy
SLSG Navy
SLSG Green
Solar SC
Solar SC
SLSG Navy
Sporting Blue Valley
Sporting Blue Valley
Solar SC
Sporting Iowa
Sporting Iowa
Sporting Blue Valley
Sting Austin
Sting Austin
Sporting Iowa
Sting Dallas Black
Sting Dallas Black
Sting Austin
Sting Dallas Black RL
Sting Dallas Royal
Sting Dallas Black
Sting Dallas Royal
Tennessee Soccer Club
Sting Dallas Royal
Tennessee Soccer Club
Tulsa SC
Tennessee Soccer Club
Tulsa SC
Utah Avalanche
Tulsa SC
United Futbol Academy
Washington Premier
Utah Avalanche
Utah Avalanche
West Side Alliance RL
Washington Premier