ECNL alumni dominate NCAA women's soccer 2022 postseason awards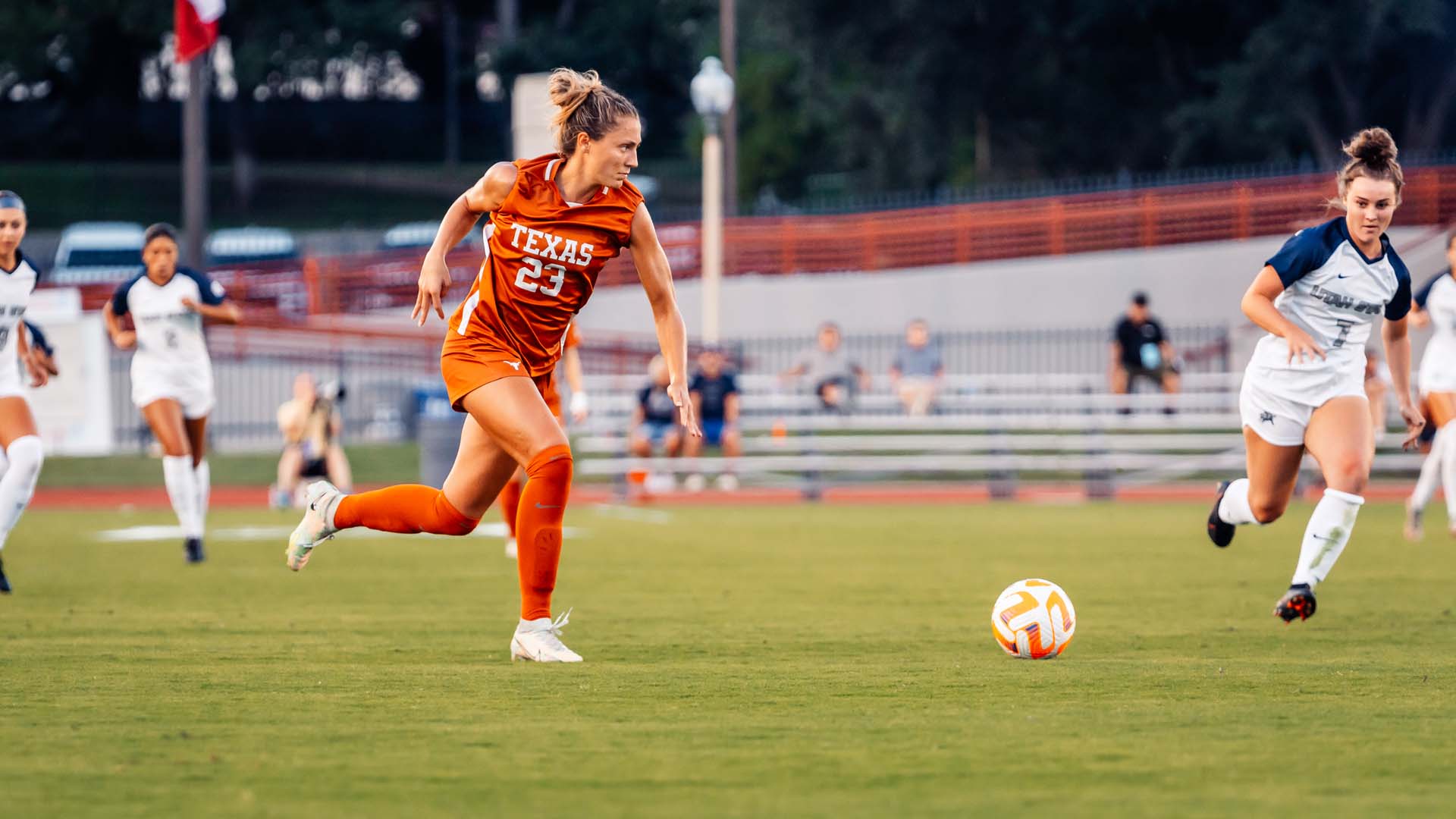 RICHMOND, Va. – Following the thrilling conclusion to the NCAA Women's Soccer season, which saw 48 ECNL alumni compete in the epic National Championship Game between UCLA and North Carolina, the ECNL is recognizing all of the league alumni who earned year-end conference awards this season.
In total, ECNL alumni took home 75 year-end conference awards across Division 1 women's soccer, representing over half the total conference awards given out at the end of the year. ECNL alumni also accounted for 74 percent of the athletes selected to the NCAA Division 1 United Soccer Coaches Women's All-American Teams from all conferences.
Below is the list of ECNL alumni who won Division 1 conference awards from the 2022 season, along with the ECNL alumni who were named 2022 NCAA Division 1 United Soccer Coaches All-Americans.
Conference Award Winners
To view the full list of conference award winners, click here.
ACC
Defensive Player of the Year: Eva Gaetino (Michigan Hawks)
Midfielder of the Year: Korbin Albert (Eclipse Select)
Goalkeeper of the Year: Cristina Roque (Florida Krush)
American
Offensive Player of the Year: Kristen Scott (Orlando City YS)
Midfielder of the Year: Courtney Sebazco (Solar SC)
Rookie of the Year: Jazmin Ferguson (GSA)
Big 12
Offensive Player of the Year: Trinity Byars (Solar SC)
Defensive Player of the Year: EmJ Cox (Solar SC) (Pictured Above)
Goalkeepers of the Year: Jordan Nytes (Real Colorado)
Freshman of the Year: Grace Coppinger (Sporting Blue Valley SC)
Big East
Offensive Player of the Year: Abigail Isger (Indiana Fire)
Midfielder of the Year: Molly McLaughlin (Indiana Fire)
Defensive Player of the Year: Julia Leas (Virginia Union FC)
Goalkeeper of the Year: Allie Augur (Connecticut FC)
Big Ten
Forward of the Year: Lauren DeBeau (Vardar SC)
Midfielder of the Year: Emma Jaskaniec (FC Wisconsin)
Defender of the Year: Ruby Diodati (FC Stars)
CUSA
Player of the Year: Olivia Klein (Sting Dallas)
Offensive Player of the Year: Grace Collins (Albion Hurricanes FC)
Defensive Player of the Year: Asha Zuniga (Tampa Bay United)
Midfielder of the Year: Gi Krstec (Tampa Bay United)
Goalkeeper of the Year: Bella Killgore (Challenge SC)
MAC
Goalkeeper of the Year: Emily Kelly (WNY Flash)
Freshman of the Year: Delaney Caldwell (Michigan Hawks)
Missouri Valley
Defensive Player of the Year: Carly Raunig (Sporting Blue Valley)
Freshman of the Year: Hailey Chambliss (SLSG)
Pac 12
Midfielder of the Year: Croix Bethune (Concorde Fire)
Goalkeeper of the Year: Leah Freeman (Mustang SC)
SEC
Forward of the Year: Riley Mattingly Parker (Solar SC)
Midfielder of the Year: Felicia Knox (Sporting Blue Valley)
Defender of the Year: Reyna Reyes (FC Dallas)
Goalkeeper of the Year: Ashley Orkus (Concorde Fire)
Freshman of the Year: Gianna Paul (SUSA FC)
WCC
Offensive Player of the Year: Izzy D'Aquila (SoCal Blues)
Defender of the Year: Laveni Vaka (Utah Avalanche)
Goalkeeper of the Year: Lyza Bosselmann (Utah Royals FC-AZ)
Freshman of the Year: Annie Karich (Beach FC)
NCAA Division 1 All Americans
First Team: Eva Gaetino (Michigan Hawks), Julia Leas (Virginia Union FC), Reyna Reyes (FC Dallas), Korbin Albert (Eclipse Select), Hannah Bebar (Eclipse Select), Croix Bethune (Concorde Fire), Jenna Nighswonger (Slammers FC), Trinity Byars (Solar SC), Riley Mattingly Parker (Solar SC), Brittany Raphino (Scorpions SC), Ally Schlegel (Real Colorado)
Second Team: Emily Kelly (WNY Flash), Jylissa Harris (PDA), Maya Doms (Davis Legacy), Emma Jaskaniec (FC Wisconsin), Abbie Miller (SLSG), Grace Yochum (Albion Hurricanes), Messiah Bright (Solar SC), Izzy D'Aquila (SoCal Blues), Lauren DeBeau (Vardar SC)
Third Team: Emily Puricelli (SLSG), Cristina Roque (Florida Krush), Jordan Brewster (Internationals SC), Kayla Duran (FC Stars), Emily Mason (PDA), Gracie Brian (Sting Dallas), Abby Boyan (PDA), Taylor Huff (Internationals SC), Felicia Knox (Sporting Blue Valley), Molly McLaughlin (Indiana Fire), Sam Meza (Solar SC), Jody Brown (Florida Krush), Anna Podojil (Ohio Elite SA), Olivia Wingate (FC Stars)