ECNL Girls Regional League – Florida set to launch this fall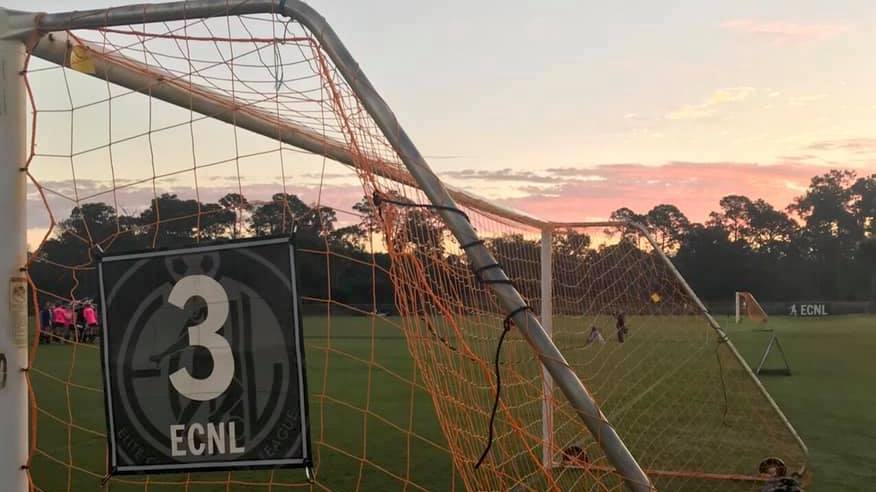 RICHMOND, VA – The ECNL Girls will be adding a new league to its growing platform of Regional Leagues, as the ECNL Girls Regional League – Florida will begin play in the 2020-21 season.
The ECNL Girls Regional League – Florida will be operated by the Florida Club League, and will include competition at the U11 through U18/U19 age groups.
"The growth of the ECNL Regional Leagues reinforces the tremendous youth female talent pool across the US," said JW. "By providing these young women with the opportunity to compete with other exceptional athletes, it is our mission to provide a pathway for players to reach their fullest potential. We welcome these amazing young women as we raise the game together."
ECNL Girls Regional Leagues are designed to service a deeper player pool from member clubs within the ECNL Girls, and to provide a competitive platform for objective evaluation of new clubs for full ECNL membership in the future. Through a post-season pathway, top performing teams in ECNL Girls Regional Leagues earn the opportunity to compete in the Open Cup Division of the ECNL Playoffs at the U15, U16 and U17 ages, where they will match up against other ECNL Girls Regional League qualifiers as well as member clubs of the ECNL.
The following clubs will be participating in the ECNL Girls Regional League – Florida in the 2020-21 season.
| | |
| --- | --- |
| Chargers Soccer Club | Florida West F.C. |
| Sunrise Prime | Jacksonville Armada FC |
| Florida Elite Soccer Academy (FESA) | Orlando City Youth Soccer |
| Florida Kraze Krush FKK) | Space Coast |
| Florida Premier FC | Tampa Bay United Rowdies |
| Florida Rush Soccer | Wellington Soccer Club |
These twelve clubs will play 22 games in each age group over the course of the season, kicking off August 1.
"We are very excited to be able to offer this platform and opportunity for players and teams in Florida," said Florida Club League Board Member Sean Bubb. "The club-based ECNL Regional League division serves the competitive needs of all of the clubs, and will be an aspirational level for other teams and clubs in Florida to reach."
There were six ECNL Girls Regional Leagues operating in the 2019-20 season: Northeast, Northwest, Ohio Valley, Southwest, Texas and Virginia.  In the past few months, the league announced the addition of both the ECNL Regional League – Carolinas and the ECNL Regional League – Heartland for the 2020-21 season, with more new leagues pending.
Additional information on programs, qualification and participating conferences in the ECNL Regional Leagues for the 2020-21 Season will be released in the coming months.