ECNL Florida National Event 2021: Day 1 Recap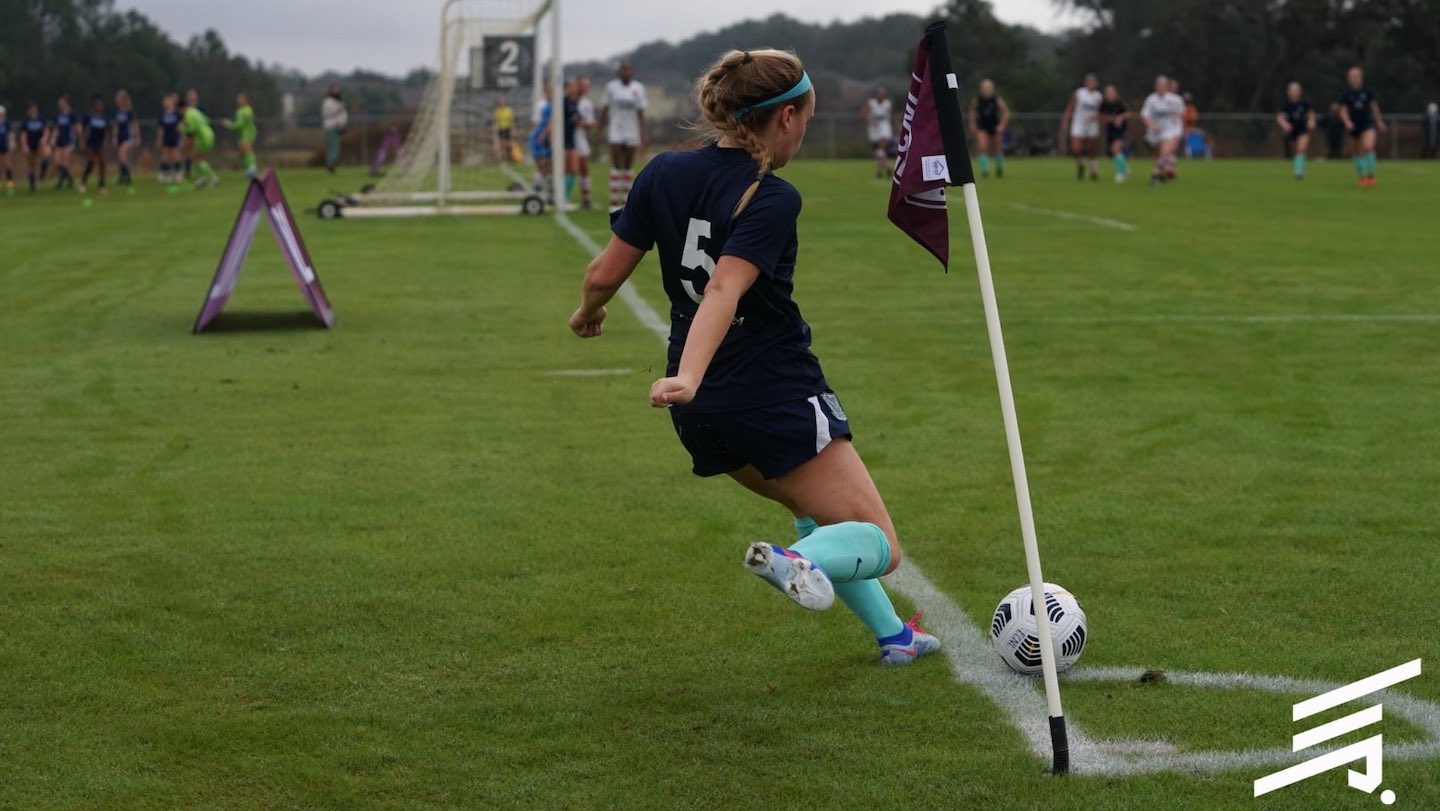 The ECNL Florida National Event kicked off Friday, with teams from all over the country gathering for their first showcase of 2021. See below for a rundown of highlights from Day 1:
Shaking Off The Rust
Coming into the tournament, there was a varying level of game experience and preparation between clubs this season. Some teams had the benefit of more than 10 conference games this year, while others would be seeing their first live action of the season. Some clubs have been training regularly, while others have faced significant challenges to get on the training field as much as desired.
Such was the case in the U-16 matchup between FC Stars and Richmond United.
Richmond United headed into the contest with a 7-0-0 record, while FC Stars had yet to play a game this season. In fact, their last game was nearly 10 months ago.
"We haven't played for such a long time," said Head Coach Jason Dewhurst. "This was our first ECNL game of the year. But for us, it was just important to get out here. It's been frustrating at times, but we're hoping this is the beginning of everything for us."
Despite such a long break between games, FC Stars gave Richmond United all they could handle. With a strong attacking front, FC Stars peppered Richmond United with shots early in the match, but Richmond United finally settled in, locking both teams into a tightly contested game.
Richmond United finally broke through for the game's only goal, as Skyler Miller received a great final pass in a textbook counter-attack and chipped the goalkeeper.
While it wasn't the result that he was hoping for, Dewhurst said he saw exactly what he wanted from the team, which would set them up nicely for the rest of the weekend.
"I thought we did quite well today," Dewhurst said. "We just want to get better. I thought it was going to be tough because we hadn't played a competitive game in nearly a year. The way the league has approached all the national events, that shows the quality of the league. We, as a club, have battled to be here and we're just happy to be able to play."
Competition Breeds Excellence
A hallmark of ECNL events is the opportunity for teams to play the best of the best – from all over the country. And that's what happened in the 1:45 p.m. time slot Friday, when Solar SC battled with Concorde Fire Platinum.
Both teams came into the match undefeated with 12 wins. Only one would be able to leave that way.
Solar SC managed to score quickly after the opening whistle, jumping out to a 1-0 lead and setting the tone for the rest of the contest. Both teams played the majority of the first half in the middle third, attacking, defending and counter-attacking. As halftime approached, Solar padded their lead as Tyler Isgrig scored her second tally of the game, putting the pressure on Concorde Platinum.
Concorde responded well, chipping away at the Solar SC defense and tilting the field in their favor. They finally broke through when Virginia Odom took a long-range shot that curled into the top right corner of the net, bringing them within one.
Not content with parking the bus, Solar SC continued attacking and sending numbers forward and were rewarded for their aggressiveness. Jaedyn Shaw drew a foul in the box and converted her PK with a low shot to the left post, securing a 3-1 victory.
"It was a really good game and we knew it was going to be tough," said Coach Ben Williams. "I thought we performed really well. We knew the level of competition was going to be super strong and to come out with the win, it lays a marker down for us and for the rest of the teams in the country, to let them know we're here to win this thing."
Halftime Adjustments
While it's important to have a gameplan heading into a match, it's arguably more important to be able to make in-game adjustments. FC Dallas' U-18/19 squad proved that point Friday morning.
Entering halftime deadlocked with Concorde Fire Platinum 0-0, Head Coach Ashley Gordon moved Kaitlyn Giametta from attacking midfield to forward for the second half. The result? Two goals for Giametta en route to a victory.
"In the first half she started as an attacking mid and many of our attacks in the first half, she initiated," Gordon said. "In the second half, I pushed her up top. She has great speed and the ability to beat plays one-on-one, which she showed today. An unbelievable ball striker. And by playing her up top and on the back line, caused some problems and we took advantage of it."
Around The Pitch
On Day 1, there was a total of 204 goals scored across all contests.
Of the 67 games played today, there were 43 clean sheets by goalkeepers.
Four clubs (Internationals, Ohio Elite, SUSA and Tampa Bay United) finished the day 3-0-0 across all age groups.