D.C. United hire Hernán Losada as head coach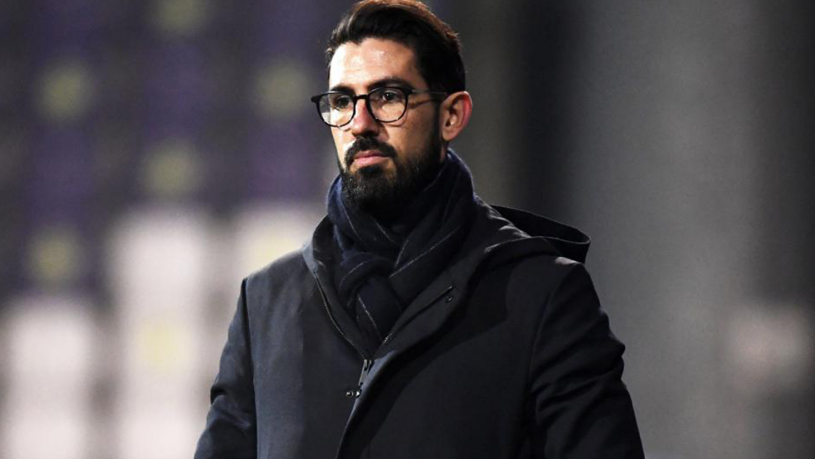 WASHINGTON, D.C. – D.C. United announced today that Hernán Losada has been named as their new head coach. Losada has joined D.C. United from Belgian First Division side, Beerschot, where he had served as manager since 2019.
"Our process to identify the right individual to lead our club has been extremely thorough and we're confident that Hernán is the ideal person and coach to take us forward," said Dave Kasper, D.C. United General Manager and Vice President of Soccer Operations. "We believe wholeheartedly in Hernán's approach to the game and his desire to play high-energy soccer with and without the ball. We look forward to getting to work with Hernán to start the 2021 season."
Losada's managerial career began in 2019 when he was appointed the head coach of Beerschot's U21 side. Later that year in October, he took over as the Manager of the first team halfway through their 2018- 2019 campaign in the Belgian Second Division and led the club on a remarkable promotion-winning run, securing a return to the top flight. In his first full season in charge, Losada navigated Beerschot to an impressive start, which included a stint at the top of the table late in 2020. Through 21 matches, Beerschot sit in 10th place, have scored the third-most goals in the league (41), and are only one point away from a UEFA Europa League qualification position.
"I'm excited about the opportunity to join D.C. United and to write a new chapter of success with this storied club," said Losada. "I believe in playing every match to win and in my opinion the best way to do this is to create as many scoring chances as possible every time we step onto the field, through high-energy, vertical attacking soccer. I am looking forward to entertaining our fans and competing."
An attacking midfielder during his playing days, Losada's 15-year professional career began in Argentina with Independiente, where he made 50 appearances and scored six goals. In 2006, Losada made the move to Europe where he joined Beerschot and played two seasons for the Belgian club, appearing 51 times and scoring 14 goals. In 2008, he moved to Anderlecht where he spent the next three seasons before eventually finding his way back to Beerschot in 2011.
During his second stint with the Belgian club, Losada appeared 57 times, scored 18 goals, and was given the captaincy. He then moved to Lierse where he found the back of the net times in 53 appearances captaining the club over the two years. In 2015, Losada decided once more to return to Beerschot for a third and final run. Prior to his retirement in 2018, Losada appeared an additional 70 times for the Belgian side, often captaining the team, and scored 28 goals.
"Hernán is a strong leader and strategist and an attack-minded coach," said Jason Levien, Co-Chairman and CEO of D.C. United. "We are confident that our players and community will take quickly to him and will thoroughly enjoy his high-energy, forward-thinking soccer."
Losada will become the youngest active coach of a Major League Soccer club. D.C. United will file for Losada's P-1 Visa and his coaching staff will be announced at a later date.