Columbus Crew SC signs Wake Forest's Isaiah Parente to Homegrown Contract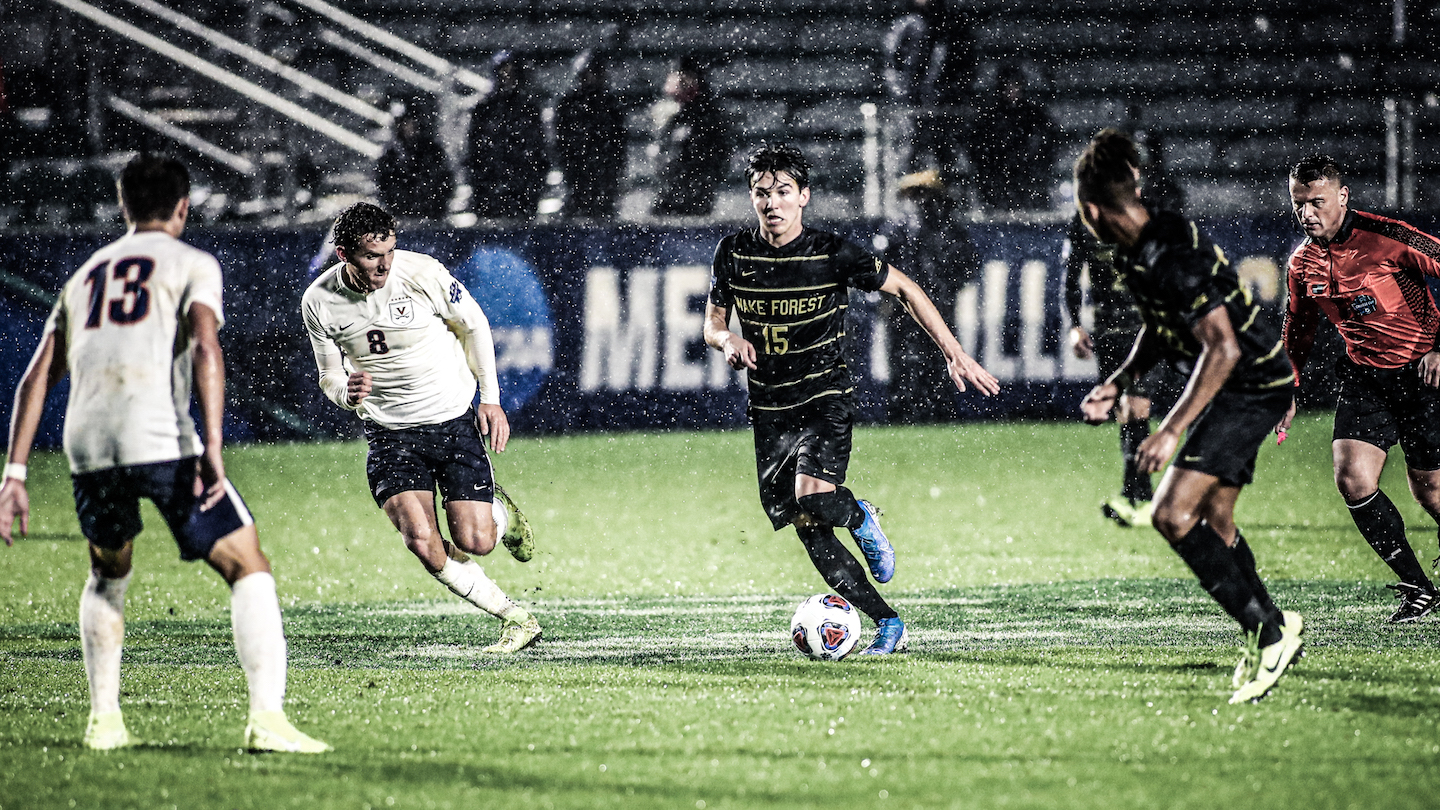 COLUMBUS – Columbus Crew SC today announced that it has signed Crew SC Academy product and Wake Forest University midfielder Isaiah Parente as a Homegrown Player. A Medina, Ohio native, Parente played for Wake Forest University from 2018-2020, making 50 appearances (31 starts) while scoring three goals and providing 19 assists.
"We are thrilled that Isaiah has earned a First Team opportunity and are pleased to have Isaiah return home to Ohio," said President & General Manager Tim Bezbatchenko. "Isaiah's time at Wake Forest was very successful and we're thrilled to have yet another Crew SC Academy player join the Crew SC First Team. I want to commend the work of Isaiah as well as his Crew SC Academy coaches and staff during his four years in the Academy as this is an important milestone for him. Over the last several years, our Academy has continued to provide a pathway to the professional ranks as we cultivate top youth talent in the state and the region. We look forward to working with Isaiah and see him continue his development."
Before his time with Wake Forest, the midfielder played for Crew SC Academy from 2015-2018, featuring for the Under-15/16, U-17/18 and U-18/19 sides. In all, he made 68 appearances (65 starts), scoring 16 goals. At the international level, Parente participated in the inaugural U.S. Soccer Men's Youth National Team Summit Camp with the U-19 National Team in January of 2018.
Parente joins Sebastian Berhalter, Aboubacar Keita, Matt Lampson and Aidan Morris as one of five Crew SC Academy products on Crew SC's current roster. Last season, Berhalter and Morris were able to get significant minutes in their rookie year, with Berhalter making nine appearances (four starts) and Morris making 11 appearances (three starts) across all competitions. Notably, Morris became the youngest player to start in an MLS Cup, as well as the youngest player to provide an assist. Since joining the Crew First Team ahead of the 2019 season, Keita has made 21 regular-season appearances (18 starts), while also featuring for the U.S. U-20 Men's National Team at the 2019 FIFA U-20 World Cup, where he started in all five matches. Lampson is entering his 10th season in MLS, where he has made 61 regular-season appearances (59 starts), while posting 16 shutouts.
The core of Crew SC's 2020 MLS Cup-winning roster is set to return for the 2021 season. Crew SC exercised the contract options on eight players from its 2020 roster. With 17 other players already under contract for the 2021 season, the addition of Parente gives the Black & Gold a roster that currently features 26 players.
Crew SC's current 2021 roster, listed alphabetically by position, is below:
Goalkeepers (4): Evan Bush, Eric Dick, Matt Lampson, Eloy Room
Defenders (9): Harrison Afful, Chris Cadden, Waylon Francis, Aboubacar Keita, Grant Lillard, Jonathan Mensah, Milton Valenzuela, Josh Williams, Vito Wormgoor
Midfielders (10): Artur, Sebastian Berhalter, Luis Diaz, Derrick Etienne, Jr., Aidan Morris, Kevin Molino, Darlington Nagbe, Isaiah Parente, Pedro Santos, Lucas Zelarayan
Forwards (3): Miguel Berry, Bradley Wright-Phillips, Gyasi Zardes
TRANSACTION: Columbus Crew SC signs midfielder and Crew SC Academy product Isaiah Parente as a Homegrown Player on January 11, 2021.
Name: Isaiah Parente
Position: Midfielder
Height: 5'9"
Weight: 150
Born: March 16, 2000 in Medina, Ohio
Hometown: Medina, Ohio
Citizenship: United States
Acquired: Signed as a Homegrown Player on January 11, 2021.
Previous Experience: Wake Forest University (2018-2020)