Six FC Dallas Homegrown Players to train with Bayern Munich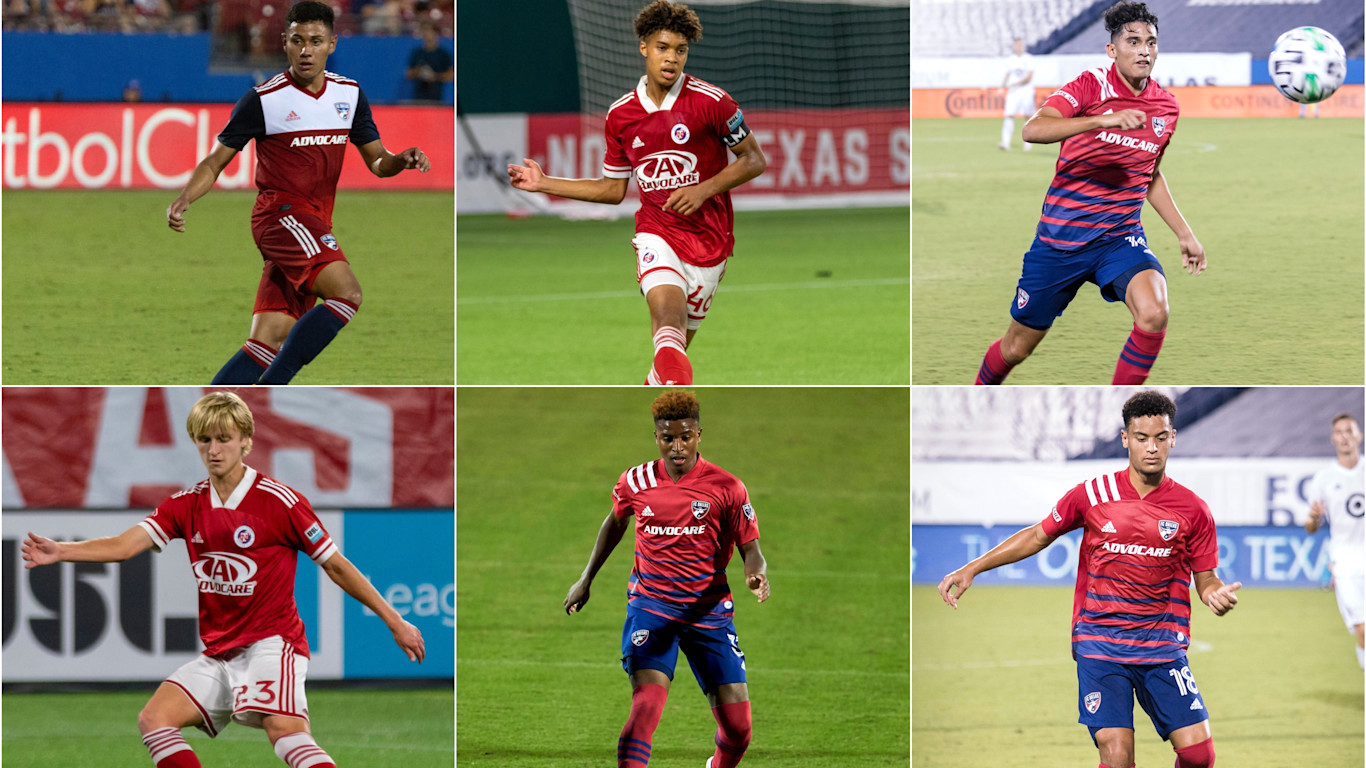 FRISCO, Texas – FC Dallas Homegrowns Edwin Cerrillo, Justin Che, Ricardo Pepi, Thomas Roberts, Dante Sealy and Brandon Servania will join FC Bayern Munich for a three-week training period running from January 6-29 in Munich, Germany as part of the clubs' Elite Player Development Partnership.
Cerrillo, 20, became the 24th Homegrown to sign with FC Dallas on Feb. 14, 2019. He started in seven matches for North Texas SC in USL League One during the 2020 season and scored one goal. He also appeared in two matches for FC Dallas. Cerrillo joined FC Bayern in November 2019 for a two-week training period along with Ricardo Pepi, Bryan Reynolds, Thomas Roberts and former North Texas SC player David Rodriguez.
Che, 17, signed as the league-leading 30th Homegrown in FC Dallas history on Oct. 2, 2020. He made his professional debut on July 25, 2020 with North Texas Soccer Club in the 2-1 season-opening win against Forward Madison FC. He started in all 16 matches for North Texas SC in 2020 and recorded one assist.
[+READ: U-23 USMNT set to train alongside senior team at January camp in Florida]
Pepi, 17, signed as the 26th Homegrown on June 21, 2019 and was the first to utilize the new USL League One development pathway when he signed with North Texas SC on December 6, 2018. He started in four out of 17 appearances for FC Dallas during the 2020 MLS season and recorded two goals and one assist. Pepi also scored the game-tying goal during the Audi 2020 MLS Cup Playoffs Round One match against Portland Timbers in stoppage time to send FC Dallas to a penalty shootout where the club would beat the Timbers 8-7 to advance to the Western Conference Semifinals.
Roberts, 19, signed as the 23rd Homegrown player on July 25, 2018. He appeared in 10 matches for North Texas SC during the 2020 season where he scored one goal in 785 minutes played. Roberts joined FC Bayern on two 10-day training stints in 2018, along with former Homegrown and current FC Bayern Munich player Chris Richards.
Sealy, 17, signed as the 25th Homegrown player on Feb. 26, 2019 and became the second youngest player to sign with the club behind Bryan Reynolds. Sealy appeared in five FC Dallas matches in 2020 after debuting for the club on Sept. 9 against Minnesota United FC on the road. He made his professional debut with North Texas SC's in its season opener on March 30, 2019.
Servania, 21, signed as the 19th Homegrown Player on Jan. 3, 2018. He has appeared in 30 regular season matches for FC Dallas since his MLS debut on April 6, 2019 vs. Philadelphia Union and recorded two goals and three assists in 1,516 minutes played. This is Servania's second training period with FC Bayern Munich after joining the club for a 10-day training period in October 2018.