Casey Brown departs Penn to become Boston University women's soccer head coach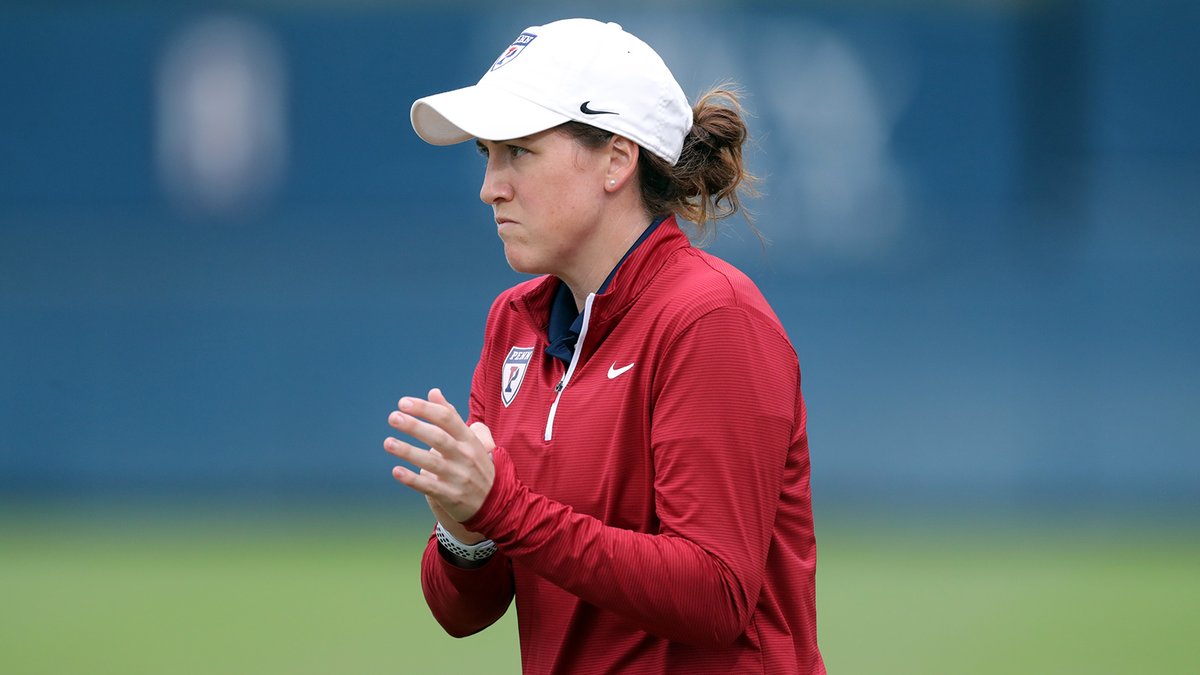 BOSTON – After making lasting impacts on the Boston University women's soccer team as both a student-athlete and an assistant coach, Casey Brown '10 has returned to her alma mater to become just the second head coach in program history, director of athletics Drew Marrochello announced.
The head coach at Penn for the past two years, Brown replaces Nancy Feldman, who retired in April after a legendary career that included 27 seasons as head coach of the Terriers.
Brown's first head-coaching job was at Holy Cross, where she turned the Crusaders' program around during a four-year stint that culminated with her being named the 2019 Patriot League Coach of the Year.
A three-time America East Defender of the Year, Brown earned All-America honors as a senior at BU and was on Feldman's staff from 2013-16, receiving the Mid-Atlantic Assistant Coach of the Year in 2015 while serving as the program's associate head coach.
"A new era of BU women's soccer is upon us, and there simply isn't a better person to take over our head-coaching position than Casey," said Marrochello. "In a relatively short period of time, Casey has risen up the coaching ranks by making a significant impact at each of her stops, and we look forward to watching her carry on our winning tradition by guiding our student-athletes to high levels of success both on and off the field. We are thrilled to have her back here once again to put her own unique stamp on the program while also building upon the legacy that Nancy leaves behind.
"We've been proud to call Casey a Terrier for over a decade and we couldn't be more happy that she's back here where it all began."
This past season at Penn was Brown's first competitively in Philadelphia as the Ivy League did not play during the 2020-21 season due to the COVID-19 pandemic. She led the Quakers to a 9-5-2 mark, which matched the program's second-highest win total since 2013, and the team went 6-1-2 in non-conference play with the only loss coming on the road against nationally ranked Hofstra. Penn posted a 9-1-2 mark at home.
Four Quakers collected All-Ivy honors in 2021 with junior Sizzy Lawton going one step further, earning a spot on the NSCAA all-region third team.
"It is a tremendous honor to have the opportunity to lead the Boston University women's soccer program," said Brown. "This place is home and helped shape me into the person I am today. I look forward to continuing the culture of excellence here and I feel immense gratitude for all Nancy Feldman has done while at the helm to make this program a standard-setter. I also want to thank Drew Marrochello for his incredible leadership and believing in me by providing an opportunity of a lifetime. I am so excited to be back on Nickerson and can't wait to get to work!"
In her final season at Holy Cross, Brown pushed the Crusaders to their best season in nearly two decades, reaching their first Patriot League tournament since 2000 while earning a second-place finish in the regular season. The team went 5-4-8 with the loss total tying for the least in the program's 37-year history and the 16 goals allowed being the least conceded by any Holy Cross women's soccer team.
In just four years, Brown collected the second-most PL victories in Holy Cross history along with the highest conference winning percentage. Five Crusaders were named All-Patriot League in 2019, the most since 2000.
Brown, a native of Natick, Mass., saw her Holy Cross team post the highest grade-point average (3.61) in program history in 2019, which was the best among the department's 27 teams. She also instituted a new community service program that resulted in the most service hours of all Division I women's soccer programs.
While serving on Feldman's staff at BU, Brown helped the Terriers claim three Patriot League titles and NCAA tournament appearances (2013-15). BU twice advanced to the NCAA Second Round during her tenure while earning spots in the national rankings.
Brown began her career as a graduate assistant coach at LIU Brooklyn from 2010-12. The Blackbirds earned the Northeast Conference regular-season championship in 2010, then won the 2011 NEC tournament title to advance to the NCAA tournament.
During her decorated playing days, Brown led the Terriers to four straight NCAA appearances and three league titles. A four-time all-conference selection and three-time all-region pick, Brown was the America East Championship's Most Outstanding Player in 2007. She is the only woman in America East soccer history to be named the top player at her position three times.
Brown was drafted by the Boston Breakers of the National Women's Soccer League in 2010 and was later inducted into the Natick High School Hall of Fame.
Brown earned her bachelor's degree in communications from the College of Communication in 2010 before going on to finish a master's in exercise physiology and sports nutrition from LIU Brooklyn in 2012.
Brown will be formally introduced to the BU community at Nickerson Field later this month on a date to be determined.