ACC Men's Soccer 2021 Championship bracket revealed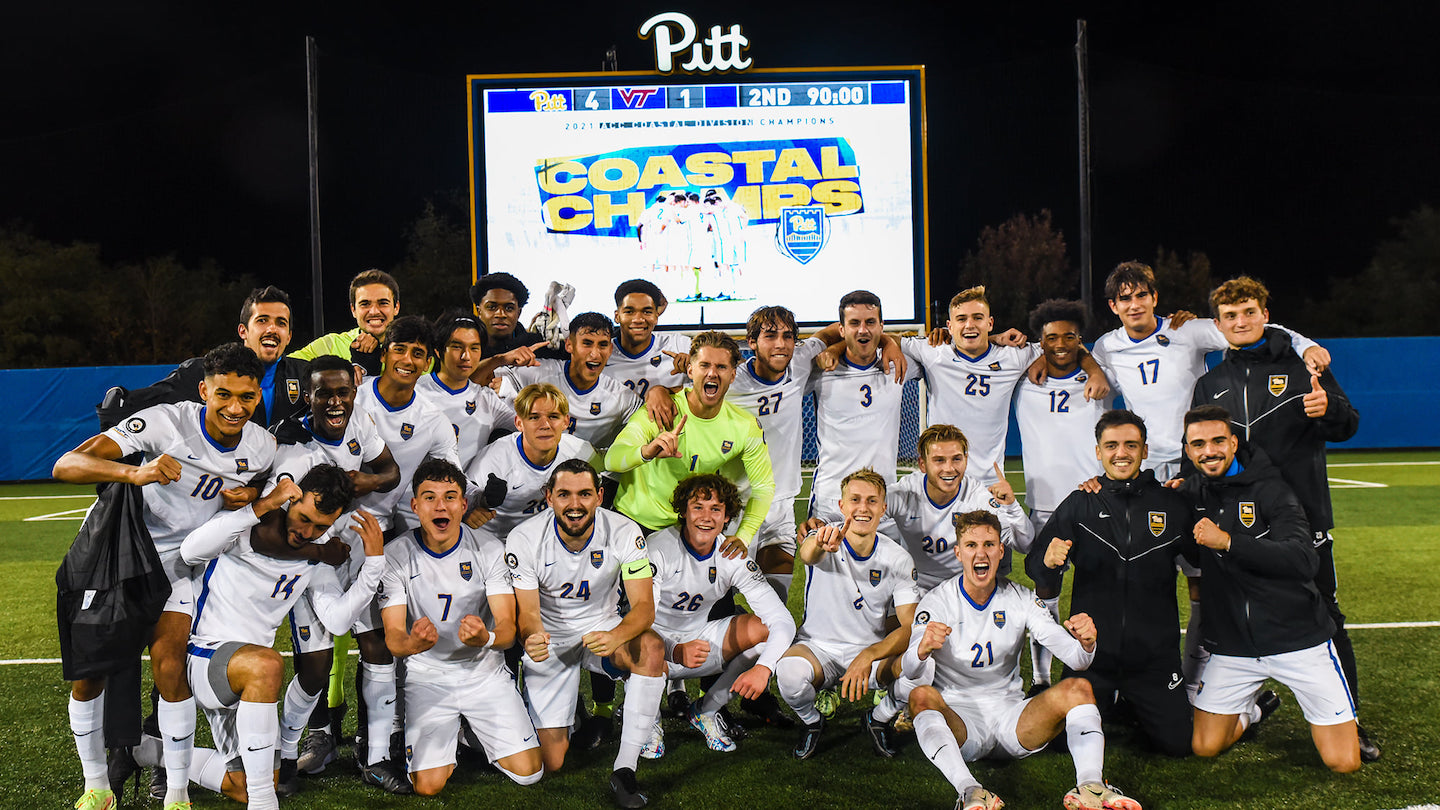 GREENSBORO, N.C. – The bracket and seeds for the 2021 ACC Men's Soccer Championship were announced Friday evening following the conclusion of regular season play. Featuring all 12 of the league's men's soccer programs, the tournament kicks off Wednesday, Nov. 3, with four first-round matches at campus sites.
Pitt earned the top seed in the tournament by virtue of winning the Coastal Division via a head-to-head tiebreaker over Duke. Clemson notched the No. 2 seed after capturing the Atlantic Division in a tiebreaker over Louisville following the Tigers' 4-1 win over the Cardinals Friday night. Duke and Louisville claimed the No. 3 and 4 seeds, respectively. The top four seeds were awarded first-round byes and will host quarterfinal matches on Sunday, Nov. 7.
The tournament opens Wednesday as No. 7 seed North Carolina (10-5-1, 4-4 ACC) entertains No. 10 Syracuse (8-7-2, 2-5-1) at 6 p.m. on ACC Network. No. 11 seed Virginia (6-8-3, 2-5-1) travels to No. 6 Wake Forest (10-5-1, 4-3-1) at 8 p.m. to cap off ACCN's first-round doubleheader. No. 9 seed Boston College (6-6-2, 2-4-2) plays at No. 8 Virginia Tech (9-4-3, 3-4-1) and No. 12 NC State (7-7-2, 1-5-2) travels to No. 5 Notre Dame (9-5-2, 4-2-2), with both matches streaming at 7 p.m. Wednesday on ACCNX.
The quarterfinal round features a quadruple-header on Sunday, Nov. 7, on ACCN and begins at 2 p.m. with No. 3 seed Duke hosting Virginia or Wake Forest. Top-seeded Pitt entertains Boston College or Virginia Tech at 4 p.m., while No. 4 seed Louisville plays host to NC State or Notre Dame at 6 p.m. The quarterfinals are capped off at 8 p.m. with No. 2 seed Clemson welcoming Syracuse or North Carolina.
The semifinals will be played Wednesday, Nov. 10, at campus sites, with the matches airing on ACC Network at 5 and 7 p.m. The championship match will be broadcast from WakeMed Soccer Park in Cary, North Carolina, on ESPNU on Sunday, Nov. 14 at 2 p.m.
The tournament field once again is extremely strong and deep. In the most recent NCAA RPI, the ACC has seven teams among the top 30, most of any conference; the next closest league has four. Five ACC teams are ranked in the latest United Soccer Coaches poll: Notre Dame (11), Pitt (12), Duke (13), Clemson (15) and Virginia Tech (21).
Clemson is the tournament's reigning champion. The Tigers defeated Pitt, 2-1, for the 2020 championship.
2021 ACC Men's Soccer Championship
First Round – Wednesday, Nov. 3
No. 10 Syracuse at No. 7 North Carolina | 6 p.m. | ACCN
No. 12 NC State at No. 5 Notre Dame | 7 p.m. | ACCNX
No. 9 Boston College at No. 8 Virginia Tech | 7 p.m. | ACCNX
No. 11 Virginia at No. 6 Wake Forest | 8 p.m. | ACCN
Quarterfinals – Sunday, Nov. 7
Virginia/Wake Forest at No. 3 Duke | 2 p.m. | ACCN
Boston College/Virginia Tech at No. 1 Pitt | 4 p.m. | ACCN
NC State/Notre Dame at No. 4 Louisville | 6 p.m. | ACCN
Syracuse/North Carolina at No. 2 Clemson | 8 p.m. | ACCN
Semifinals – Wednesday, Nov. 10
Virginia/Wake Forest/Duke vs. Syracuse/North Carolina/Clemson | 5 or 7 p.m. | ACC Network
NC State/Notre Dame/Louisville vs. Boston College/Virginia Tech/Pitt | 5 or 7 p.m. | ACC Network
Final – WakeMed Soccer Park, Cary, N.C. – Sunday, Nov. 14
2 p.m. | ESPNU