Texas Rush coach earns 100th U.S. Paralympic National Team cap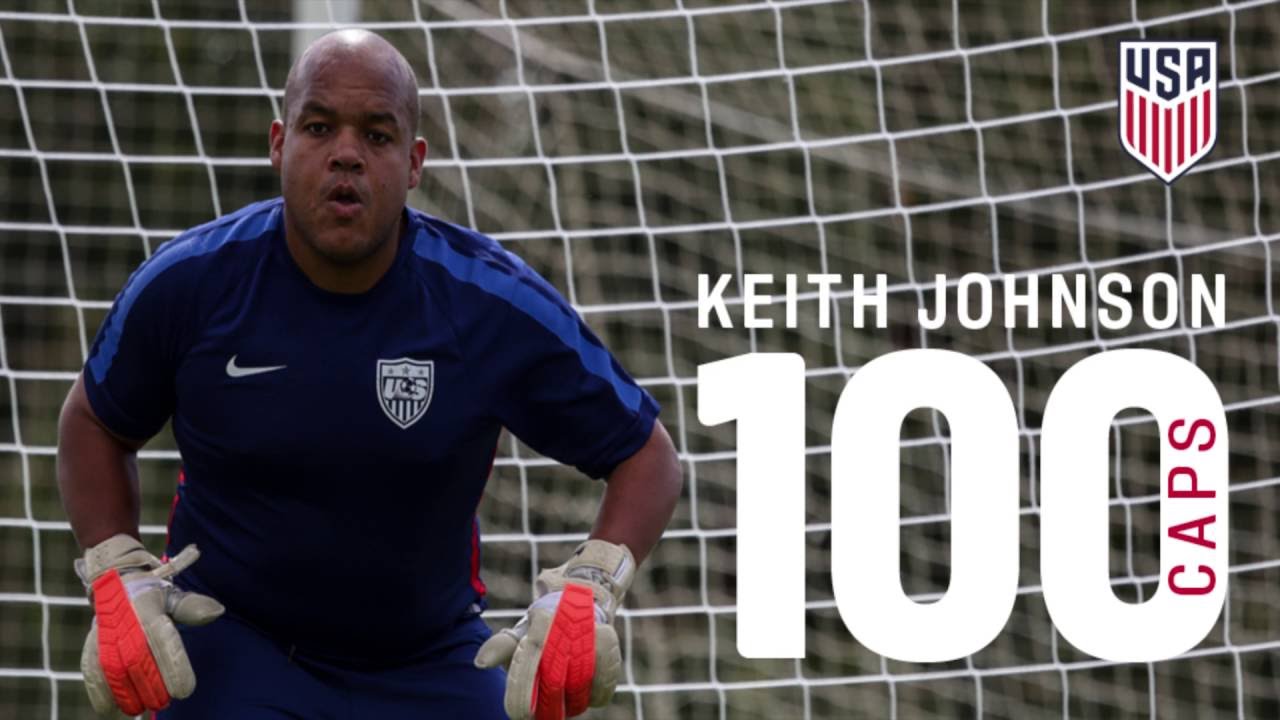 (Via Texas Rush) – Texas Rush Soccer Club goalkeeper coach Keith "Muck" Johnson gained his 100th USA Paralympic National Team cap in Holland vs. Ukraine. The club had a chance to sit down with Coach Keith in between his coaching duties and asked him a few questions in regards to his career and his connection to Rush Soccer.
Q.  When did you start playing soccer and when did you become part of Texas Rush?
A.  I started playing soccer in the fall of 1985 in a disabled program like Tops Soccer.  I joined Texas Rush Soccer Club in February of 2006.
Q.  When did you start playing for the USA National Team?  What year and how many CAPS do you have?
A. I started on the national team in August of 2003. I have 100 caps.
Q. Explain a little about your career and the levels of soccer you have played?
A. I started playing soccer on a disabled soccer team in 1985 and then moved to play able bodied soccer in 1986.  I played recreational soccer all the way through high school.  My senior year of high school I played on the varsity team.  In 2003 I got called up by Coach Jay Hoffman of the U.S. Soccer education courses.
Q.  What's your current role now with Texas Rush?
A. I am a Goalkeeper Staff Coach and I work with multiple age groups across the club.
Q.  Why do they call you MUCK?
A. I originally came from Alaska and we wore boots called 'mukluks' during the harsh winters.  One of my former coaching staff (Mike Haas) that I have had over the years gave me the name 'Muck'.
Q.  What countries have you traveled to for your national team duty?
A. The countries I've traveled to have been Argentina, Holland, Spain, Brasil, Greece, Ukraine, England, Portugal, Ireland & Canada.
Q.  What advice would you give a youth soccer player who's playing currently?
A. My advice would be to work hard and listen to your coaches and keep your focus and passion for the game at a high level.  Fight for every ball and always give your best out on the field.
Q.  What negatives have you faced and how did you overcome them?
A. Growing up with a disability out on the soccer field wasn't an easy thing to deal with at times.  However, I learned to adapt in what I could do on the field and do my best by using the strengths I had.  One thing that has always helped me to thrive and adapt on the field was always striving to be the best.
Q.  What's the biggest highlight of your soccer playing career?
A. My biggest highlight of my career was when I reached 100 national team caps. That moment was so wonderful but at the same time I felt like there was a lot of people missing that day who had put a lot of their time and support in helping me reach that milestone.
Q.  What does Rush Soccer mean to you?
A. Rush soccer means FAMILY.  I feel like the Rush organization is a group of people working for one common goal which is to educate kids to be a great team player on and off the field. While I've been with Texas Rush I love how the staff work together and how they support each other.  They always treat each other like family.
College Recruiting Commitment Tracker