Sources: EPL's Southampton FC to sign apparel deal with Under Armour as U.S. presence grows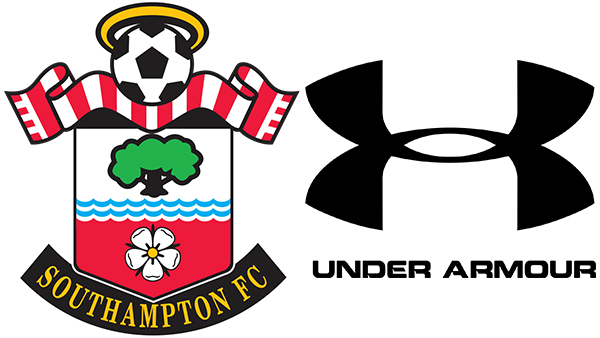 Under Armour is about to step up its assault on the world soccer market.
The Baltimore, Maryland-based apparel manufacturer is close to announcing a new, long-term kit and apparel deal with English Premier League side Southampton FC, multiple sources have told SoccerWire.com.
If completed, the partnership would align the ascendant American gear company with one of the EPL's current darlings, a rags-to-riches success story fueled by the Saints' world-class youth academy system.
+READ: SW Q&A: John Ellinger explains Baltimore's new Development Academy superclub
It also marks the growing stateside ambitions of Southampton, who recently announced plans to start a coaching education program in the United States they hope will reach 100,000 youth players nationwide. The club is set to roll out its new initiative at the NSCAA Convention in January, which is taking place in downtown Baltimore.
Southampton currently sit in seventh place in the current Premiership standings and have built a reputation as a reliable producer of elite talent, with stars like Alan Shearer, Gareth Bale, Theo Walcott, Adam Lallana, Luke Shaw, Morgan Schneiderlin and many others honing their trade at the coastal club before moving on to big-name destinations over the years.
Southampton are currently outfitted by Adidas in a deal reported at $7.6 million per season, though a falling-out between the two parties led the club to manufacture its kits in-house for the 2014-15 campaign before the relationship resumed earlier this year.
Under Armour made waves on their initial entry into the EPL in 2012, signing a 10-year deal with Tottenham Hotspur reportedly worth up to $76 million.
Founding members of the Premiership in 1992, the Saints were relegated from the top flight a decade ago and subsequently flirted with insolvency on a slide down to England's third tier.
Swiss-German magnate Markus Liebherr rescued the club when he purchased it in 2009, and despite his death barely a year later, a long-range plan for a sustainable return to the EPL was successfully implemented under the watch of his daughter Katharina, with special emphasis placed on youth development.
NBC Sports recently produced an in-depth profile of Southampton's story hosted and produced by Roger Bennett:

Founded by Washington, D.C.-area native and University of Maryland alumnus Kevin Plank in 1996, Under Armour has exploded in size and visibility in recent years, elbowing into the company of Nike and Adidas atop the global sports apparel market.
UA announced this month that its quarterly sales topped $1 billion for the first time, marking the 22nd consecutive quarter that sales increased at least 20 percent. Meanwhile revenue soared to $1.2 billion, a 28 percent jump from the same period in 2014.
+READ: New kid on the Development Academy block: Who and what is Baltimore Armour?
Presently pivoting into the shoe market after establishing itself in apparel, Under Armour recently signed a kit deal with the Wales national rugby team, and has sought to build its soccer presence by inking sponsorship deals with U.S. internationals Jermaine Jones, Lauren Holiday and Kelley O'Hara. It reportedly claims less than 1 percent of the U.S. soccer footwear market at present.
UA is a naming sponsor of Baltimore Armour, the new U.S. Soccer Development Academy club founded as a joint project between Bays Chelsea, Pipeline and other prominent names on Charm City's youth landscape.
College Recruiting Commitment Tracker