SW Q&A: John Ellinger explains Baltimore's new Development Academy superclub
This week's announcement of the clubs entering the U.S. Soccer Development Academy next season contained a bombshell for the Mid-Atlantic soccer scene: The creation of Baltimore Armour, a new, four-club alliance designed to help the Baltimore area keep pace with the rest of the country.
Details of the project have been slow to materialize. But SoccerWire.com had the opportunity to chat with John Ellinger, director of technical operations at the Soccer Association of Columbia and technical director of Baltimore Armour, and learn a good deal more about the newest DA merger.
A former MLS and U.S. youth national team coach, Ellinger is well-connected in U.S. Soccer Federation circles and he'll need to utilize all the experience at his disposal to steer the joint venture uniting the coaches and players of SAC, Baltimore Bays Chelsea, Pipeline SC and Pro Soccer Academy.
+READ: New kid on the Development Academy block: Who and what is Baltimore Armour?
Among the many useful tidbits he shared, perhaps the most interesting – from a local perspective, at least – is the possibility that Baltimore Celtic, the outfit that broke away from Bays after the DA enacted a policy banning participation in high school soccer, could still play a part with Armour.
SoccerWire.com: Congratulations on the new venture. How long has this unexpected partnership been in the works?
John Ellinger: We started, probably early November, trying to get the parties to come together. And you know how those things work, you think you've got it then something happens and you take a step or two backwards and then you start again. But in the end it's been a long process. Many meetings are taking place between the various clubs … And we haven't given up on Celtic yet. We're still working on them, to get them a part of it as well. But that would be the last piece of the puzzle.
SW: So is Baltimore Armour replacing all three of Bays Chelsea's DA teams, as well as SAC's U-13/14 squad?
JE: Basically the Development Academy looked at it as a new application, instead of being a transfer. Technically we're all moving under that umbrella … We've approached it as an entirely new entity. Now our pool of players is much larger: 12,000-plus. So we feel it makes it easier to get to the talent. Everybody will support sending the [top] players to the programs, instead of fighting.
SW: Was this merger pushed by Development Academy leadership, or did it come about in some other way?
JE: [It was] seeing Celtic players leaving the Bays and how that kind of dried up that player pool for Baltimore Bays, and obviously with our [SAC] academy – we're better this year than we were last year, but we're still not getting the best talent in the Baltimore area. [U.S. Soccer regional technical advisor] Clint [Peay] had a lot to do with it, because his conversations with me about it, he brought up Georgia United. And of course we know about Richmond United, even though that was only two clubs [merging].
Clint and I talked about this when we were down in Winston-Salem[, North Carolina] for the regional event for the 13/14s [in October 2014]. So it started from there … We're trying to get all the people involved to provide quality coaches for the program, and also getting the elite players back. Even though we're such a strong area for high school, we're going to try and work through that and get as many of those kids back into the program [as possible].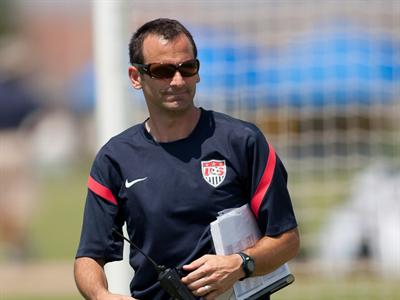 SW: It's hard to explain to outsiders just how different the Baltimore youth soccer scene is from most other parts of the country.
JE: I was part of FC Dallas, working and coaching when they made the decision to go no high school – that was even before the [Development] Academy came out with the no-high-school [policy], other than the waivers. But FC Dallas did it a year or two before. It's tough, because it's changing the environment. Philosophically, you still feel like there are some pockets of good high school soccer in this country, and Baltimore is one of them … It's an interesting, perplexing problem you have to deal with. There's some parts of the Development Academy, they have no competition whatsoever against high school, because it's not as big there. But it's huge here.
SW: The federation grants a select few exemptions that allow participation in DA play for top players with private-school scholarships requiring them to play high school soccer. Given what you just pointed out, do you expect Baltimore Armour to be granted more of these exemptions?
JE: That's always the hope, but that comes down to a U.S. Soccer decision whether or not that happens. For us, the waivers that they give us, we'll use them wisely, put it that way. Lee Tschantret's going to be our U-17/18s coach – he's the coach at Loyola Blakefield, which is a strong [high school] program. So we feel that, we understand that high school soccer is a part of our environment, but we still want to get those players, as many as we can, back into the academy mix. That's our aim.
SW: Who will coach Armour's other DA teams?
JE: Right now it's Dave Kelly, who coaches at SAC, at 13/14 and Frank Assaro [Bays Chelsea] is going to coach the 15/16s. So basically, we've got one from Pipeline, one from Bays and one from SAC.
SW: The name clearly suggests that local apparel manufacturer UnderArmour is involved with this project, too.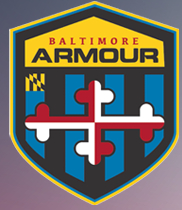 JE: Someone within UnderArmour came up with the name, and I thought it was a great name. People like it. Ourselves, PSA, Pipeline were all [already] under sponsorships by UnderArmour … It's just a huge sponsorship deal for us… it's basically a zero-cost factor by using UnderArmour for all of us.
SW: What are the financial details for players and their families?
JE: It's going to be between $1,000 and $1,500 [per player per season], plus travel … We have some fund-raising things planned to get the [per-player] cost down to $1,000 plus travel.
SW: Can you share your thoughts on what this means in the big picture? What's your long-term outlook?
JE: It's fantastic to see all the entities come together. People told me I was crazy. I said, 'Nah, we can make this work.' It's a lot of talent in the area. There are some players involved at the youth national team level, I think if we can get those kids back into the academy, it's a bright future for the program. Everyone's excited and looking forward. We may even tweak – ourselves and Bays still have to go to the final [DA] showcase in June, so we're talking about ways we can bring the other entities in and start a little bit early with our player pool. So we'll figure out what we can do within the limits of that … It's a huge player base to choose from now.
SW: I'm sure you can imagine how closely the region's soccer community is watching this new project.
JE: I understand totally, from both sides. I'm sure there's the naysayers, and I'm sure there are people that are excited about it. We think it's going to be very positive for our area, now that everybody's on board.