Players That Impressed: February 2016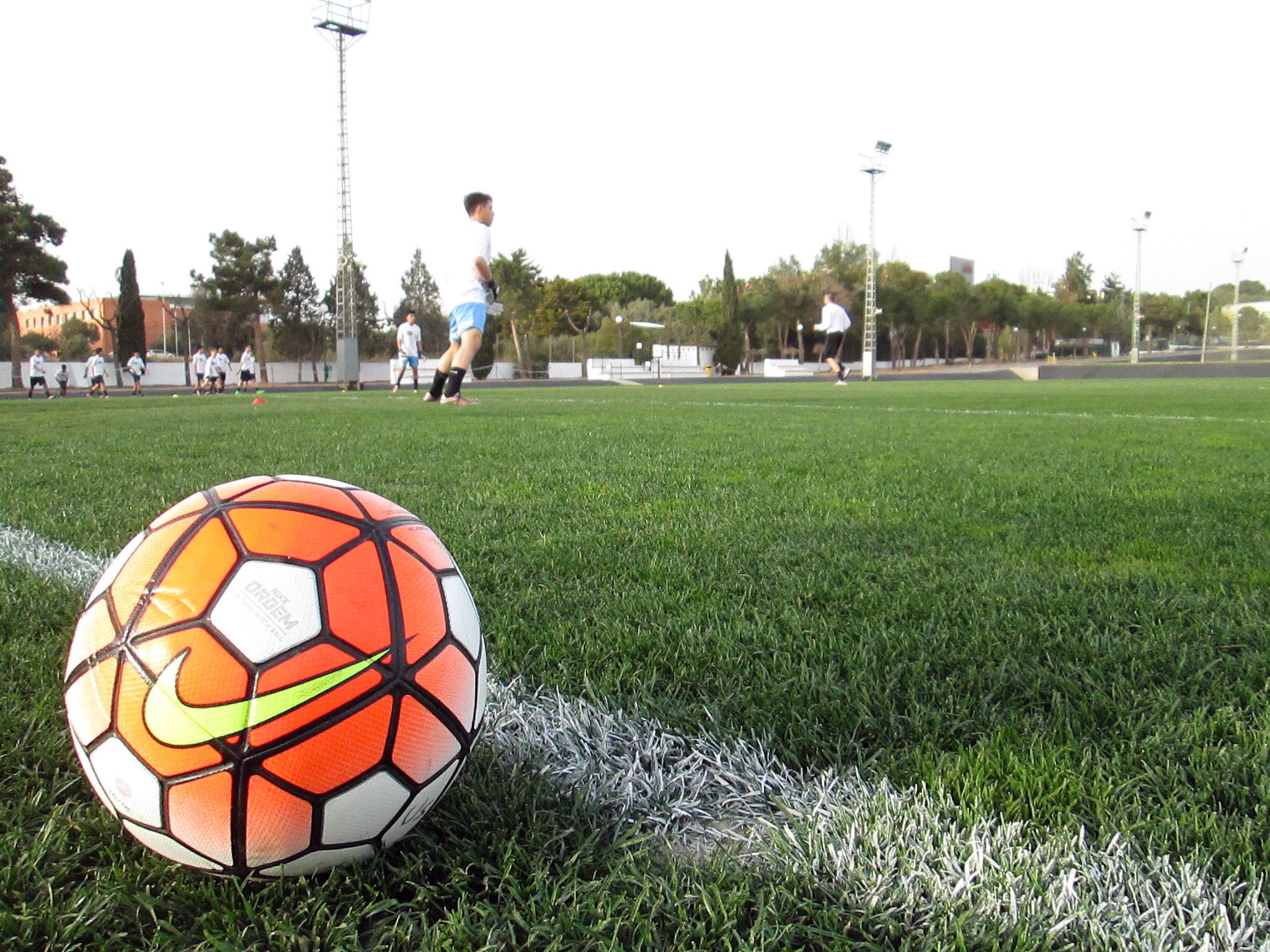 The following players have been submitted by coaches or club technical personnel so they could be recognized for impressive performances in competitive soccer games throughout the month of February.
We post players in the order the submissions are received, so the sooner you post following impressive game performances, the higher up the list they will appear for that week.
+ You can submit players each week here
---
[player_box id=66354 leftright=right]
Juliana Somrah – Midfielder
Chargers SC HFC Elite 
U-16 Girls
CDL Showcase
Juliana was outstanding during the CDL Showcase, working diligently in transition through the midfield. Against North Port Fusion, Juliana was not only strong on the defensive end but set up two crucial goal late in the match. With her team down 0-1, Juliana sped down the flank to send in the cross that set up an equalizer. She then continued by pressing forward and created another chance that led to the winning goal.
---
[player_box id=66356 leftright=right]
Ivey Rossi – Goalkeeper
Chargers SC HFC Elite
U-16 Girls
CDL Showcase
Ivey was remarkable in net for Chargers for the entire tournament. Against a top 10 team in the state of Florida, Bay United, Ivey faced shot after shot and made incredible saves throughout the match. In the game against North Port Fusion, Ivey was presented with numerous 1v1 situations, and in the first half even stopped a breakaway followed by several point blank shots. North Port broke through with a goal in the 41st minute, but then had several clear chances immediately following that goal, all of which were thwarted by Ivey as Chargers hung on to win 2-1.
---
Laura Mueller – Midfielder
McLean 99 Green U-16 Girls
CCL Winter Showcase
Laura was solid in all three games for McLean in the CCL Winter Showcase, contributing to possession averaging over 60 percent for all three matches. She also contributed a 22-yard rocket to score the game-winning goal in a 1-0 match against SYA.
---
Linsey Wenk – Defender
McLean 99 Green U-16 Girls
CCL Winter Showcase
Linsey started all three games at left back for McLean, winning balls and starting runs out of the defensive third to create opportunities for the McLean forwards. Despite poor weather interrupting training leading into the event, Linsey showed exemplary form and led a defense that allowed only two goals in three matches while contributing to the team's overall possession averaging more than 60 percent at the event.
---
Theodor Corbeanu – Forward
Empire Niagara Elite U-14 Boys
Sahlens Sport Park Super Series
With a combination of explosive speed, brilliant ball work and rare game intelligence for this age group, Theodor scored 14 goals and assisted six others over six games during two weekends in the Super Series against top flight competition.
---
Isabella Bruzonic – Forward
Annandale United FC Pride U-13 Girls
Ultimate Cup
The striker and team captain of the Annandale United FC Pride scored four goals and had an assist in four matches at the Ultimate Cup. Competing in the top division against high level teams from multiple states, Bella led AUFC on a dominant run into the finals against SAC Premier White. Pride fell short in the championship, dropping a 3-2 decision. Bella was the top scorer in the U-13 Girls Ultimate Division.
---
Hailey Nguyen – Midfielder
Annandale United FC Pride U-13 Girls
Ultimate Cup
Hailey Nguyen of Annandale United FC Pride collected two goals and had one assist in the Ultimate Cup top flight. Hailey was impressive both defensively and offensively in her outside midfielder position. She scored the go-ahead goal against VA Legacy to help Pride reach the finals. More impressively, Hailey played 245 minutes out of the total 280 minutes of match time over the weekend.
---
Jordan Wickes – Midfielder
OP Fire U-13 Girls
Circle City Showcase
Jordan, a converted defender, scored four goals for the weekend, including the game-winner against Alliance FC in the final two minutes of the match. OP Fire won their fourth division title at a showcase tournament in a row.
---
Maddy Snyder – Defender
OP Fire U-13 Girls
Circle City Showcase
Maddy played great defense keeping Westfield 03 and Alliance 02 to one shot on goal each. Maddy also scored her first goal ever for OP Fire.
---
Nicole Foley – Midfielder
FC Virginia ECNL U-16 Girls
ECNL League Play
Nicole was very accurate with her passing, distribution, vision and change of direction as a center-mid in FCV's weekend of ECNL play. She made good, quick decisions on the field and made the game flow quickly by having good movement on and off the ball.
---
Logan Cushing – Midfielder
Bethesda Blue 97 U-18 Boys
Region I Champions League
Logan scored both goals in a 2-0 win for Bethesda over BRYC. He scored off a corner and a restart outside the box.
---
Maria Pareja – Midfielder
FC Virginia ECNL U-16 Girls
ECNL League Play
A thrilling player to watch, Maria was full of quick moves, turns and perfect balls to create a chances for her teammates to score. She is very creative with the ball and is a technical player who can turn both ways extremely quickly, and is dominant with both feet.
---
Lauren Jones – Forward
SYC Lions Black 00 U-15 Girls
Region I Champions League
Lauren opened the SYC Lions Black Region I Season with a hat trick in a 3-2 win over PWSI Red 00. All three goals were scored in the second half, including multiple 1v1 finishes against the PWSI keeper. Jones has amazing speed, great body positioning and leveraging when taking on physical defenders, often when double-teamed by defenders. Jones dictates the game and has a great supporting cast of players, like teammate Caroline Perez, who know how to get her the ball for scoring opportunities.
---
Caroline Perez – Midfielder
SYC Lions Black 00 U-15 Girls
Region I Champions League
Caroline broke several ankles in her Region I debut game against PWSI Red 00. Perez's technical craft with the ball was truly fun to watch as she unlocked the PWSI Red defense with creative footwork, providing two outstanding assists to teammate Lauren Jones. Perez is a game-changer in the midfield with a strong soccer IQ, combined with crafty technical footwork.
---
Pawel Cudnoch – Forward
New Jersey Force Soccer Academy U-17 Boys
DTS Spring Warmup
Pawel netted six goals and assisted two others in four games for New Jersey Force Soccer Academy at the DTS Spring Warmup.
---
Maria Mendo – Forward
VSA NPL Elite 00 U-15 Girls
Ultimate Cup
Maria scored three goals in an impressive team performance during a 4-1 win against Richmond Kickers Elite. Her movement off the ball and hard work allowed her to contribute three goals in a very hard working team performance.
---
Tate Soper – Forward
PWSI Courage White 99 U-16 Girls
Annandale Premier Cup
PWSI Courage 99 Presidents State Champs pulled out a tie In our game against MD Rush. Tate Soper our center forward in two touches set nice high touch to goal the placed the ball in the far corner with her weak foot. Her speed, and composure in front of net gave us a 1-0 lead early to set the tone for our team to compete with the MD Rush. It was a very competitive match with very few opportunities for both sides. Tate hitting the far post side nettiing made a huge impact in the teams play.
---
Samantha Robertson – Midfielder
SYC Lions Black U-15 Girls
Annandale Premier Cup
Samantha had a breakout game against Maryland side Alliance SC United, where she scored two goals with the last being a spectacular finish while flipping over the keeper. She played outside back, attacking mid, and striker in this game, and along with the two goals she dominated play with quality technical control of the ball and great vision. Her stellar play helped lead the team to a division championship at the event.
---
Bridget Ross – Defender
SYC Lions Black U-15 Girls
Annandale Premier Cup
Captain of SYC Lions Black, Bridget led her team and defense at center back to a championship win in the APC Tournament. The SYC only yielded one goal for the entire weekend of play, as Bridget led the way with outstanding physical presence, communication and organization skills. Her decisive play and quality possession play out of the back was impressive throughout the tournament.
---
Sean Munro – Forward
Maryland United FC U-19 Boys
CCL Winter Showcase
Sean scored two critical goals for Maryland United in a 3-2 victory over Arlington, and also found the net in the team's other matches against McLean and SYA at the CCL Winter Showcase.
---
Branden Johns – Forward
Alexandria Strikers Red U-14 Boys
Annandale Premier Cup
After Alexandria quickly went down by two goals in its first match of the event, Branden went on to score a hat trick to help his team win 4-2. He followed that performance up with a five-goal game later in the afternoon. During the championship, Alexandria once again gave up two quick goals before Branden quickly answered with two of his own. Alexandria eventually lost the game 4-2. In total, Branden netted 11 of his team's 13 goals on the weekend.
College Recruiting Commitment Tracker