Could NYCFC's prized rookie Jack Harrison miss entire season due to pelvic injury?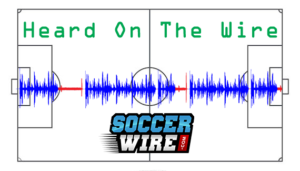 With respected new coach Patrick Vieira and a litany of new players, New York City FC seem to be on their way to a fresh start in 2016 after a painful inaugural season in Major League Soccer.
But it appears that some of the same organizational problems that bedeviled the wealthy club may remain, as doubt and uncertainty swirls around their top draft pick, former Wake Forest star Jack Harrison.
The dynamic 19-year-old moved from Bolton, England to the Berkshire School in Sheffield, Massachusetts as an adolescent and quickly turned heads, leading Manhattan SC PSG's Under-17 side win a U.S. Youth Soccer national championship in 2014 and winning the 2014-15 Gatorade National Player of the Year award.
+READ: Manhattan PSG emerge as breakout team of US Youth Soccer National Championships
He starred at Wake Forest last year, scoring eight goals and 11 assists in his first and only NCAA season before MLS came calling with a "Generation adidas" contract offer.
Harrison was widely viewed as one of the league's most exciting young newcomers this year, and was selected as the No. 1 overall 2016 SuperDraft pick by the Chicago Fire. But NYCFC – who'd previously filed a flimsy and ultimately unsuccessful Homegrown Player claim on Harrison based on their affiliation with Manhattan SC – were smitten enough to ship the No. 4 pick and allocation money to the Fire in order to acquire the former Manchester United youth prospect.
Yet multiple sources tell SoccerWire.com that the 19-year-old failed his pre-draft physical due to a pelvic injury that he played through for much of the college season, and now the problem could sideline the talented English midfielder until midsummer – perhaps even the entire season.
Harrison has been ruled out of nearly all of NYCFC's preseason activities due to his injury, which also prevented him from taking part in the MLS Combine in January. Two sources say that Harrison has indeed been ruled out for the entire season, which kicks off this weekend; Vieira maintains that no such judgment has been made and pledged that his prized rookie will "have a part to play" in MLS this year.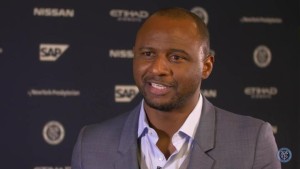 "No, no, no, no, no, that is the wrong information you have. He will be playing this season, much earlier than you think," Vieira said on a media conference call on Thursday when asked about the possibility of Harrison missing all of 2016.
"He is feeling much, much better and I think we just have to look at his injuries day after day, because he is some days getting really good, and some days it's taking a little bit longer for him to get better. But what is important for you to know is that Jack will have a part to play in the MLS this season for us."
+READ: New York City FC acquire No. 1 overall pick Jack Harrison
One source said that the root of the injury is an avulsion fracture in the pelvis area, in which a tendon or ligament tears a piece of bone away from the hip. Such an injury does not generally require surgery, but requires a commitment to rest and can take months to heal – and the prognosis is complicated when the patient is young and the tear occurs on or near a growth plate.
Up to this point, club officials have declined to state a specific timeframe for Harrison's return to full activities.
NYCFC, the wealthy sister club of Manchester City, say they were aware of Harrison's issue from the start, but apparently it's proved more serious than originally expected.
"The Jack injury, we knew it and it didn't make any difference to us," said Vieira on Thursday. "We knew what to expect with Jack, we knew that it would be an injury that we have to be patient for him to get back. We are really pleased because we drafted one of, if not the, best young player [in the U.S.], and Jack will have much of a part to play this year."
With an aging midfield led by Frank Lampard and Andrea Pirlo, NYCFC were expected to give Harrison a chance at significant playing time in a wide attacking role this season. They begin their second year of existence with a visit to the Chicago Fire on Sunday (2 p.m. ET, broadcast nationally on MLS LIVE, locally on CSN-Chicago and YES).
College Recruiting Commitment Tracker