Dure: Ditching high-school soccer is a questionable decision

As a journalist, I've been to four Olympics and one Women's World Cup. I've had one-on-one interviews with celebrities ranging from David Beckham to Brock Lesnar.
And yet some of the most fun I've ever had was covering high-school soccer. The rivalries and the crowds ramped up the drama, and big goals were magnified. Some of the players were also accomplished club players, but these games gave them a chance to shine before hometown crowds against crosstown rivals.
At another game, I had to leap out of the way before shaking hands with a coach whose players were racing up from behind to dump the Gatorade bucket on him.
+READ: Dure: Is U.S. Soccer trying to fix what isn't broken?
Do U.S. Soccer Development Academy players get this experience? Who's in the crowd besides parents and scouts?
Is "development" so important that we have to take kids away from the camaraderie of high school and make their parents spend 10 months a year driving them somewhere else to play?
And how many players has the Development Academy produced? Who's at the level of Tab Ramos, Claudio Reyna or the rest of the high school soccer alumni who blazed the trail for U.S. players in Europe? Has the boys' Academy been so successful that we have to do the same thing for girls?
Eric Wynalda touts the European way for anyone who'll listen — and at his typical session at the NSCAA Convention, that's a lot of people. So why did he beat the drum to keep the high-school game open for academy kids, drawing a raucous ovation from the assembled coaches?
"If our country continues to tell kids to not play high school soccer – it's the biggest crime I've ever heard…"

— Jonathan Tannenwald (@thegoalkeeper) January 16, 2016
What do U.S. Soccer's powers-that-be know about high-school soccer that Wynalda doesn't?
We fret about "pay-to-play" programs, and we know the new girls' Development Academy won't have the resources to make everything free, at least not right away. We know this country has plenty of talented players who can't afford elite travel soccer. So why do USSF and college coaches ignore high-school soccer, where some of these players may have an outlet to play? How many more Andy Najars are floating around high-school soccer fields?
Coaches are supposed to be teachers. Why not give kids more exposure to teachers who happen to be coaches as well?
John D. Halloran: "In most cases, teachers functioning as coaches boast decades of experience working with kids — and are professionally trained to do so. Worrying to many teacher-coaches are the standards of respect often lacking in the club environment. Coaches throw temper tantrums on the sidelines, verbally abuse referees and belittle their own players."
+PODCAST: Beau Dure on the chaos caused by USSF's youth soccer age group mandates
Why ask players to choose between club and high-school soccer at age 14, when they still have so much growing to do? Why let scouts give up on players who aren't in the DA before they've fully grown?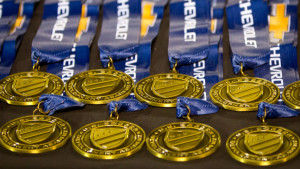 Here's a compromise idea: Phase players into a 10-month program. At U-14 and under, being an "Academy" player should just mean getting exposure to top coaching, and clubs are forming partnerships to cast a wide net. In the early high-school years, let academy players play a couple of seasons of high school soccer.
By U-17, some players have established that they're on professional or high-level college track. Let those players stick with the academy year-round.
We'll end up with well-rounded players who may have filled different roles on their high school and Academy teams. We'll have fewer regrets for people looking back at wondering "What if?"
So why not? Why not keep something uniquely American (and fun!) while we're also ramping up elite play?
College Recruiting Commitment Tracker