Players That Impressed: ECNL Boys National Playoffs 2021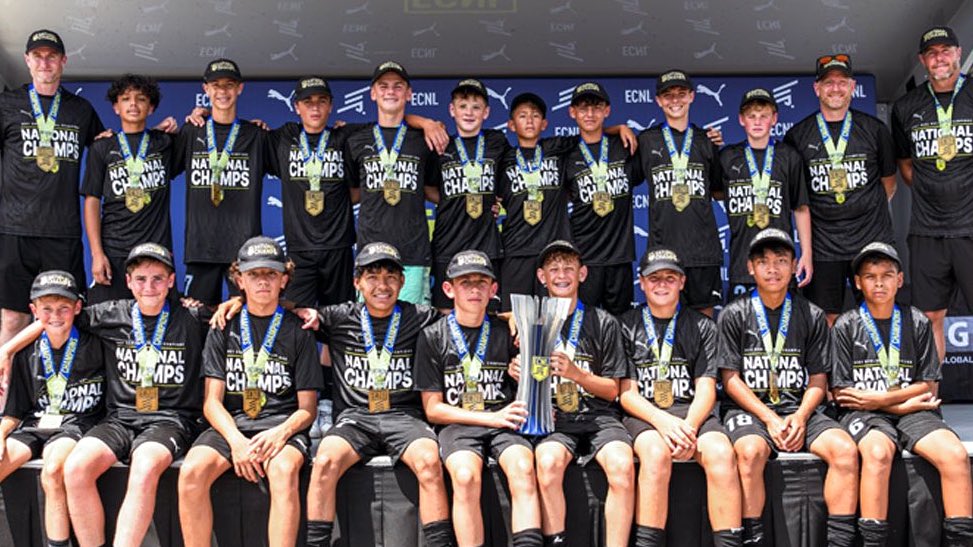 The ECNL recently completed the 2021 ECNL Boys National Playoffs in Summit, North Carolina.
SoccerWire is currently accepting submissions for its Players That Impressed feature, highlighting top performances from the tournament. Coaches, parents and athletes are invited to submit nominations for up to two (2) players per team.
[Submit Your 'Players That Impressed']
Continue reading for a listing of some of the top performances at the ECNL's postseason event, sorted by high school graduation year.
Class of 2026
Christian Sanchez | Forward
Utah Avalanche U-13 (UT)
With a perfect season on the line, Sanchez stepped up in the team's biggest test of the tournament, a tough matchup against an equally impressive MVLA squad that came into the playoffs at 8-1-0 while averaging nearly seven goals per game. After MVLA responded to Sanchez's first half strike to make the score 1-1, he converted one from the PK marker early in the second half to send his team to the finals.
———————
Nicholas Atkinson | Defender
San Diego SC U-13 (CA)
If it weren't for bad weather, Atkinson wouldn't have appeared on this list. However, thanks to his delayed flight, the defender was able to take the pitch with his team for a close semifinal matchup, in which he scored the game-winning goal halfway through the second half, sending his team to a finals matchup against Utah Avalanche.
Class of 2025
Cristian Ortiz | Forward/Midfielder
Florida Premier U-14 (FL)
Starting the tournament off on the right foot, Ortiz put home two goals against Houston Dynamo in his team's 4-0 opening day victory. His team would eventually win three games in a row before dropping a tight matchup against La Roca to conclude the season.
Class of 2024
Owen Hagen | Midfielder
Lonestar SC U-15 (TX)
In the team's first game in over a month, Hagen collected a juicy rebound off of a free kick from just outside the 18' to score the game winning goal in the opening group stage matchup against Crossfire Premier. This goal helped set the stage for Lonestar, who despite finishing with a 9-7-3 regular season record, ended up qualifying for the National finals in St. Louis later this month.
———————
Martin Gayton | Forward
Eclipse Select SC U-15 (IL)
In a big-time game to determine who advances to the National finals in St. Louis, Gayton stepped up with a brace against a solid Match Fit Academy squad en route to a 4-1 victory.
Class of 2022
Denis Krioutchenkov | Midfielder
FC Wisconsin U-17 (WI)
Krioutchenkov showed up on day one in a massive way, and did it in very short order. With his team still deadlocked in a 0-0 draw 2/3rds of the way through, Denis decided to score a hat trick in a matter of 10 minutes. After going cold for about 15 minutes, Krioutchenkov decided it was time to score one last time, putting home his fourth in the 86th minute to seal a 4-1 victory for his squad.
———————
Brennan Bezdek | Forward
Dallas Texans U-17 (TX)
Contributing to five of the Texans seven goals throughout the tournament (three goals, two assists), Bezdek helped his team go 3-0-1 throughout the Greensboro event to qualify for St. Louis later this month.
Class of 2021
Scored the game-winning goal in the U18/19 national championship match against San Diego Surf, as Charlotte came away with the 1-0 victory. Gilley's goal came on an assist from his brother Logan.
College Recruiting Commitment Tracker