Joe Dougherty on Icebreaker Tournaments, Playing Like a Girl and more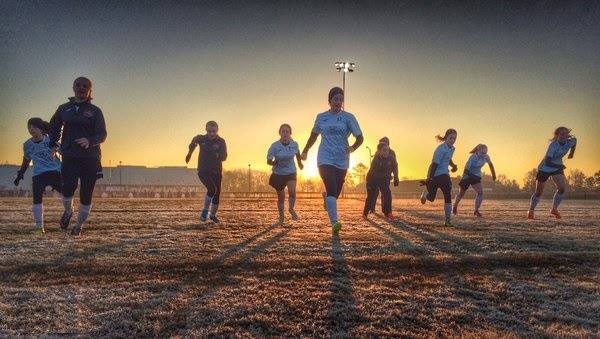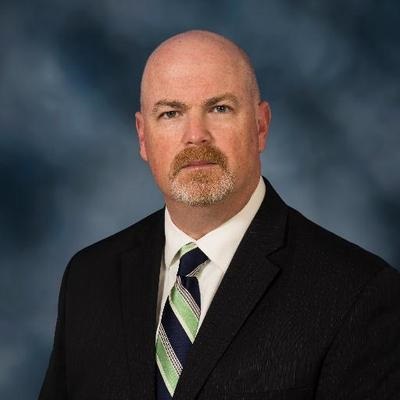 It's March, so that means it's time for the annual pre-season spring tournaments, often called "icebreakers." And in some locations, tournament organizers may actually have to break some ice and shovel some snow to get fields ready.
I recall from my coaching days that March tournaments caused considerable angst along with the excitement of starting a new season.
While most travel teams these days train throughout the winter months – fitness, technical training, futsal or traditional indoor soccer – none of that replicates a full outdoor game. Throw in a handful of players that have been playing more basketball than soccer, and you have a recipe for inconsistent play over the course of the three or four games.
That's why it's critical coaches make it clear to their players and parents early why March tournaments exist: to prepare for the regular season. Winning such a tournament is certainly nice, but the purpose is to get back in to the rhythm of playing the outdoor game. Even the best players and teams need time to adjust to making the 50-yard sprints and hitting the 40-yard ball in the air after two or three months of 15-yard sprints and every pass on the ground.
Coaches: Identify the three or four things you want your team to work on, and stick to them.
Parents: Recognize your son or daughter – along with their teammates – will have some rust to shake off, and look for progress from the opening half of the first game to the second half of the last game. Other than that, sip on that coffee and hot chocolate and watch your kids play the game they love.
***
There's a funny scene in the classic movie "The Sandlot" in which the cast of young teen boys berates each other with a string of put-downs and roasts (the type of adolescent behavior that some, unfortunately, would call "toxic masculinity." However, that's a topic for another column.)
After several back-and-forths, one of the more entertaining characters, Ham, delivers the slam of all slams to a hapless suburban kid: "You play ball like a girl!" The responses from the onlookers are priceless, and the result is a baseball game in which Ham and his buddies hammer the annoying and seemingly better-financed neighborhood numbskulls.
I thought of that scene recently when I watched a pair of videos of girls playing ball. Not baseball, but soccer.
First, watch 13-year-old Olivia Moultrie perform some footwork magic.
[player_box id=87809 leftright=right]Then watch this young lady, who may be six or seven years old, do the same.
It is such a joy to watch such skillful soccer at any age, but to see it in players so young is especially exciting. Both young ladies clearly have been encouraged to allow their personalities to blossom on the field. When so many young players are always being told, "Pass the ball!", these two at least are being told: "See that defender? Go at him!" I love it.
While "You play ball like a girl!" may have been a meant as a putdown then, today it can be taken as a compliment.
***
For those who look down their noses at the quality of Major League Soccer, I challenge you to set aside your Premier League/La Liga/Series A snobbery and take a deeper look at our domestic league.
Take Sunday night's match at Audi Field between host D.C. United and reigning league champion Atlanta United FC. The temps were low, the chill rain steady, and the quality of the soccer high in D.C. United's 2-0 win.
It may not have had the pace of Southampton vs. Leicester, but the match did have some terrific combination play (:30), thoughtful third-man runs, and defensive tactical sophistication, especially given it was the opening game for both teams.
D.C. United's Wayne Rooney, the former England captain, Manchester United star and five-time Premier League winner, said he was caught off guard at the quality of MLS when he joined last year.
"I was probably a bit surprised, if I'm being honest, to the amount of quality which is in the league … I didn't realize how much quality there was in the league player-wise. So, yeah, I think the league is at a very high standard," he said.
***
There's a term I learned many years ago from North Carolina Women's Coach Anson Dorrance at one of the annual Virginia Youth Soccer Association workshops: "frame the goal." During the session, Dorrance explained that by timing their runs, adjusting their body shape to face the goal, and having their feet prepared for loose balls, players can make the goal "wider" by positioning themselves just outside of the posts and score off of wide shots or deflections.
D.C. United's Paul Arriola provides Exhibit A in this sequence (starts at 1:15). After making a near-post run during Rooney's corner kick, Arriola curls his run so his hips and shoulders and facing the goal, and he wisely remains onside (if barely). As the rebound goes wide, Arriola is well positioned to hammer the shot home from three yards.
It's the type of goal some would call "garbage goals." However, that's really not true. Arriola's run was intentional; there is nothing "garbage" about the goal. Just good off-the-ball running combined with the desire to score. It turned out to be the game-winning goal.
College Recruiting Commitment Tracker