COLUMN: Pay-to-Play in Youth Soccer, College Corruption and More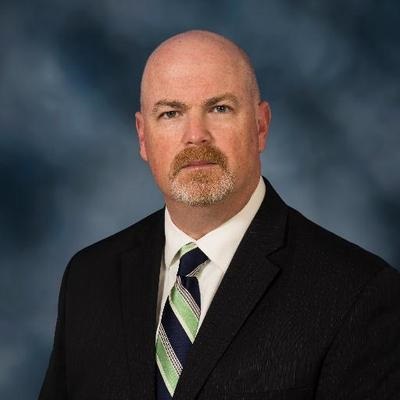 If you want a thoughtful, well-written evisceration of today's pay-to-play youth sports system in the United States, look no further than this outstanding piece by San Diego Union-Tribune Sports Columnist Mark Zeigler.
"Pay-to-play isn't going anywhere," writes Zeigler, a veteran sports reporter who has covered seven World Cup Finals. "There's too much money involved and too many people making it for that to change. Do the math: With about 3 million boys and girls registered youth players paying, say, an average of $1,500 each per year, that's a $4.5 billion industry."
Zeigler paints an all-too-familiar picture of the life of a typical travel soccer parent in the United States:
"At 8, acting on the universal fear of parents not wanting their kid to fall behind, you join a club. It costs $1,200 to $1,500 per year, plus another couple hundred for tournaments, plus the hidden cost of gas and hotels for that out-of-town tournament so you can tell your friends your kid is on a "travel team," plus $12 to park at some venues. You also might hire private coaches at $50 or $100 per hour.
At 10, you are recruited to a more prestigious, more expensive club loaded with big, strong kids that has better chance of winning State Cups, since most parents, not versed in the nuances of the sport, equate trophies with development.
At 13, if your kid is good enough, you make a team in the U.S. Soccer Development Academy. It costs $2,500 to $3,000 per year, and the travel can double or triple that amount. You practice four days a week, take plane trips for some away games, aren't guaranteed playing time on rosters that can be as large as 24, are discouraged from playing other sports and are forbidden from playing high school soccer."
And the supposed benefit?
"A bunch of players who have favorable birthdays right after the age cut-off and hit puberty early. Who play less for a genuine love of the game than the pursuit of an elusive college scholarship. Who don't reap the vital mental and physical benefits, physicians and psychologists keep telling us, from playing multiple sports. Who don't understand the honor and responsibility of representing an entire high school community instead of the just parents in lawn chairs writing the checks."
If you're nodding your head and saying to yourself, "Yep, that's us," you're not alone.
Youth soccer coaching used to be a volunteer position in the 1970s and 1980s. As travel soccer became more competitive and demanded more time, coaches began requesting their expenses be covered, plus a little extra for their time. By the late 1990s, coaches – me included – asked for, and received, monthly stipends. It was not enough to earn a living, but it covered all of the traveling expenses plus some pocket money.
Today at many travel soccer organizations, club administrators, directors of coaching, and even age group head coaches are paid full-time salaries. Individual team coaches are paid enough that, with the help of summer and winter camps, they can make it a profession, especially if a spouse has a full-time job.
The result is certainly more – many, many more – good soccer players in the United States.
But Zeigler makes clear that this system leads to two significant negative results – early player burnout because of the year-round intensity, and a less competitive national team program due to the over-organization of the youth game.
The column is an excellent read, so I hope you take a few minutes to do so. And I welcome your comments on it below.
Yale's soccer program is among those caught up in the FBI investigation of college and university coaches and administrators allegedly taking bribes from wealth parents to get their kids into elite schools.
"The FBI on Tuesday charged dozens of wealthy parents, including celebrities … in a major cheating and bribery scheme to get their children admitted into some of the nation's most elite colleges," according to Politico. The list of coaches reportedly includes former Yale University women's soccer coach Rudy Meredith.
+READ: Former Yale women's soccer coach charged in bribery scandal
Parents paid "between $100,000 and $6.5 million for [the] services, although the majority paid between $250,000 and $400,000 per student," according to Politico.
The Yale coach "took a bribe to designate an applicant as a recruit for the Yale women's soccer team, though she did not play competitive soccer. The applicant was admitted to Yale and The Key mailed the coach a $400,000 check, the FBI says. Relatives of the applicant paid The Key about $1.2 million in multiple installments."
The kids reportedly had no idea any of this was happening.
While youth soccer has its "pay to play" problem, in this instance, it's "pay to not play."
I came across this interesting soccer referee article that discusses the importance of good communication between the Referee and the Assistant Referee (what we old timers used to call linesman).
The Referee – Assistant Referee relationship is an interesting, and important, one. Youth coaches generally recognize and appreciate early on when a referee and his two assistants seem to get along as the trio prepares for the game; from their informal chat during pre-game stretching to the last-minute instructions the Referee gives his assistant just before kick-off.
I've always appreciated when, during an important stoppage of play, the referee sprints to his assistant and, facing the field and the players the entire time, has a conversation with his assistant to get his or her viewpoint. Ultimately, it's the Referee's decision, and regardless if I was happy with the final call, I always felt confident the correct one was made. Another article worth your time.
College Recruiting Commitment Tracker