Games & Thrones: ECNL vs. Girls DA cold war rages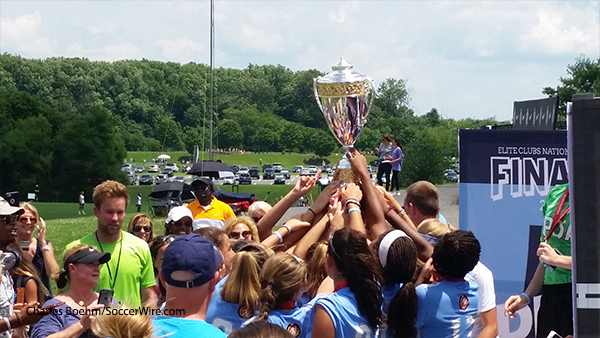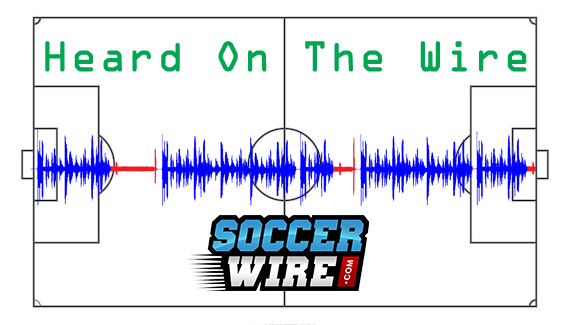 A battle is quietly unfolding under the surface in the highest echelons of youth soccer in the United States.
Two rival leagues, one established and the other a brash new startup, find themselves faced off in a battle of hearts and minds – and therefore wallets.
It's not quite open warfare yet. But the widespread assumption of that looming outcome being more or less inevitable has both sides scrambling for position, gobbling up territory and other assets like the soon-to-be-former Allies racing across Nazi Germany in the dying days of World War II.
The U.S. Soccer Federation resolved to move forward with its Girls Development Academy project more than a year ago, a landmark decision that left the Elite Clubs National League out in the cold and concerned for its long-term survival. The fed officially announced the GDA program on Feb. 23, 2016 and we are now less than eight months away from the league's inaugural day of match play, expected sometime in September.
+READ: U.S. Soccer releases FAQs list, timeline for Girls DA
The past year has seen an increasingly frenetic series of maneuvers on both sides as the federation-sponsored Girls DA gears up to assume what it considers its inevitable place atop the dogpile that is competitive girls youth soccer – the spot currently occupied by the ECNL.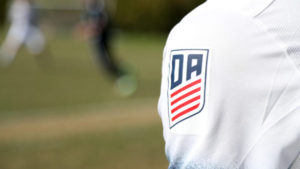 U.S. Soccer unveiled the new league's founding member clubs in multiple waves of splashy press releases over the course of 2016, seemingly intended – whether consciously or not – to shock and awe those paying any attention to the youth landscape.
As one insider told SoccerWire.com at the time: "This is the federation we're talking about. They don't lose."
Most of the biggest and best-known clubs in elite youth soccer were on the Girls DA list, along with offerings from nearly every member team in the National Women's Soccer League. U.S. Soccer's hefty organizational weight was firmly behind it, along with millions of federation dollars all set to be dumped into the new project. The message was clear: This will be the best girls soccer competition in the country – if not in year one, then definitely within a few years.
This collection of the best players, coaches and clubs in the United States would naturally draw the most college and national-team scouts to its events. The fed's financial clout would make it cheaper for participants than the ECNL's pay-to-play-dependent model. Perhaps the most important conclusion was thus so obvious it was barely vocalized explicitly, at least at first: The Girls DA would be the primary source of call-ups to most U.S. youth national teams.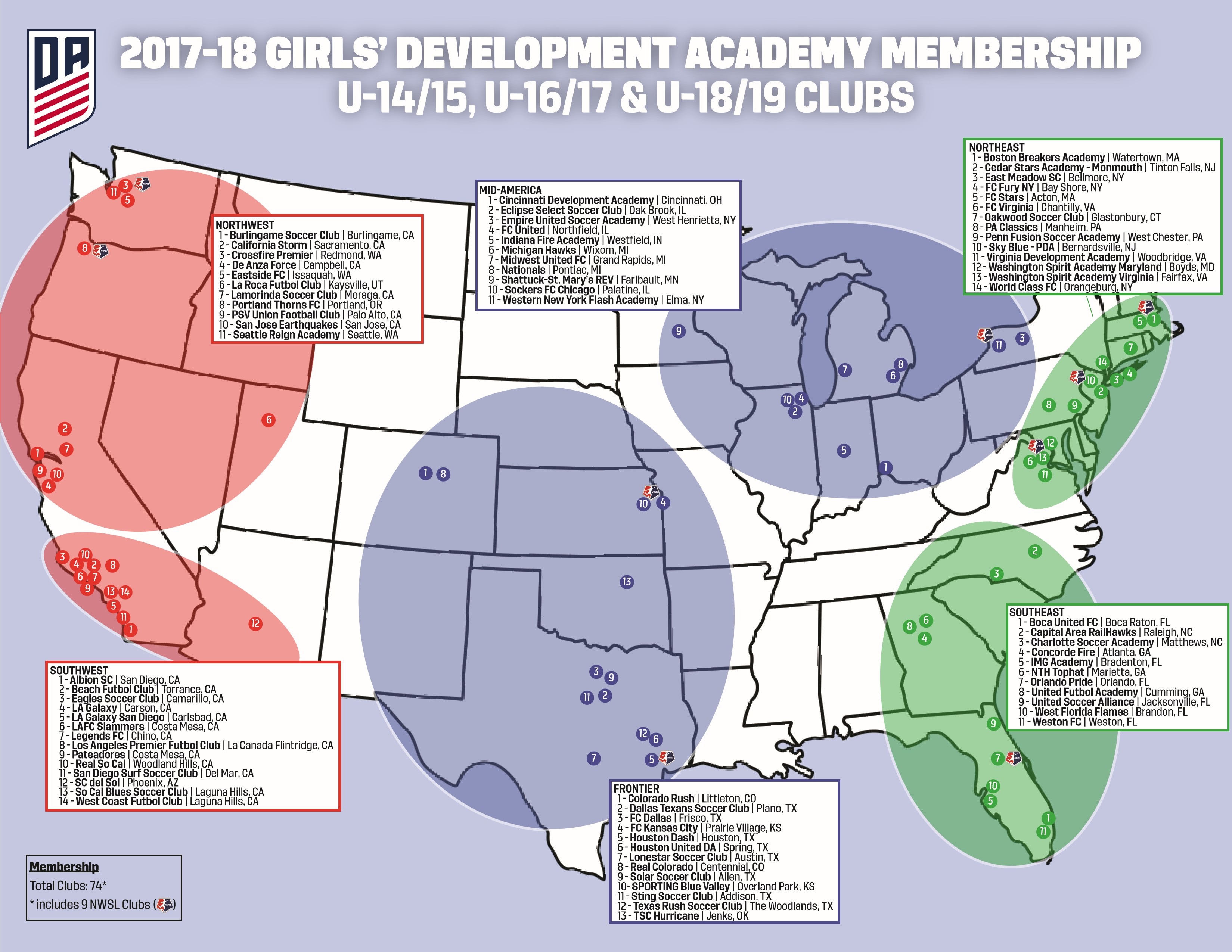 Disgruntled coaches, clubs or parents can take their ball and start their own league, after all, but there's no alternatives to the federation. That's how FIFA designed it.
The ECNL had a head start, but the federation's new project would sooner or later ramp up to speed, it appeared, and cruise into a dominant position just like the boys' Development Academy did within a few years of its launch in 2007.
All that may well unfold once the first ball is kicked in Girls Development Academy play this fall. Since then, however, a few holes have appeared in that aura of inevitability.
A dozen or so prominent youth clubs have reconsidered their membership in the Girls DA in dribs and drabs over the past few months, writing off the $5,000 deposit required to apply for the new league and focusing on ECNL – whose leaders, of course, have been lobbying them assiduously to do exactly that.
+READ: Growing list of youth clubs reconsider, decline Girls DA membership
Why jump off the Girls DA train before it's even left the station? There are numerous factors in these decisions, but several of those we've spoken with have pointed to the federation's muddled messaging and top-down mindset on simple basics like high-school soccer participation and age groups, for example.
A couple of years ago USSF issued its controversial and costly nationwide mandate to switch to birth-year age grouping, instead of the school-year framework used for decades. This change, intended to help federation talent identification and reduce "relative age effect," broke up thousands of existing youth teams, was hugely unpopular among many parents and enormously labor-intensive for leagues and clubs.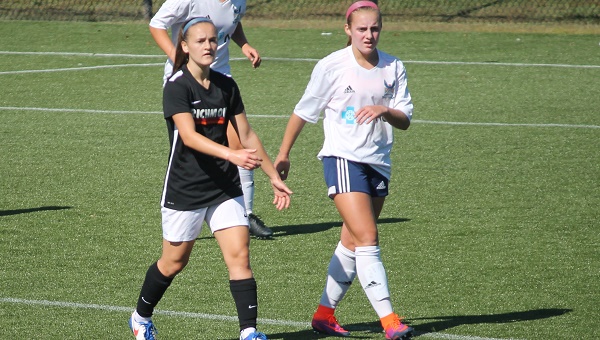 Imagine the dismay at many big clubs, then, when they signed up for the Girls DA and were more or less told that they would probably have to blow up their teams again when entering this new league, because it would be based on the boys' DA's multiple-age group model (Under-15/16, U-17/18 etc.) even as the boys' DA itself was moving away from that structure.
The federation's left hand did not seem to know or care what the right hand had already done, and how the "new plans" would interact with the "old plans." To further muddy the waters, clubs already in the ECNL system of single-year age groups (U-14, U-15, U-16, U-17 and so on) were staring at the prospect of having to shuffle six existing teams down to four under the Girls DA format.
+READ: Election blues: The youth soccer war drawing parallels to Trump-Clinton
This means that an entire team's worth (or more) of players would lose their places, and in turn their club would lose the fees and dues they were paying – or face the unenviable prospect of trying to justify the same cost for a different, likely lower-grade competition.
Even the few superclubs big enough to attempt membership in both leagues would have to rejigger their teams dramatically, and find a new crop of players to fill the slots of as many as 10 teams, all of them advertised to one degree or another as "elite" and "national" competitors. All this is just one factor among many as the ECNL and Girls DA scramble for allies and critical mass ahead of the open competition that will ensue this fall.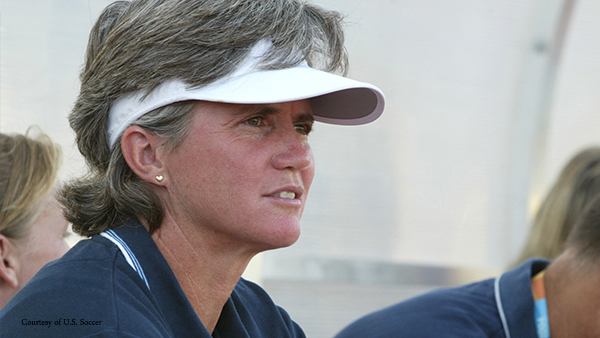 If you're not immersed in the travel soccer scene, this might all sound like a bunch of the proverbial "inside baseball." Suffice to say that the federation's sales pitch looked more flawed as more details came out – and the USSF has done itself no favors with its lack of a clear, charismatic point person for the Girls DA to date.
April Heinrichs is the fed's technical director for the girls side, and has generally been the public face of the Girls DA: doing media availabilities, being quoted in press releases and so forth. Yet multiple sources tell SoccerWire that she's had little to no involvement in the actual nuts and bolts of getting the new league off the ground.
Apparently Jared Micklos, director of the boys' DA, is the one running things, with a major helping hand from Ryan Mooney, USSF's director of sport development. And more than one source has made it clear that this is actually a relief to many. For whatever reason, Heinrichs is simply not seen as a trusted and knowledgeable leader by many at the grassroots level, who perceive the federation's Chicago headquarters at Soccer House as an ivory-tower environment far removed from the daily stresses and strains on youth soccer's front lines.
+READ: About face? Heinrichs says Girls DA will allow high-school play
I'm told that the federation had intended to hire a full-time Girls DA chief by now, someone able to both inspire members and chart the league's course, much like Sarah Kate Noftsinger did for ECNL for several years before departing for Atlanta United FC in late 2015.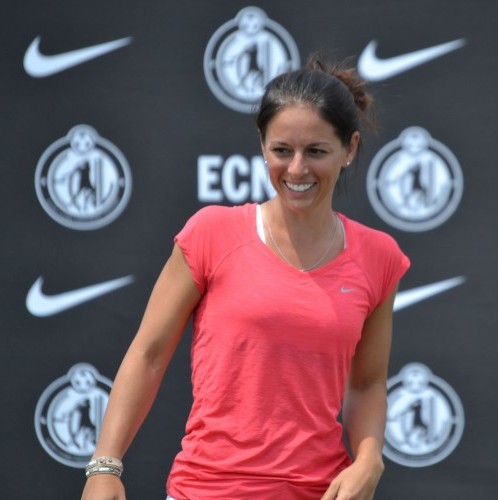 The preference was to select a woman for this role, for several reasons, and a first-choice candidate was identified last year only for things to fall through for reasons that are unclear at present. Now the fed is back on the hunt, with the clock ticking loudly and some Girls DA member clubs growing restive.
It's not as if ECNL has been blameless during this time. Rumors abound of member clubs being confronted with "us or them" ultimatums in an attempt to limit the losses to the Girls DA, and the uneven levels of play across the ECNL's regions remains a problem for a league eager to trumpet its place as the premier "platform" for the nation's best players. When Girls DA clubs finally have a cohesive product to present to kids and their parents come summer – especially if it costs markedly less than the comparable ECNL experience – things could get tricky for the more established league in a hurry.
But the league-to-league competition that begins in the fall looks likely to be a lot more balanced now than it did a few months ago. And with the Girls Development Academy looking vulnerable in several major markets at present – Texas and the Southwest in particular – it's far from a sure thing that the best players will flock to the federation's offering across the board. Which could quickly put youth national team coaches in an awkward position: Pick the best players in the country, or only the best players in the Girls DA?
Competition can be a very good thing for all parties involved. But it's anyone's guess as to just what the ECNL- Girls DA race will look like in a few months' time, much less years down the line.
College Recruiting Commitment Tracker