Dure: A Recreational Soccer Manifesto

Every soccer player starts as a recreational player. It might be a neighborhood pickup game. It might be an organized league for Under-5s, U-12s or even over-30s.
The vast majority of players (and surely 100 percent of those who take up the game past age 30) will not play professionally or in college. But some will. And the others will be future coaches, parents and fans. Those are all important roles, unless you think professional soccer can exist without people paying to watch it.
So recreational leagues are important. And complicated. They need to accommodate everyone from future pros to children with special needs. They need to be fun for everyone, yet serious enough to offer a developmental pathway for everyone from obvious 7-year-old superstars to late bloomers.
How do we do that?
Fluid tiers. Today, too many clubs put up hard barriers between "travel" and "rec." Or "TOPSoccer" (for special needs) and "rec."
+READ: Dure: No full-time travel before age 12? Momentum is growing
Tiers are helpful to an extent. Anyone who's ever sat through a game with an 18-1 final score can see the benefit in trying to provide more even matchups. Advanced players benefit from playing other advanced players, and so on.
But today's typical tiers are both too rigid and too broad. "Travel" can mean anything — the top 12 players out of 300 in one age group in a big club, a random assortment of kids who just really wanted to play, a B or C team in a big club with ambitious parents pushing indifferent kids onto the field, etc. The only thing that unites most "travel" players is that they never, ever play with "rec" players.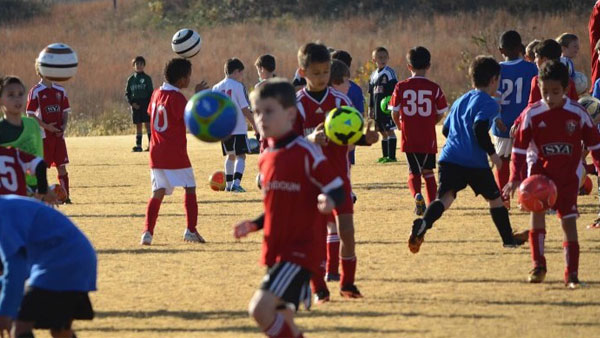 A few clubs and leagues offer exceptions. Some suburban Maryland clubs offer a "RecPlus" option in between traditional rec and travel leagues. Northern Virginia's Arlington Soccer Association takes advantage of its large size to have a Developmental Program between rec and travel.
The best example of fluidity is in the ODSL, a Virginia travel league that lets clubs call up rec players for travel games, so players aren't locked into one category for a season, much less a whole year. Unfortunately, the ODSL has fewer teams than in past years, a side effect of the race to form "elite leagues" from which clubs are terrified of being left out.
Free play (alternate: Mixup Day). European academies such as Ajax encourage — perhaps even require — their youngest charges to go back to the neighborhoods and play freely with their neighbors.
Developmentally, this is terrific. Players can get different perspectives. At Ajax, a player might have a limited role. In his neighborhood, he might be a star who tries to lead his team of less-advanced players. And those less-advanced players get a chance to play alongside those who are getting excellent training, spreading the impact of good coaching.
If players aren't playing in their neighborhoods, you can try to organize "free play" days. Have signups so you can figure out how much field space you'll need.
If that's not practical, have the occasional "mixup" festival. Let your travel stars play with their classmates. Bust up that rec-league juggernaut a coach assembled by insisting that the three top players in their age group had to carpool together, even though they live on opposite sides of town. Give players a different experience for one game or one weekend. Your "elite" players won't be scarred for life by playing one game in which their teammates aren't as awesome as they are.
This is hardly New Age thinking. My first youth sports exposure was at the Athens (Georgia) YMCA, which was old-school in every way. Once every football season, they had "exhibition" games, giving a lineman like me a chance to play quarterback with different teammates.
Those experiences help players see the game from different perspectives. And they're FUN. Which might help you retain some players who would otherwise get burned out doing nothing but the same old "rec" or "travel" grind.
Interclub tournaments for all. One of the most nonsensical things ever uttered by a youth coach was from a guy with his chest puffed out, insisting that anyone who wears his club's official jersey has to "earn" it.
Coach, these kids are 9. The ones who "earn" it are the ones who are early bloomers athletically. Then you're telling your late bloomers they're not good enough to dress like other kids. You don't have to give everyone a trophy, but why make it more difficult to wear a "Local FC" shirt than it is to wear a Barcelona shirt?
Give everyone a chance to represent the club. Rec-league All-Star tournaments are fine, but why not expand the idea to let more teams enter in more tiers of competition? Today, we often see this only in indoor-season leagues in which motivated rec players get together and play, giving players both the different perspective (and fun) of free play with the added bonus of playing teams from other clubs.
At older ages, have pure "rec" play. So your child has decided she's not going to be a "serious" soccer player. She's not on the high school team, and she doesn't want to commit to the burden of a "travel" program. Other activities — maybe another sport, maybe band, maybe robotics — have taken priority.
That's OK. If every high schooler devoted all of her time to soccer, the band and the softball team would suffer.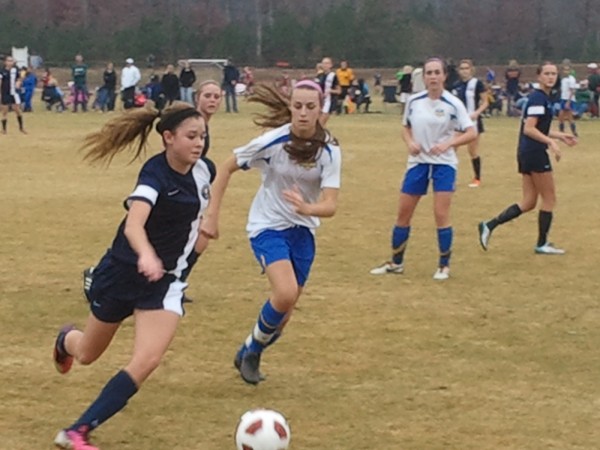 So you sign her up for your club's "rec" program, only to find she's expected to practice twice a week. And maybe travel a bit. Compare that to a college intramural league or an adult "rec" league. Practice? Hey, we're just trying to make sure we have enough players for the games. But we have fun.
Or compare that to a curling club. Experienced player looking for a league? Yeah, we've got that. Newbie who'd like to come in and learn alongside others? We've got that, too. (That club, incidentally, has sent some promising young players to USA Curling's High Performance program.)
So ideally, your club would be like a curling club, offering a buffet of choices for "rec" players — and for "travel" players. Free play days — sometimes for your existing players, sometimes an "open house" to let players come out and play without committing for a season. Leagues of varying commitment and skill levels.
If you prefer to think of things from a business perspective, fine. You're building your brand. You're making your club a one-stop shop for soccer players of all levels, and everyone in your community feels invested in it. Maybe one day, people will even come out to see your top travel teams play, so kids don't have to wait for high school soccer to play in front of someone other than parents.
And you'll have the good feeling of knowing you're growing the game and making a difference for kids.
—
Beau Dure is a longtime sports writer in Northern Virginia who has written three books on soccer: Long-Range Goals (a history of Major League Soccer), Enduring Spirit (a chronicle of the Washington Spirit's first season) and Single-Digit Soccer (a guide and call to action for youth soccer).
College Recruiting Commitment Tracker