Financial aid for players adds to winning culture at FC Dallas Youth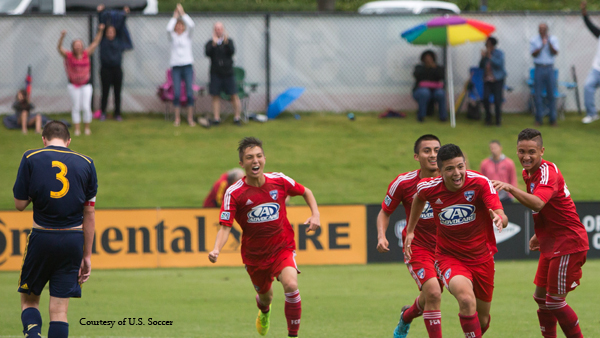 There is always a cost with playing soccer in the United States. Whether it is shoes, shin guards, gas, or registration fees, the game has increasingly more expensive for players and families to take part in.
Among the growing number of clubs nationwide trying to buck that trend is FC Dallas Youth, which has historically shown a willingness to help players cover the cost of being a part of its program. As the club continues to gain more attention for its success on the pitch, its efforts off of the pitch have quietly been one of the driving forces behind the growth of the empire.
Dating back to the founding of its youth club in 2005, and the U.S. Soccer Development Academy program in 2008, FC Dallas has consistently shown prowess in developing young talent. In just a limited amount of time, the club has racked up four Development Academy national titles, two at the U-15/16 level and two at the U-17/18 level. This past season, FC Dallas teams won both of the USSDA's coveted championships.
+READ: look at Rush Soccer's meteoric rise into a youth soccer empire
FC Dallas has also gone on to sign 15 Major League Soccer Homegrown Players, which is the most in the league, and well over 40 Academy players have received NCAA Division I men's soccer scholarships. Additionally, more than 30 total FC Dallas Academy players have appeared with the youth national teams of the United States, Canada or Mexico.
On the girls' side, FC Dallas Youth teams have had increasingly impressive performances in US Youth Soccer state, regional and national competitions, while the club has also emerged as one of the ECNL's top programs. Two FC Dallas ECNL players — Reyna Reyes (MEX) and Taryn Torres (USA) — will represent their countries at the upcoming FIFA U-17 Women's World Cup.
How has Dallas been so successful in such a competitive market?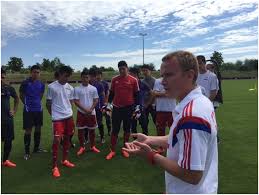 "The culture of youth soccer here in Dallas has helped us immensely," said Chris Hayden, Vice President of FC Dallas Youth. "There have been a large number of teams that have had success at the domestic level dating back 20-30 years, so we already had a competitive structure in place prior to getting involved in youth soccer. Playing soccer year-round here also helps, as does the continued upgrade of facilities. We have a world-class facility here at the [Toyota Park] soccer complex and stadium.
"Our owners, the Hunts, have also been big believers in the youth pathway. Getting involved in youth soccer was a bit of a risk and they took it, several years before the MLS mandate," Hayden added. "We were already ahead of the game before a lot of teams and had a good structure to start developing young players so that when we did form an academy we probably had a jump on some of our peers, in terms of talent and quality of teams. It also helps that pretty much all of our professional staff that we have worked in youth soccer in our youth club at one point."
The club's forward thinking also applies to helping players and families coming from economic hardships. At a time when club registration and tournament fees are largely skyrocketing, FC Dallas has taken a uniquely inclusive approach, tailoring financial aid packages for families with varying levels of need.
+DURE: A Recreational Soccer Manifesto
For the Academy program in particular, which is fully funded by the MLS club, financial aid has played a significant role in FC Dallas' ascent to the top of the USSDA, as the program can truly reflect the talent-laded Dallas soccer community.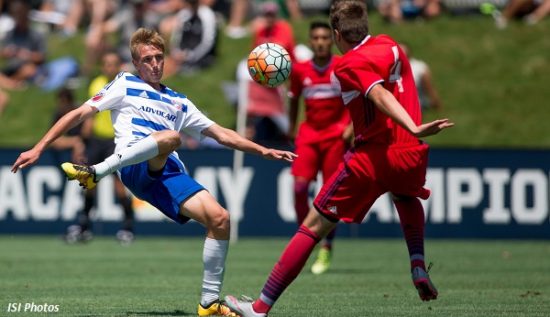 FC Dallas Youth, which operates on a different budget from FC Dallas' MLS side and the Development Academy, offers financial assistance as well. At the youth club level, players and parents are able to notify their respective coaches that they would like to be considered for a scholarship. The club then uses a vetting process, considering a variety of factors while distributing aid across its many teams and age groups.
Teams have to consider local league rules on offering need-based scholarships. In addition, the club offers unique fundraising opportunities for local sides at Toyota Park. Parents can work concessions at matches and a certain percentage of sales will go toward their team to help pay for registration dues, uniforms, and equipment.
"We have some flexibility to help families in need both at the club [Development Academy] and the team level," said Hayden. "Our team is pay-for-play for all of our regular teams and those teams are based on a budgeted number of players which is approaching the roster size. We also have coaches that coach here for less money because they want to help the players, and the club also helps those players that demonstrate a need for some level of financial aid."
The use of financial aid as a method of helping families has increased in recent years.
"We had 46 selections in 2005 and today we have 191, and the club has grown more than 400 percent in the last 11 years," said Hayden. "We have always helped kids in need but because the club is growing and we have a lot more teams and a lot more kids and they are receiving some sort of help. The pay-to-play model has been in existence for a long time, but we are always looking for ways to help kids who want to play with one of our clubs."
Beyond just youth soccer, FCD is keenly invested in providing more opportunities for their players to get to college.
"We really want to continue to strengthen the pathway into collegiate soccer. We are one of the few teams in the country to have a full-time college director, with a full-time calendar for showcasing our players to colleges, and to offer services to help parents and kids in making their decision. We are also discussing a full-time residency program."
By taking a forward-thinking approach in assisting players with financial hardships, FC Dallas is not only improving its reach within the local community, but also bucking a norm of American youth soccer. Giving players an opportunity that they might not normally get due to the high costs associated with the beautiful game can only help the club attract new players, and strengthen their relationship with the greater Dallas/Ft. Worth community.
College Recruiting Commitment Tracker