College coaches weary of recruiting at MLS academies as more young players go pro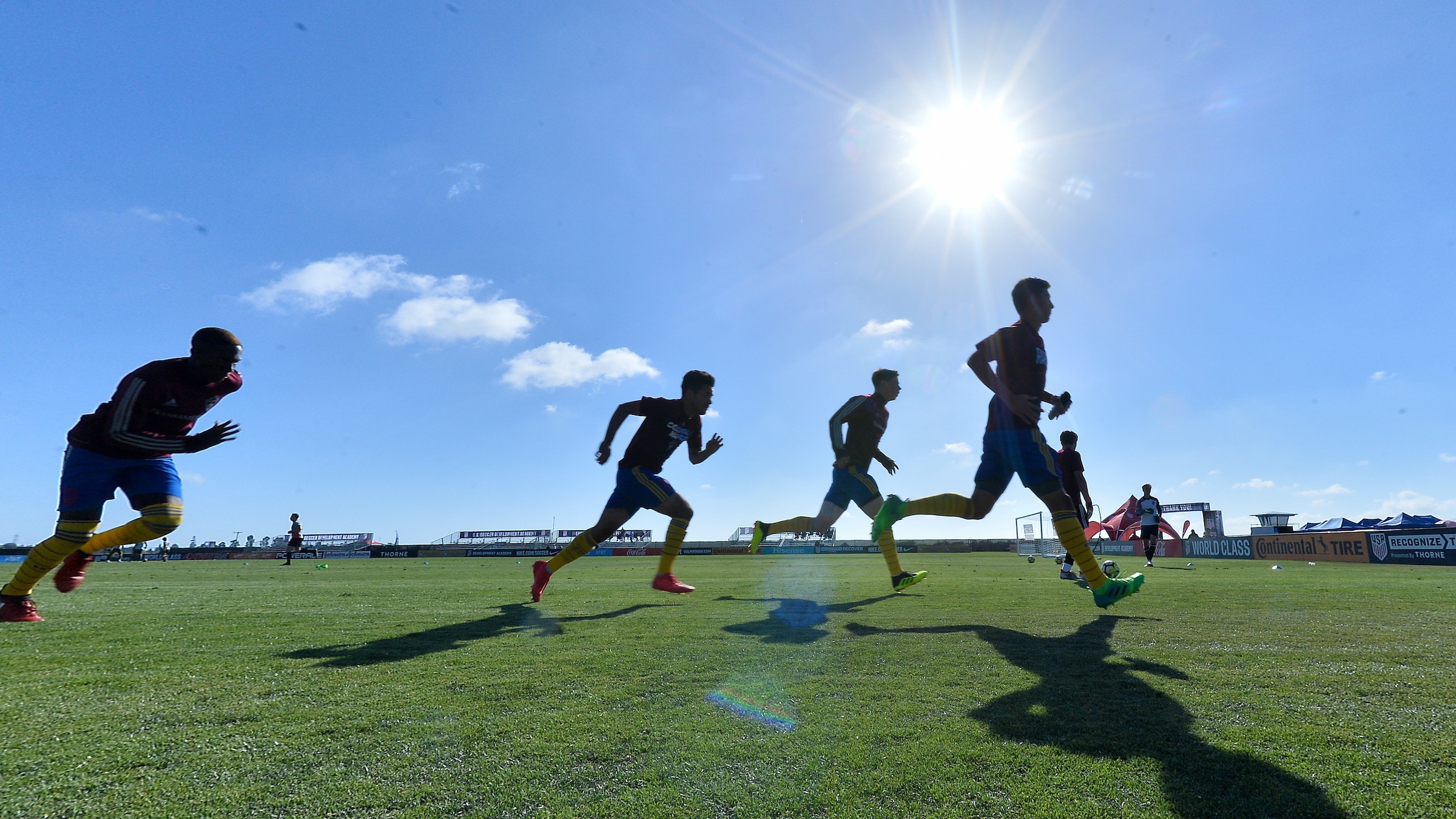 Listen to a detailed discussion of this topic on Episode 8 of The SoccerWire Podcast (presented by PlayerMaker).
As more high-end U.S. men's soccer prospects earn professional opportunities at younger ages, college coaches are adjusting their recruiting strategies accordingly.
While some NCAA coaches will continue to pursue the most coveted blue chip prospects – accepting the inherent risk that some of those players will leave college early or never make it to campus at all – other college programs are opting to only recruit players who fully plan to play all four years.
In a global sport where virtually all of the world's best players commit their professional lives to the game long before their 18th birthday, it's no secret that the No. 1 priority for most boys with lofty ambitions is to land a roster spot in the academy of a professional club. In the United States, many of the top landing spots are with MLS academies, where Homegrown contracts and offers from other pro clubs, both foreign and domestic, are becoming increasingly common.
It's undeniable in the big picture that there is an overall trend of more top U.S. players opting to depart college early, or skip the NCAA level altogether. At this point, the debate is no longer about whether this trend is occurring. The question is to what degree is it occurring, and what does it mean for the relative quality of men's college soccer in the long-term?
Short-term effects of this trend are already manifesting as some college coaches, even from highly-regarded Division I programs, are opting to shy away from actively recruiting MLS academy players. Since time on the recruiting trail is limited, those coaches are instead setting their sights on non-MLS academy products who they see as more likely to invest all four years with their program.
As a result, MLS academy players who want to play four years of NCAA soccer are being encouraged to be proactive in the recruiting process, letting college coaches know their intentions. D.C. United Academy coach and recruiting coordinator Nate Kish spoke about the issue on Episode 7 of The SoccerWire Podcast, stating that the onus of communication is shifting in many cases, with MLS academy players and staff contacting college coaches to express interest in their programs. In years past, college coaches were more likely to bang down the proverbial doors of MLS academies.
College soccer does not benefit from eligibility restrictions put in place by professional leagues like college basketball and football. Both the NBA and NFL require players to be a certain amount of time removed from high school in order to play, which essentially guarantees some return on investment for college coaches who are able to sign marquee prospects. Surefire top NBA draft picks play their mandatory one year of college basketball as a "one and done" at programs like Duke and Kentucky, giving their teams a chance at an NCAA title before moving on to the pro level.
A similar rule is almost completely out of the question for MLS, where the league and its clubs are already in the midst of a global battle to retain young U.S. talent. Imposing such regulations against itself would be unthinkable for a variety of reasons, in an era where the league is already re-structuring its College Draft process, and clubs are signing Homegrown players at younger ages than ever before.
With more professional opportunities arising both domestically and abroad for those at the top of the U.S. player development pyramid, what does that mean for the next crop of youth soccer talent?
Will the rising tide lift all boats, opening up more iron-sharpening competition for NCAA Division I scholarships and roster spots among the next tier of players? Or will men's college soccer see continued contraction in the years to come, with the total number of Division I programs dropping below the 200-mark?
On Episode 8 of The SoccerWire Podcast, host Marc Serber, featured contributor Charles Boehm and managing editor Quinn Casteel discussed these questions and more in detail. Click Here to listen to the full episode.
College Recruiting Commitment Tracker