Bradenton Residency is dead: What does it all mean?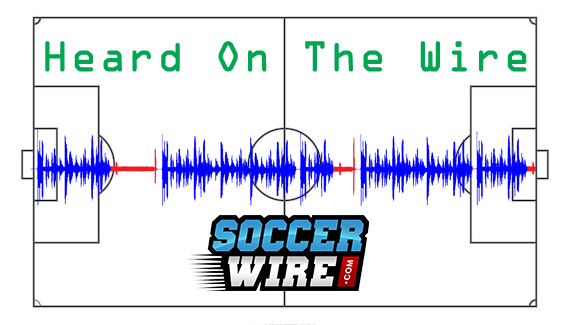 The U.S. Soccer Federation has planned for months to shut down its Bradenton Residency Program in Florida, and made the move official – somewhat abruptly – on Friday afternoon.
The current semester of the Under-17 Men's National Team's immersive (and isolated) training laboratory will be its last, with the Development Academy and other "advancements in youth player development [making] its existence no longer necessary," in the words of a Sunil Gulati quote included in the fed's press release.
That release, headlined "After Fulfilling its Mission, U.S. Soccer Residency Program Set to Complete Final Semester," would appear to be trumpeting the completion of a successful federation initiative – one that has involved 450 talented teenagers, millions of USSF dollars and nearly as many human-hours of time and effort over 18 years.
It seems like an historic achievement for a nation that has spent most of its modern history scrambling to catch up with the soccer world's leading producers of talent. Yet the fed rather curiously elected to officially announce the news at 4:30 pm ET in a fairly textbook example of the proverbial "Friday afternoon news dump."
It might be dangerous to read too much into this. But it's equally difficult not to glimpse at least a degree of fitting symbolism in it.
+READ: MLS vs. non-MLS: Can the Development Academy keep itself together?
Bradenton was a bold idea, and also the product of relative desperation as the federation surveyed the position of its men's program on the global scene in the run-up to the 1998 World Cup. Old-timers may remember the bright optimism that marked the United States' approach to France 98, and even more so the crushing disappointment and embarrassment that followed the Yanks' last-place finish.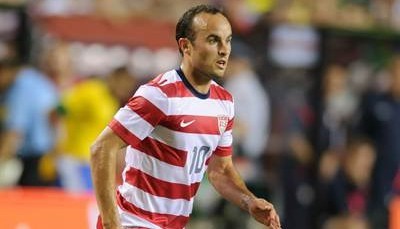 The residency idea was one of the main pillars of "Project 2010," the blueprint for a long-term climb to worldwide competitiveness written by Carlos Queiroz and used more or less as a U.S. Soccer mission statement for many years.
The U.S. did not win the 2010 World Cup, although the tournament did represent something of a breakthrough moment for the sport in this country. And while there is some validity to the federation's packaging of Bradenton's closure as a sign of success and growth, the residency program had also become more trouble than it was worth.
Bradenton was intended as something of a "moon shot," an attempt to make a Great Leap Forward while the maturation of American soccer culture at grassroots level was still ongoing. It worked right off the bat as a talented 1999 class led by Landon Donovan, DaMarcus Beasley and Kyle Beckerman came in fourth at that year's FIFA U-17 World Championship, but became a case study in diminishing returns for much of the ensuing two decades.
The fed reports that 33 of the program's 450 total alumni advanced to earn at least one U.S. Men's National Team appearance. That's a rate of 7 percent, which might compare well to the long-shot odds at most of the world's most renowned youth academies, but looks less impressive when considering that every Bradenton class was supposed to represent the best 20 or so 16-year-old players at that moment from a country of more than 300 million residents.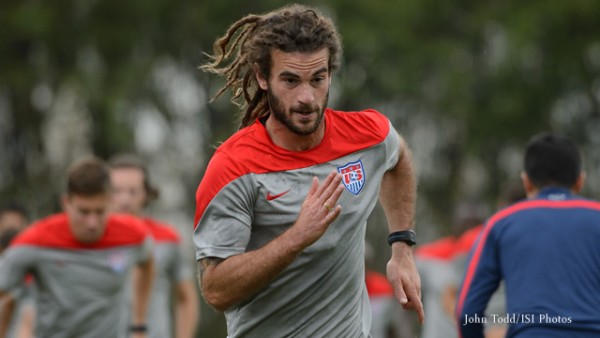 As the federation pointed out on Friday, the rise of professional academies enabled many top young players to get a roughly similar degree of training frequency, intensity and expertise in their home communities – and without subjecting themselves to a famously boring and even at times oppressive environment. That has already been the case for years, though, and for too long the fed remained reluctant – as usual – to devolve power to the local level.
As pro clubs increasingly came to regard their academy prospects as valuable investments (as is normal in the rest of the world), many chafed at the federation swooping in to insist that the top crop of youth internationals ship out for Southwest Florida instead of staying at home. Some doubted whether the fed's coaching was even truly up to snuff with what was on offer at club level.
There appears to have been substantial backroom politicking about this, with a few clubs – we're told this includes the LA Galaxy and Philadelphia Union, but strangely, apparently not FC Dallas – getting waivers that allowed them to keep their U-17 U.S. internationals at home without negative repercussions for the players in question.

As other MLS teams began to catch up to LA and the rest of the youth development pacesetters, this situation eventually grew unmanageable. The behavior of the players themselves might have threatened to become an even bigger headache for the fed, though.
Stories abound on both sides of this – of how little access Bradenton kids had to the outside world and normal trappings of teenagerhood, as well as how often they snuck out and got into various forms of trouble. Modern inventions like ride sharing and social-media apps made the latter part easier than before, though even members of that inaugural '99 class will share tales of their collective escape from the IMG facility as an act of both defiance and unity before they parted ways at the end of their time together.
It may take some doing to learn what factors – outside the party line of evolution and success, of course – influenced the federation's decision to close Bradenton. It will go down in history as an experiment that ran its course. But it's far from certain what other lessons the fed's decision-makers will take away from it.
College Recruiting Commitment Tracker