Boehm: US U-20 men lay an egg of historic proportions vs. Panama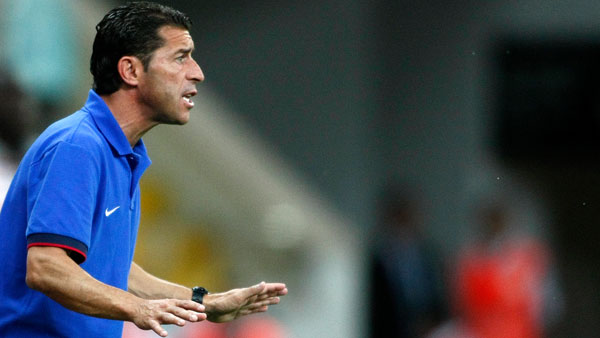 I try my best to be understanding and respectful when discussing youth players and teams, even at the international level. I recognize that at heart these protagonists are teenagers, imperfect young people who are investing heart and effort in a sport, no matter how important a particular game or event may be to them or those watching them.
But when a supposedly high-level team (and its coach), wearing their country's colors, flops as badly as the U.S. Under-20 Men's National Team did in their opening match of the CONCACAF World Cup qualifying tournament on Saturday, there's no avoiding some ugly postmortems.
Honestly one of the worst performances I've ever seen at any #usynt level.

— Travis Clark (@travismclark) February 18, 2017

Travis, an expert observer not known for hyperbole, is right. I've seen some grisly games in my decade-plus of covering American youth soccer. But that "performance" vs. Panama at Estadio Saprissa in San Jose, Costa Rica was an all-time low.
"Los Canaleros" were organized, committed and carried a hard, mean edge to them that deserves praise and yes, even emulation. That said, even a damning phrase like "toothless, sleepwalking 1-0 loss to a team that played more than two-thirds of the game with 10 men" hardly even does justice to the Yanquis' woefulness.
Head coach Tab Ramos is on his third cycle with the U-20 program. He's done all this before. He should know well what's required, and what lies in wait. Yet we're 90 minutes into this event and he's already racked up several head-scratching and potentially costly decisions:
After months of preparation and several training camps over the past few months, Ramos called in a haphazard-looking roster lacking balance and diversity of options
After weeks of evaluation time, including a full week on site in Costa Rica to acclimate, he rolled out a starting 11 that managed to be every bit as confusing and poorly-designed as the 20-man roster
When the U.S. caught a bad break on Panama's (seemingly slightly deflected) goal, scored by Leandro Avila, a player who currently plays at the U.S. junior-college level at Iowa Western, Ramos reacted with a mishmash of substitutes and formation shifts that had little tangible effect on his team's attacking dynamism or collective mindset.
United States 0 – 1 Panama Highlights | @fepafut @ussoccer #CU20CRC pic.twitter.com/xNWu6cInmA

— CONCACAF (@CONCACAF) February 18, 2017

Erik Palmer-Brown is a center back – possibly even an elite one, someday – who's clearly not comfortable as a holding mid. Sebastian Saucedo and Luca De La Torre appeared hesitant and lost in the engine room. Strikers Emmanuel Sabbi and Jeremy Ebobisse looked rusty and short on confidence or fluidity, which is not surprising given that neither has played a competitive match at club level for many months.
I keep seeing Ramos' name mentioned among potential replacements for Bruce Arena as the U.S. Men's National Team head coach after the 2018 cycle. On paper that makes some kind of sense, given his own playing resume and his integral involvement in so many aspects of the federation's programming.
But almost every time I watch one of Ramos' teams play a meaningful match – and I've seen plenty of those over the years – I struggle to match the product on the field with the general perception that he's this country's next big coach. He's consistently failed to show evidence of a clear philosophy or playing style, his teams rarely seize the initiative for long periods even against CONCACAF opposition and on his watch his players rarely meet, much less exceed baseline expectations.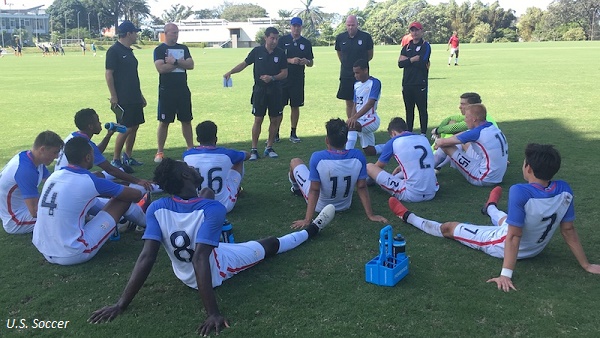 I'm not about to give his players an out here, however.
It's clear that this is not the most talented U-20 crop in the modern era, and Ramos was denied many of his first-choice selections because their clubs aren't required by FIFA regulations to release them for events like this. Yet the guys who made the trip to Costa Rica are more than capable of dispatching the opponent in front of them on Saturday.
And no matter how incoherent Ramos' formation and assignments may have been, the young Yanks' glaring absence of urgency and intensity represents a cardinal sin for a U.S. team of any era – a gross abdication of the "run fast, try hard" ethos that has been this country's basic starting point for a lifetime.
They still have time to right the ship. Two more group games await the US in the week ahead (against eminently beatable island nations Haiti and St. Kitts & Nevis) and hopefully for them, two or three more in the latter rounds after that. If they can rebound and qualify for the World Cup in South Korea, maybe we'll all forget about this one. But Saturday was right on par with the senior squad's shameful 4-0 whipping at Costa Rica in CONCACAF Hexagonal qualifying last November, the result that triggered Jurgen Klinsmann's firing.
It's nowhere near good enough, from the coach or his players. And we're long past the point where pointing that out is some sort of "hot take." What happened against Panama is the equivalent of a high-decibel fire alarm, and I truly have no idea if Ramos, his staff or his players are capable of extinguishing the flames.
College Recruiting Commitment Tracker