Boehm: US U-20s back on track, but more proof required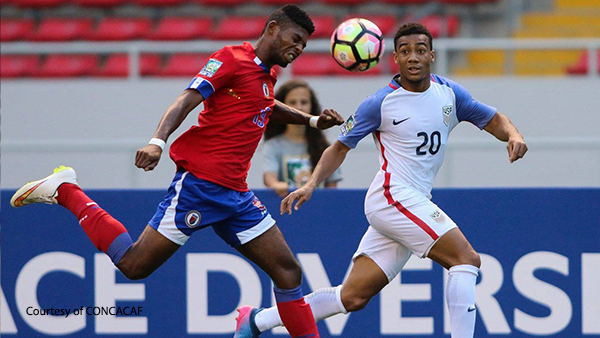 Results generally matter too much, too often in U.S. youth soccer. But there are undoubtedly moments when results do take a high priority alongside player development – in many cases, it's because they're having a direct effect on the developmental process – and World Cup qualifying events safely fall into that category.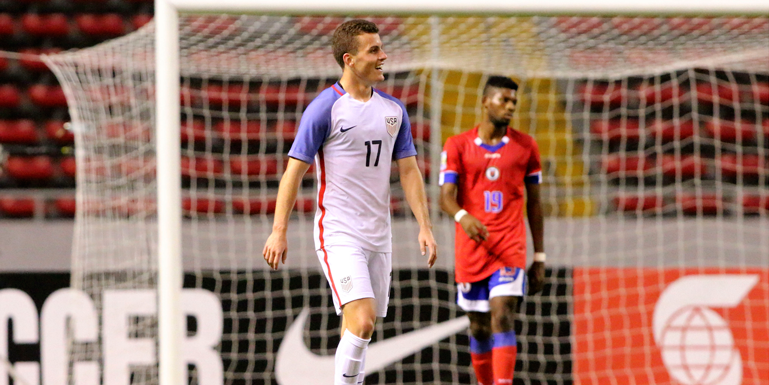 So in that light, all credit due to the U.S. Under-20 Men's National Team for beating Haiti 4-1 on Tuesday evening, an absolutely critical result gained by a very efficient exploitation of about 15 second-half minutes of legitimate dominance. They did what they had to do, and for that the team and coach Tab Ramos deserve praise.
Haiti opened the scoring in this game and the match was tied at halftime. One of the young Yanks' goals came from the penalty spot. But striker Brooks Lennon held his nerves and then some, bagging a hat trick that effectively books a spot in the second round of this tournament – and reminds many of us why the kid was so hyped as he rose from the Real Salt Lake academy in its Arizona heyday.
United States 4 – 1 Haiti Highlights | @ussoccer @FHFHaiti #CU20CRCRC pic.twitter.com/OcsgEjsCdb

— CONCACAF (@CONCACAF) February 22, 2017

The next step for the U.S. isn't actually that much easier than the first, however. It's not quite enough just to reach the six-team second round, from which four teams will qualify for FIFA's showcase in South Korea in May.
They'll probably need to win at least one more game to be assured of finishing in the top two of whichever three-team group they're dropped into in the next phase. And with Panama on course to win Group B thanks to their upset win over the U.S. on Saturday, the Yanks are more likely to face at least one very strong opponent in round two – quite possibly including Mexico.
A dominating win over the Cinderellas from St. Kitts & Nevis on Friday is expected, and important. But it might not even be enough to overcome the damage caused by that opening stumble. It goes to show how bad results in tournaments can hang around and cause collateral damage, typically on teams and players that allow their confidence or focus to take a knock.
To put it more succinctly: Tab & Co. will have to beat at least one good team to make it to the World Cup, and let's admit it, that's how it should be.
+READ: US U-20 men lay an egg of historic proportions vs. Panama
In that regard, sooner or later we'll find out more about how this U-20s group is wired. The unsightly loss to 10-man Panama gave many of us real doubts about their hunger and cohesion. But Tuesday provided some signs of short memories and resilient egos.
Lennon provided the sort of opportunistic menace and swaggering presence that is so crucial in top strikers – and so rare, it often seems, in this country. Danny Acosta is getting the hang of the left back spot. Center back Justen Glad continues to look like the closest thing the team has to a polished professional, probably because he's been racking up regular MLS minutes at Real Salt Lake.
Ramos needed to try something different and he did, benching Sebastian Saucedo and bringing on winger Jonathan Lewis for width and speed in a 4-3-3 look that was far from perfect, but a marked improvement on Saturday's jumbled mess. More and better is still required from Luca De La Torre and Jeremy Ebobisse, though.
Flash Zone Interviews: United States v Haiti | @ussoccer @FHFHaiti #CU20CRCRC pic.twitter.com/PcBKz9DUt9

— CONCACAF (@CONCACAF) February 22, 2017

Lewis (pictured at top), whose star has risen with dramatic speed as he shot from the South Florida youth scene to NCAA powers Akron and now to New York City FC as a Generation adidas member and high SuperDraft pick, rapidly rewarded his coach's faith. Flashing aggression and purpose, he earned the penalty kick that leveled the score and tilted the field in his direction for long periods, especially in transition.
It was a timely reminder that even a player with rough edges can make an impact at international level if deployed with clear role and intent. Now more of us can visualize the massive upside that seems to have drawn the keen eyes of Patrick Vieira and Claudio Reyna, though. Would this be an awkward time to point out that Lewis also holds both Jamaican and British passports?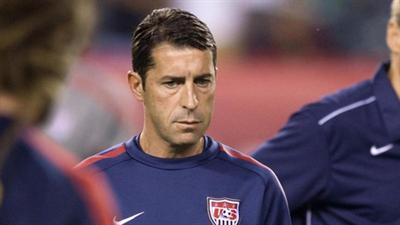 It's more unsettling to consider what lessons Ramos may have taken from the way this game unfolded. His team dominated the opening minutes and pushed Haiti so far back that the entire game was taking place in the islanders' half, only to be slashed open for the opening goal against the run of play.
Later the Yanks would score three of their goals in six ragged second-half minutes, exploiting a Haitian wobble to full effect. Will Tab – whose team doesn't appear particularly comfortable holding long stretches of possession – take that as a signal to become even more reactive?
At this point, it's probably pretty tempting to get pragmatic. The U.S. will be watching Wednesday's Group C action (El Salvador vs. Bermuda and Costa Rica vs. Trinidad & Tobago) with interest, because it could determine whether they're matched up with A) a Cinderella or B) a daunting date with the host nation in the next round. But scoreboard-watching is what happens when you lose full control of your fate.
Most U.S. fans would like to think that the U.S. should always aim to win regional events like this one. But finishing as one of the two group winners in the next phase and reaching the tournament final looks like a distant bonus at this point. Another uninspiring grind to qualification would hardly be the worst outcome. Nor would it ease the widespread concerns about our player and coaching development systems.
College Recruiting Commitment Tracker