Washington Rush raising the stakes in Girls Academy's Pacific Northwest Conference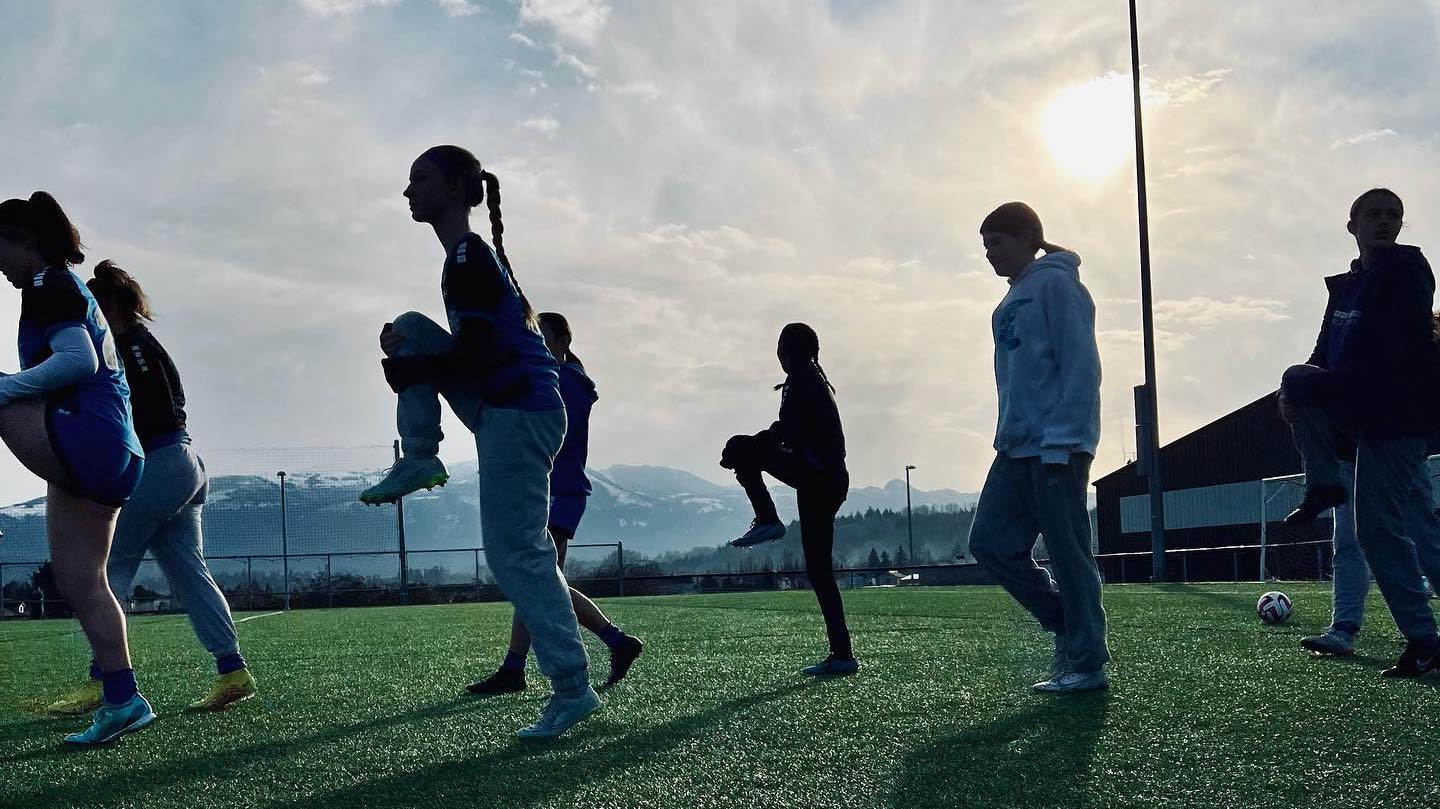 By Sean Maslin
SoccerWire Staff Writer
Getting your program accepted into one of the two preeminent girls' soccer leagues in the country is no easy feat. But when the opportunity does come, as it did for Washington Rush in joining the Girls Academy (GA) ahead of the 2023-2024 season, the payoff is well worth it.
"It seemed like a long process and anytime you go through an application there are waves of emotion as you're working through it with your staff," said Washington Rush Director of Soccer Sean Connors. "So when it finally culminates with an acceptance into something, it's really exciting and we were excited to share the news with our staff and our membership."
For Washington Rush, the acceptance into the Girls Academy marks the culmination of a lengthy string of success within their girls' program, including two US Club Soccer National Championships and multiple Regional and State Cup competitions.
The program was started in 2009 with multiple clubs in the North County area merging under the Rush banner. The Rush Soccer program is a nationally-run organization based out of Colorado that has clubs currently in 25 states across the U.S. and many more around the world.
"We've really enjoyed our time as part of the Rush program," Connors added. "It's a great place for our players to be a part of and certainly the connections that they're able to make throughout that Rush network are pretty fantastic."
Welcome to the GA, Washington Rush 🙌

We are thrilled to announce that @washingtonrush will be joining the Pacific Northwest Conference next season! pic.twitter.com/AKLjJnItdh

— Girls Academy (@GAcademyLeague) March 15, 2023
That community feel has led the club to becoming one of the top programs within a soccer hotbed in the Pacific Northwest.
"Washington's a huge soccer area and there have been a lot of teams that have a lot of success developing players and winning national titles," said Connors. "We're really fortunate with the people that are part of our membership. We have a really diverse grouped hard-working families who really value the time and energy of their players, their kids put forth on them. So we're fortunate to have a great community."
That effort and energy that players and their families have placed into their growth development via Washington have led to many of them competing at a higher level. Recent alumni include Dayana Diaz, who won the NCAA Division II Championship with Western Washington University this fall and captained the side, and Tara Shelton, who is a member of the Philippines National Team.
In terms of preparation for playing in the Girls Academy League, Connors believes that the club has an advantage playing in a highly competitive environment like the greater Seattle area has helped prepare the club for the road ahead.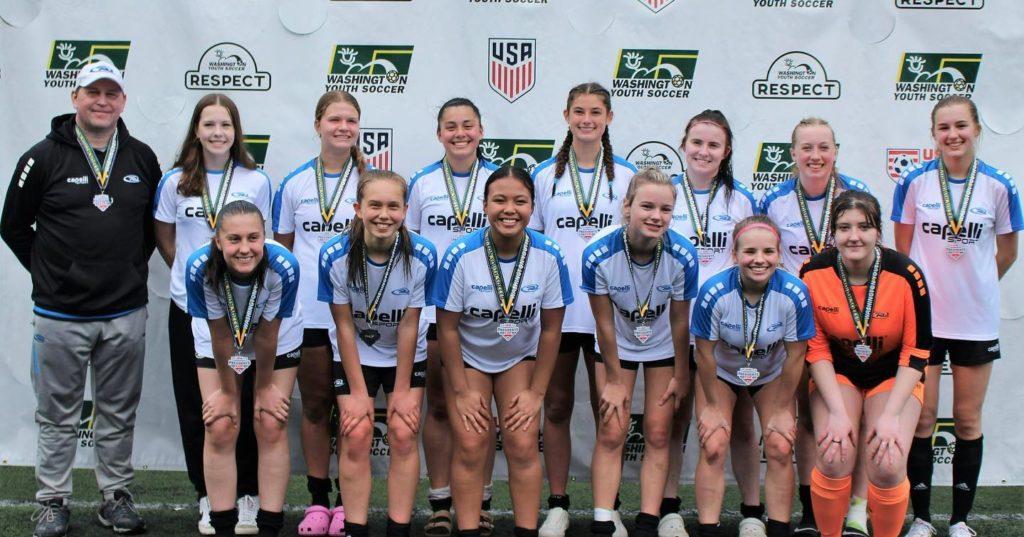 (Pictured Above: Washington Rush's 05 Select team finished as State Cup finalists in 2022)
"Washington is a fantastic state not just in terms of the talent and the level of competition, but also the level of coaching not just at our own club but neighboring clubs as well. I think that level is really high," Connors added. "Our entire technical staff is made up of [USSF National] 'A' licensed coaches. I think that's the norm for a lot of our Seattle-based clubs and that's really fortunate for us because I do think we have great competition around us and it's a situation where our development plans and our club-wide curriculum have to be dialed in."
While the club is still working through the next steps in getting ready for the GA, families are excited about playing at a higher level and the opportunities that it will present their players.
"People are excited for a new challenge but it's not lost on the fact that it's going to take continued education about the platform and the things that are going to be available to them and how it impacts our entire club," said Conners.