Pennsylvania club Keystone FC earns spot in Girls Academy after years of sustained success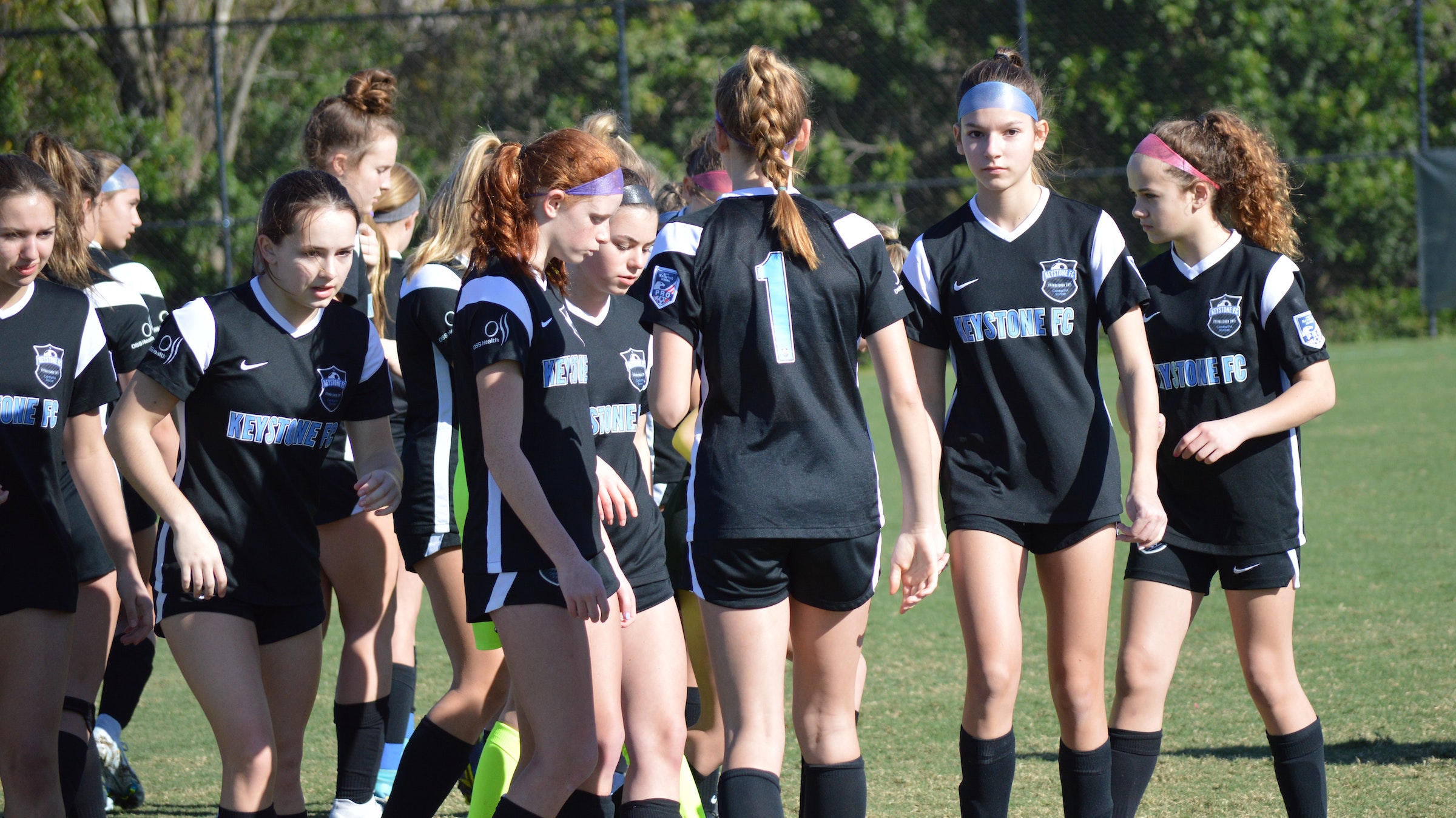 By Sean Maslin
SoccerWire Staff Writer
Hard work pays off. For Keystone FC, after years of building and developing their girls travel program into a highly-accomplished East Coast name, the news that they had been accepted into the Girls Academy was not just a moment of joy, but also relief.
"We were definitely excited to hear from the Girls Academy League about our acceptance," said Keystone FC Executive Director Sean Cochran. "We have been working on this for the couple of years so I think when the news finally came through there was a sense of excitement and also relief at the same time. To recognize that you know the work that we've been putting in over the last couple years has been recognized and has paid off."
For Keystone FC, getting accepted into the Girls Academy is another major milestone for a club ascending through Pennsylvania soccer, one of the most competitive states in club travel soccer. Located about 100 miles west of Philadelphia, the club was founded in 1980 as Mechanicsburg Soccer Club and was rebranded in 2016 to Keystone FC. Since then, the organization has steadily increased their community going from 180 players in 2014, to 1,500 players currently in the club.
They have also steadily risen through the ranks of not just Pennsylvania soccer, but US Youth Soccer as a whole. Keystone has won numerous Pennsylvania State Cups and consistently placed teams in the US Youth Soccer East Regionals as well as the National League. Last month at the USYS National League's Tampa Event, their 2009 Premier Team secured a spot in the 2023 USYS National Championships.
In recent tournaments and showcases, their Premier 10G (first place, U13 Platinum White) and Premier 06G (undefeated in U17 Platinum Black Division) each had strong showings at this year's Jefferson Cup.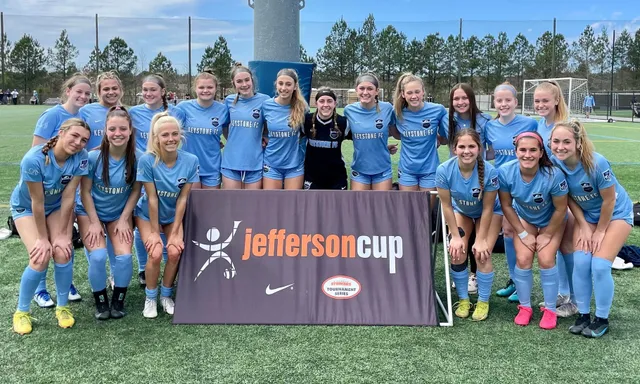 "Getting into the Girls Academy League has been an extensive process for the club for the last few years," said Cochran. "We make sure that our teams are playing against some of the top teams not just in the area but across the country and that our sides are participating in the top Showcases and tournaments that are available. We are also making sure that our coaching staff continue to work towards top-level coaching licenses and that we have a strong staff to support our players and parents' needs."
That process of support for Keystone doesn't just start at the older age groups, but is the centerpiece of the club's development plan across their age groups.
"For us, we always try to keep the focus on the player," said Cochran. "From the time they are 3-5 to the time that they graduate high school we want to make sure that we give them the best experience possible. Our coaches really care about our players and their growth and development. Communication is a really important piece of all that and we really try our best to be open and up front with our parents. People recognize that and I think they have said 'OK I want my player to be a part of that program because they are trying to do things differently than what happened 10-15 years ago."
The club's success has also led to many of their players committing at some of the top Division I, II, and III colleges in the country. A total of 92 Keystone players have gone on to play Division I, II, or Division III soccer since 2014. Recent alumni include Elena Hinkson (University of Pittsburgh), Avery Parks (St. Bonaventure), and Courtney Andruczk (University of California-Santa Barbara). Their class of 2023 college commitments include Jazmine Bennett, Maria Franjicic, and Molly Starner all of whom have committed to George Mason University and Alivia Colgan, who has committed to St. Joseph's University. From the Class of 2024, Alice So has verbally committed to Yale University.
'We have a pretty good track record getting players into Division I, II, and III schools which has really aided us in getting players to come to our program," said Cochran. "Our mission is to develop high-quality soccer players and we have had a lot of success through the years in getting our players to play at the next level."
For while many clubs might rest on their past success, Keystone continues to look forward and in particular to how the Girls Academy League can help further their goals and philosophy. The club will be conducting open houses for players and parents so that they can learn more about the Girls Academy League and how things might look ahead of the upcoming season. They will also be internally hosting additional coaching meetings weekly to ensure that their players are ready for the season ahead.
"We want to put our best foot forward as we enter the Girls Academy and we want to make sure that our players, parents, coaches, and staff are all on the same page," said Coachran.