Virginia Tech women's soccer introduces Lauren Gogal as latest incoming Hokie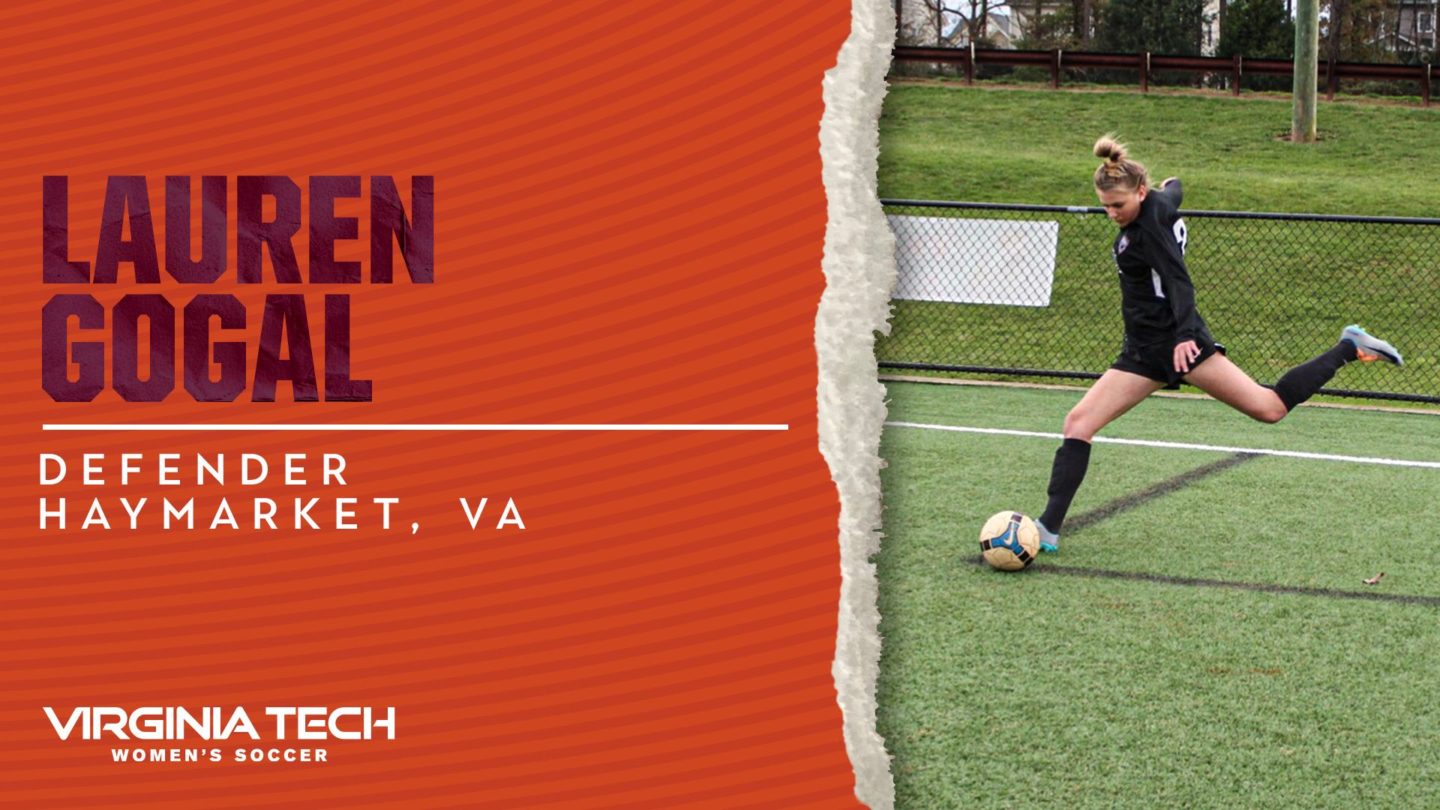 BLACKSBURG, VA – As it has been done now for several years, the Virginia Tech women's soccer program is introducing its signing class in a different way. Rather than announcing all of them and their accomplishments in one release, Tech highlights each new signee individually with her own release and a "Get to Know" Q&A.
This week, the Hokies introduced the seventh member of their recruiting class: Lauren Gogal, a 5-foot-10 defender from Haymarket, Virginia.
A versatile defender, Gogal is a dual-enrolled student at Northern Virginia Community College. She plans to major in Finance and minor in Nutrition and/or Sports Media and Analytics.
A four-year member of Virginia Development Academy (VDA), Gogal played center back and center midfielder for her club. Gogal, who has five siblings, is a team captain for VDA. She has recorded 12 goals in her time with VDA.
"Lauren is a defensive player who can attack," Tech head coach Chugger Adair pointed out. "She can play central or she can play wide. She's very good on the ball, has a great soccer IQ, and is someone who can come in and compete for a starting spot on our backline or in the midfield area. She's got a great head on her shoulders, a really balanced personality. She's committed and mature, and we're really looking for that impact on our team."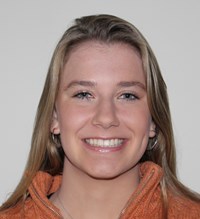 GET TO KNOW: Lauren Gogal
Position: Defender
Height: 5-foot-10
Hometown: Haymarket, Va.
High School: Homeschooled
Other Schools considered: George Mason, Old Dominion, The Citadel, VCU, George Washington, UAB.
Why did you choose Tech? I chose to attend Tech because I wanted to compete at the highest level possible and to be part of a program where everyday I would be challenged in training and in the classroom. Walking on the campus after visiting my brothers (they also attend Tech), I knew it was where I wanted to be. The inviting atmosphere, culture, and community draws me to the university.
What was your favorite thing about your visit? Unfortunately, due to Covid-19, I could not have an official visit. However, I have visited Tech many times before to visit my brothers, and I really enjoyed watching the football games, eating the AMAZING food, and experiencing what it is like to be a college student.
What do you like about the Tech soccer program? My favorite part about the Tech soccer program is the team's grit and determination to never give up. Having watched the games online, the score could be 4-0 or 0-4 and the team kept pushing to get another goal and get into every tackle. I never once saw the team allow the game to affect their work rate and effort. I also got to speak with a few Tech players before committing, and every player was very open and friendly and made me want to be a part of the program.
What are your soccer strengths? I never give up. I may be struggling in a 1v1 battle, but I will sacrifice myself for the team to recover and make a slide tackle to stop the player from beating me. I am willing to put in extra work to get better and to accept advice and learn from what coaches tell me. I also am decent at playing balls forward into the forwards feet or past them into space for them to run on to. I am good in the air on defending corners, and I have been chosen as a captain on my team for my leadership.
Who is your favorite pro player (why)? My favorite player is Lionel Messi. When I was young, I played up two years for a travel team, and I was always one of the smallest players. However, I looked up to Messi since he also was a smaller player, but continued to compete and fight to become one of the best players in the world. I am also left-footed, just like Messi and, when I was young, I use to always read books about him and dress up as him for Halloween. I used his determination to get better despite the challenges I faced.
What is your most memorable soccer moment (why)? My most memorable soccer moment was in my freshman year at the first DA Florida Showcase my team attended. Arriving at the fields, I immediately felt the professional atmosphere and seeing all of the coaches coming to see us play was an incredible feeling. I knew I wanted to continue to compete in my conference games so one day I could be recruited.
What do you think you will major in (why)? I am planning to major in Finance and minor in Nutrition and possibly Sports Media and Analytics. I have enjoyed math throughout all of high school, and I find Finance to be fascinating to learn how to properly manage money and invest. I also am interested in learning more about Nutrition, as it will help me to learn more about the importance of a healthy diet and use my knowledge to better educate other athletes.
What's one thing you'd want Tech fans to know about you? I am a huge Washington fan (even though my dad and oldest brother are big Dallas Cowboy fans) and love watching the Washington Football Team, Nationals and Capitals. I can also count to five in five different languages.
Previous GET TO KNOWS
Maddy Baucom
Emma Pelkowski
Allie Lewis
Sophie Maltese
Avery Tharrington
Lauren Hargrove