Virginia Tech women's soccer introduces incoming recruit Lauren Hargrove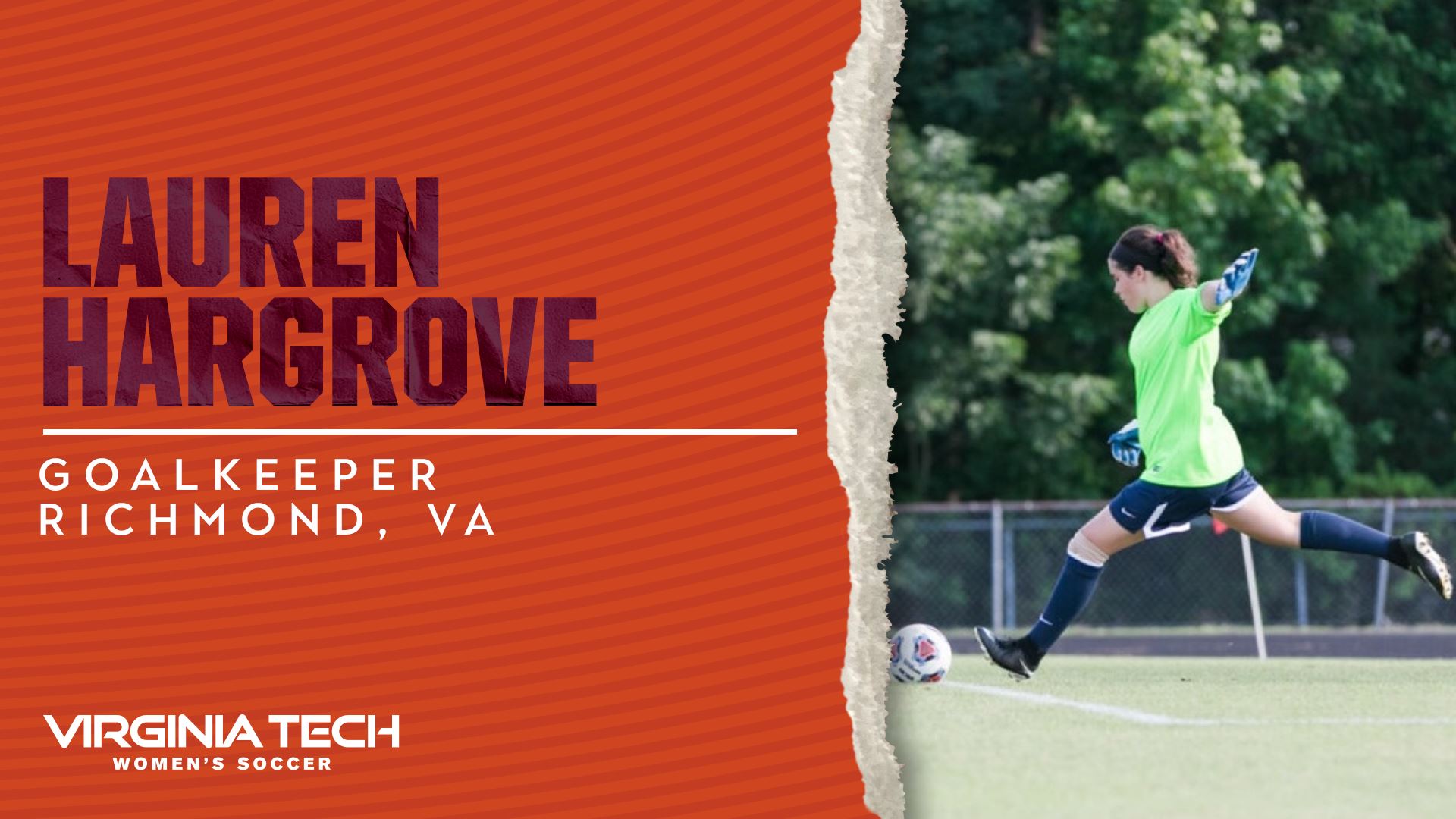 BLACKSBURG, VA – As it has been done now for several years, the Virginia Tech women's soccer program is introducing its signing class in a different way. Rather than announcing all of them and their accomplishments in one release, Tech highlights each new signee individually with her own release and a "Get to Know" Q&A.
This week, the Hokies introduced the sixth member of their recruiting class: Lauren Hargrove, a 5-foot-9 goalkeeper from Richmond, Virginia.
The lone goalkeeper of the class, Hargrove currently attends Douglas S. Freeman High School in Henrico, Va. She plans to major in Biomedical Engineering, Clinical Neuroscience or Biochemistry with the intent to become an engineer or apply to veterinary school.
A four-year member of Richmond United Soccer Club, Hargrove recorded 15 conference shutouts out of 20 matches during the 2019-20 season. She was part of the Olympic Development Program from 2015-17, getting the call up to the national pool team in 2016. Hargrove has also attended US Soccer Training Center events from 2015-2017.
Highly regarded by her fellow classmates at Douglas S. Freeman High School, Hargrove was named Vice President of her class as a sophomore and junior. She ranks third in her graduating class of 383 students for grade point average.
"Lauren is a very good goalkeeper," said Tech head coach Chugger Adair. "I think she's got a great presence and a great outgoing personality. She's not afraid to play out and distribute from the ground or from her hands. She's also a very good organizer, a very good shot-stopper and a very good goalkeeper. We expect her to have a very good future with us here at Virginia Tech."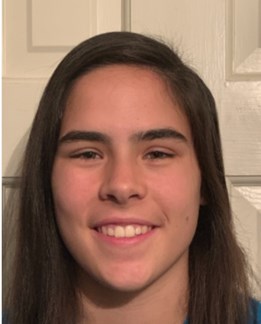 GET TO KNOW: Lauren Hargrove
Position: Goalkeeper
Height: 5-foot-9
Hometown: Richmond, Va.
High School: Douglas S. Freeman
Other Schools considered: Yale, American, Clemson
Why did you choose Tech? I chose Virginia Tech because it feels like home. Both my parents graduated from VT, so it's been in my world since I can remember. I love the campus and the atmosphere that Virginia Tech provides for the students. I also knew that I wanted to play in the ACC, so Virginia Tech's athletic reputation, combined with my love for the campus and community, made Virginia Tech feel like home from the start.
What was your favorite thing about your visit? My favorite thing about my visit was getting to go on the football field and experience pregame, as well as the exciting environment that comes with a Virginia Tech Football game.
What do you like about the Tech soccer program? I like the soccer program's competitive atmosphere and the coaching staff.
What are your soccer strengths? My soccer strengths include distribution, flighted balls and communication.
Who is your favorite pro player (why)? My favorite pro player is Manuel Neuer, not only because of his insane abilities to make saves, but more importantly, his tactical skills, game awareness, and leadership that make him one of, if not the best, goalkeepers in the world.
What is your most memorable soccer moment (why)? My most memorable soccer moment was when I saved two penalty kicks in an ECNL National Event game in Arizona in June of 2019 that secured the win for my team.
What do you think you will major in (why)? I think I will major in either Biomedical Engineering, Clinical Neuroscience, or Biochemistry, with the intent to either become an engineer or apply to Veterinary School.
What's one thing you'd want Tech fans to know about you? In addition to soccer, I love playing competitive basketball.
Previous GET TO KNOWS
Maddy Baucom
Emma Pelkowski
Allie Lewis
Sophie Maltese
Avery Tharrington