Virginia State Cup weekend wrap: Upsets, Cinderellas galore among U-16, U-17 girls
Three girls age groups are down to the final four survivors in the fall edition of the 2014 Virginia State Cup after a wild weekend of action all over the Commonwealth.
Here's a rundown of who advanced from the quarterfinals to make it within one step of the final.
Under-16 Girls
In U16 girls action, only two higher seeds came away victorious. No. 1 Loudoun 98 Red trounced No. 9 Beach FC 3-0, and No. 2 BRYC blanked No. 23 Richmond Strikers 6-0.
But the third and fourth seeds fell, as No. 4 Richmond Kickers were thumped by No. 5 Annandale United 5-1, while No. 3 VYS Thunder fell to No. 6 FASA Elite Impact 2-0.
FASA's game was a hectic one, one that appeared as if it could go either way for most of the game. The first half finished 0-0, with FASA goalkeeper Shannon McLaughlin putting on a show, but missed chances from the underdog kept the result unsettled for much of the match. FASA hit the post three times in the first half, but a fine finish from Katlyn Tritt in the second half gave the club the 1-0
lead. The result was iced five minutes from time on a Aubrie Jackson header, which she buried off a corner kick from outside the box.
"It was a really tough match. It was a back and forth match. Both teams had opportunities in the first half," FASA coach Michael Shenkle told SoccerWire.com.
"We knew we were in for a battle before we got into the match."
His squad is riding sky-high after the result. Last year, the team was eliminated in the second round of the state cup, but a focused, ambitious group has now proved able to make it to the final four.
"We have a great core group of girls. We are a solid team. That's what makes us special. They want to play at the highest level," Shenkle said.
After a fine season in Super Y, the determined group of girls set a goal of making it to the final four of the State Cup. On Sunday, the girls asked their coach if they could reset their goal.

They now want to make it to the state final.
"I said, 'Absolutely, ladies,'" Shenkle revealed.
Here's a look at the final four matchups:
No. 1 Loudoun 98 Red vs. No 5 Annandale United FC
No. 6 FASA Elite Impact 98 vs. No. 2 BRYC 98 Elite
U-17 Girls
No. 2 Beach FC, one of the favorites to take the U-17 state crown, was upset by No. 7 McLean 2-1. In other action, No. 1 PWSI beat No. 9 SOCA 2-0, No. 4 VSA Heat 97 West won 2-1 over No. 5 Arlington Rowdies and VYS Strikers Red, the No. 22 seed, upset No. 3 SYC Pride United 2-1.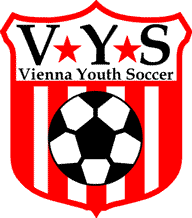 Semifinals
No. 1 PWSI vs. No. 4 VSA Heat 97 West
No. 22 VYS Strikers Red vs. No. 7 McLean 97
U-18 Girls
It was all chalk in the U-18 girls bracket as the first through fourth seeds all advanced. No. 1 VSA Heat beat No. 8 Loudoun 4-1, No. 2 FASA won 2-0 over No. 7 BRYC 96 Elite, No. 3 McLean 96 Girls Green beat No. 22 Stafford Revolution by a lopsided margin and No. 4 PWSI beat Beach FC 5-1.
Semifinals
No. 1 VSA Heat vs. No. 4 PWSI
No. 3 McLean 96 vs. No. 2 FASA Elite Impact
U-15 Girls
The U15 girls are now in the quarterfinal stages of the tournament. Here are the matchups scheduled to be played on Oct. 18.
No. 1 FC Virginia vs. No. 8 PWSI Courage 99 G Red
No. 5 Beach FC vs. No. 4 Loudoun 99 Girls Red
No. 3 VYS Patriots Black vs. No. 22 ASC Elite
No. 26 McLean 99 Green Girls vs. No. 2 Herndon United '99
—