Virginia Fall State Cup finals matchups decided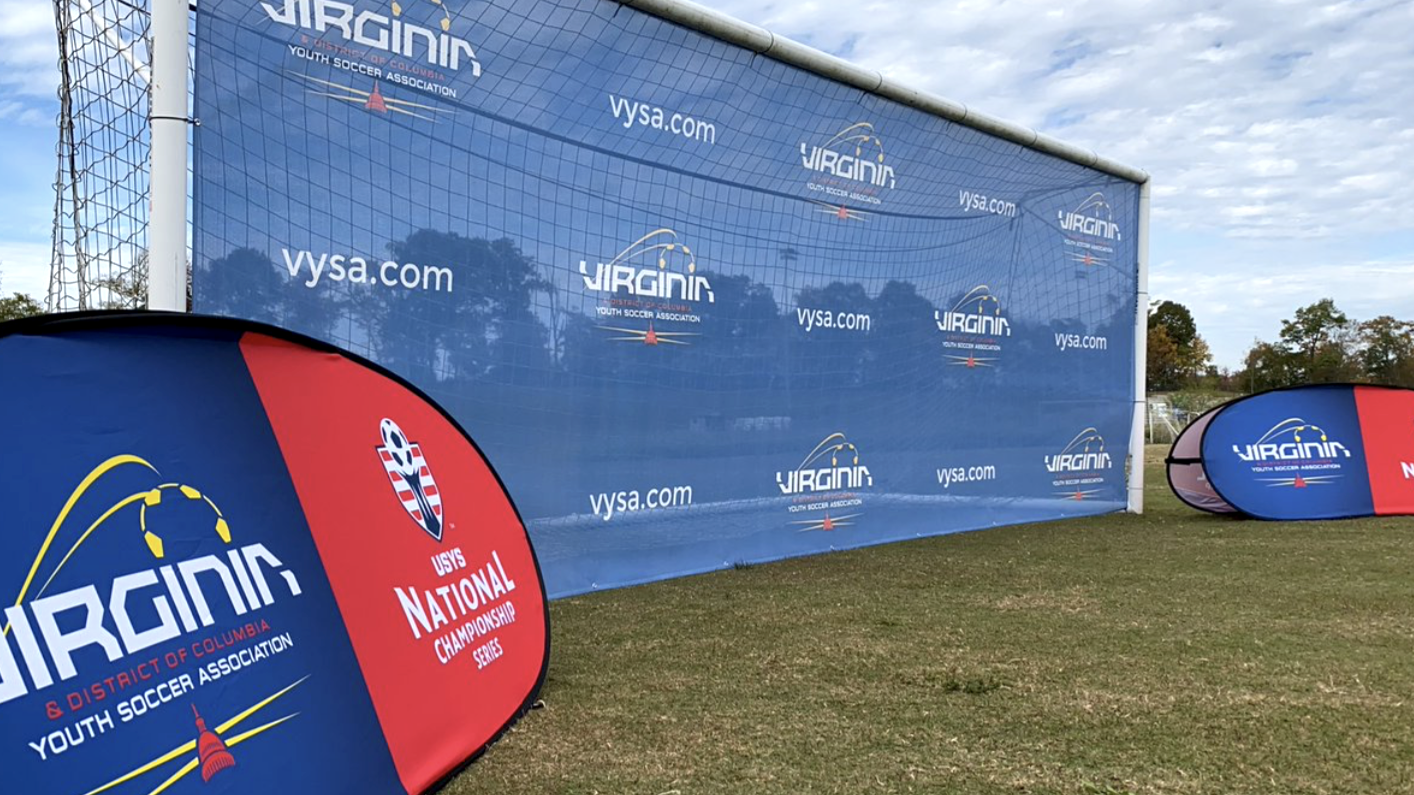 The Virginia Fall State Cup semifinal matches took place over the weekend at the Publix Virginia Soccer Training Center in Fredericksburg, Va.
A total of 20 teams across the 15U-19U age groups have earned their spots in the finals, which will take place this Sunday, November 3 at the VSTC.
See below for a look at the final matchups:
Boys
15U: Virginia Rush 05 vs. Alexandria 05 Red
Virginia Rush dominated both sides of the field in their 3-0 shutout of Arlington 05 Red in the semifinals, while Alexandria came out on top of a high-flying offensive showcase, 5-3 over SYC Lions Blue.
16U: SOCA 04 Elite vs. Arlington 04 Academy
Both sides dominated their respective semifinal matches, with SOCA piling up 6 goals against Virginia Legacy, and Arlington shutting out SYC Lions 3-0.
17U: Beach FC 03 Red vs. Arlington 03 Academy
Beach FC 03 Red won a close battle against FC Richmond in the semifinals, as Arlington 03 Academy notched a 2-0 clean sheet victory over SYC Lions to reach the title match.
18U: Arlington 02 Red vs. Argentinos Black
Both sides turned in dominant defensive performances in the semifinals, with Arlington shutting out Loudoun Red 1-0, and Argentinos Black defeating RWFC Barrio Elite by a 3-0 margin.
19U: Virginia Legacy CCL 01/02 vs. SOCA 01/02 Elite
Virginia Legacy won their semifinal match 2-1 over Beach FC despite going down to 10 players, while SOCA's offense racked up 4 goals in their semifinal victory over Barca Academy NoVa.
Girls
15U: SYA Cardinals 05 Red vs. NVSC 05 CCL Premiership
This weekend's semifinals saw a pair of 1-0 defensive battles, with SYA emerging over SOCA and NVSC edging out Beach FC.
16U: SOCA 04 Elite vs. Fredericksburg FC 04 Black
The 16U age group semifinals were both decided by one goal as well, with SOCA defeating Crush 2-1, and Fredericksburg FC shutting out Beach FC 1-0.
17U: SOCA 03 Elite vs. Beach FC 03 Red
SOCA emerged victorious in overtime, 2-1, against Hurricanes Black in the semis, to reach the final having outscored their 3 State Cup opponents by a 10-1 margin. Beach FC dominated their semifinal match 8-0, pushing their goal differential to 18-0.
18U: Herndon Thunder Black vs. Virginia Rush 01
Herndon Thunder Black steamrolled their way to a 6-0 semifinal victory, and Virginia Rush 01 captured a 3-0 semifinal win against Alexandria.
19U: Beach FC 01 Red vs. Virginia Beach City FC 01 Academy
In one of the most closely-contested age groups, both semifinal matches ended with 1-0 scorelines. Beach FC enters the final following 3 straight clean sheet wins, while VB City FC has only conceded 1 goal over the course of their 3 State Cup matches.