Vancouver Whitecaps FC U-18s set to face PDA in USSDA Semifinals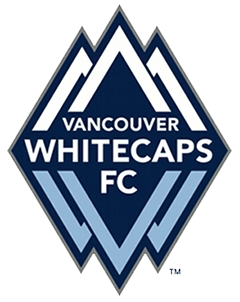 (Via Vancouver Whitecaps FC) – Vancouver Whitecaps FC U-18 Residency continue their quest to make club history on Thursday when they face Players Development Academy in the United States Soccer Development Academy (USSDA) semifinals. Kickoff will be at 6 p.m. PT at the StubHub Center in Carson, California.
Whitecaps FC are seeking their first USSDA championship. The inaugural U-18 USSDA team made it all the way to the championship final in the 2011-12 season before falling 3-2 to FC Dallas.
+Read: U.S. Soccer Development Academy U-17/18 Quarterfinals Recap
HOW THEY GOT HERE
The 'Caps U-18s have had a remarkable season.
After losing 2-0 to fellow semifinalists Nomads SC in their second match of the season, the eldest Residency squad has gone on a 33-match unbeaten streak.
They finished the regular season as Northwest Division champions with a record of 19W-1L-11D. From there, they paraded into the Academy Playoffs group stage and won all three matches against Chargers SC, Vardar, and MLS rivals LA Galaxy.
Last Thursday, the boys hosted a quarterfinal for the first time at the U-18 level, beating Sacramento Republic FC 5-3 in a thrilling match at UBC Dhillon Field. It was a balanced team effort, with five different players scoring for the 'Caps: Daniel Sagno, Thomas Gardner, Gloire Amanda, Terran Campbell, and Andre Baires.
Now they look to advance to the final two of 74 teams in the league.
WHO ARE PLAYERS DEVELOPMENT ACADEMY?
PDA are an elite youth soccer club based in Somerset, New Jersey. They're no strangers to success in the USSDA. Just two years ago they won the U-18 championship, defeating Bethesda-Olney 2-0 in the final at the StubHub Center.
The club has produced no less than 20 professional players. Among their alumni are Italian national team and Fiorentina striker Guiseppe Rossi (pictured right), as well as New York City FC right back R.J. Allen and Columbus Crew SC midfielder Dilly Duka. All three players were born and raised in New Jersey.
This year, the PDA U-18 squad finished with a regular season record of 16W-5L-5D, good for third place in the Atlantic Division behind MLS clubs New York Red Bulls and Philadelphia Union.
In the group stage, they topped Group D with one win and two draws. In their first match they defeated Montreal Impact 1-0, then drew 2-2 against Arsenal SC and 2-2 versus Chicago Magic PSG.
Last week, they beat hosts Philadelphia Union 3-1 in the quarterfinals to advance to this semifinal match.
The leading scorers for the team are United States U-20 national team striker Isaiah Young with 13 goals, as well as brothers Chaz Burnett with 16 goals and Josh Burnett with eight goals.
HEAD-TO-HEAD
The two teams played each other once this season, facing off at the USSDA Winter Showcase on December 3. The match finished 1-1, with Gloire Amanda providing the scoring for the 'Caps.
WHO IS PLAYING IN THE OTHER SEMIFINAL?
On the other side of the bracket, FC Dallas will be playing Nomads SC at 8:30 p.m. PT on Thursday (also streamed live).
Both opponents have interesting links to the 'Caps.
FC Dallas have had great success at the academy level. Dallas won their first title in 2012 when their U-18s topped Whitecaps FC 3-2 in a very closely contested USSDA Championship final. The club also won last year's 2015 U-16 championship, and many of those players moved up to this U-18 team.
Nomads, as previously mentioned, handed the U-18s their only defeat of the season in September.