Vancouver Whitecaps FC, BC Soccer expand girls development program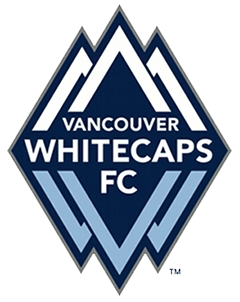 VANCOUVER, BC (Via Vancouver Whitecaps FC) – Vancouver Whitecaps FC and BC Soccer announced on Monday that the Girls Elite BC Regional EXCEL Centre (REX) has been expanded into a full-time school based program.
As part of the Canada Soccer pathway, the Girls Elite REX program in partnership with BC Soccer will begin recruiting and billeting top talent from across Western Canada. All players will now attend Burnaby Secondary School and have a custom daily training schedule, akin to the boys Residency program.
"We're ecstatic to announce this next phase of progression in our girls development pathway," said Whitecaps FC president Bob Lenarduzzi. "Our women's national team continues to inspire and impress on the international stage. We look forward to helping develop the next generation of talent so that may long continue."
+NCAA Women's Soccer Commitment Announcements: August 2016
"BC Soccer is pleased to be working with Whitecaps FC and building upon the success of the BC REX program", said Kjeld Brodsgaard, BC Soccer president. "The REX program is the top of the pathway in BC for female players as they look to develop and aspire to reach Canada Soccer national teams programming. We are proud to be partners with Whitecaps FC in the BC REX program and thank them and Canada Soccer for this commitment to women's soccer in BC."
Six players on the roster were recently called up to Canada's U-17 women's national team, while both Emma Regan and Julia Grosso have been called up to Canada's U-20 women's national team in the past year.
This year's roster includes three members of the recent Canadian side who finished as runners-up at the CONACAF U-15 Girls Championship tournament: Jordyn Huitema, Mya Jones, and Caitlin Shaw.
16 players return from last season.
Caitlyn Arbuckle (North Vancouver, BC)
Saje Brar (Surrey, BC)
Ashley Cathro (Victoria, BC)
Shanya Dhindsa (Surrey, BC)
Stella Downing (Vancouver, BC)
Julia Grosso (Vancouver, BC)
Kaela Hansen (Burnaby, BC)
Emma Hooton (North Vancouver, BC)
Jordyn Huitema (Chilliwack, BC)
Reece Moffatt (Langley, BC)
Danielle Mosher (Vancouver, BC)
Faith O'Neill (Coquitlam, BC)
Emma Regan (Burnaby, BC)
Omeha Sandhu (Surrey, BC)
Caitlin Shaw (Coquitlam, BC)
Joanna Verzosa-Dolezal (Delta, BC)
Eight new players join the program, including two from Alberta following the recent partnership between Whitecaps FC and the Alberta Soccer Association:
Aleisha Ganief (Surrey, BC)
Chantaya Ipsen (Surrey, BC)
Mya Jones (Calgary, AB)
Julia Kostecki (Coquitlam, BC)
Nikki Panas (Edmonton, AB)
Daniela Ramirez (Surrey, BC)
Maya Rogers (Vancouver, BC)
Abby Schwartz (Port Moody, BC)
Every BC player on the Girls Elite REX roster came through the EA SPORTS BC Soccer Premier League.
The Girls Elite REX program in partnership with BC Soccer will continue to be led by Whitecaps FC girls program director and former New Zealand women's national team player Emma Humphries.