Tennessee SC to join ECNL as member club beginning in 2017-2018 season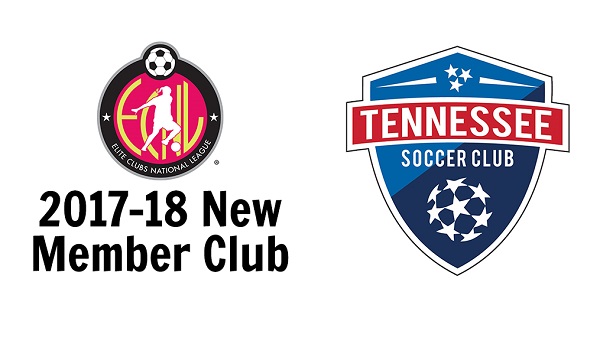 RICHMOND, VA (Via ECNL) – The Elite Clubs National League has announced that Tennessee SC will be joining the ECNL beginning in the 2017-2018 season as a new member club. The ECNL will be the only national league in which the club will compete, and the focal point of its competitive efforts.
Tennessee SC has a vstrong history of developing top teams and players, and the 2015-16 season was perhaps their most successful yet with the club earning both a U18 USYS National Championship and a U14 Region 3 Championship. The club has placed more than 146 players into college soccer in the past 5 years, proving itself as one of the top player development programs in the South.
+Read: USA defeats Canada 2-0 in CONCACAF U-15 Girls Championship title match
"We are very excited to announce Tennessee SC as a new member club in the ECNL and to have their players and teams be a part of our development and competition platform," said ECNL President Christian Lavers. "It is an important step for us to welcome the top players from the state of Tennessee into the ECNL, and to have the opportunity to collaboratively work with their club and leadership to make the game better long into the future."
"As an organization we are extremely honored and excited to be officially announced as a new member club for the 2017 season," said Tennessee Soccer Club Executive Director Stuart Brown. "Joining the ECNL has been a long standing goal for Tennessee Soccer Club, and our inclusion in the ECNL offers our female players the ability to compete at the highest standard of competition in the country. We will continue to enhance the already high standard of player development in our club to meet and exceed our players' individual and team goals, now anchored with the ECNL's strong reputation for elite level competition and broad collegiate recruiting exposure. Since its inception, the ECNL has set the standard for female players, and we believe by adding Tennessee Soccer Club, the leadership of the ECNL continues to raise the standard for elite level female players in this country for years to come."
Tennessee SC will begin formal competition in the ECNL in August 2017. Additional new clubs will be announced in the ECNL in the coming weeks.