US Club Soccer nominates Cindy Cone for 2021 U.S. Soccer Presidential Election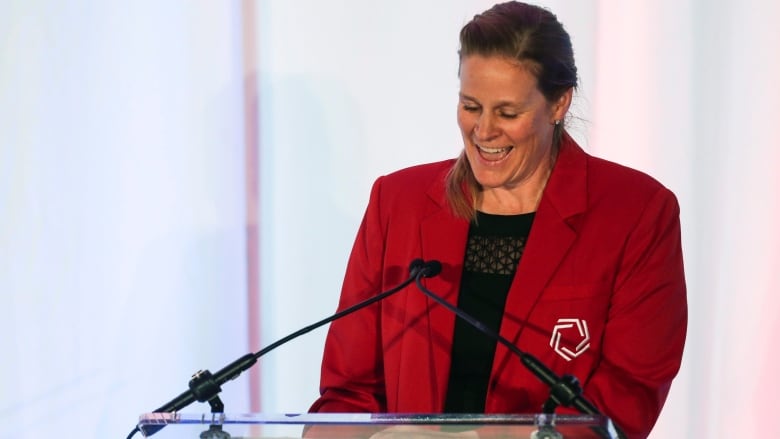 US Club Soccer has nominated Cindy Cone for the position of U.S. Soccer President, a position which she currently holds after stepping in following the resignation of Carlos Cordeiro in March 2020.
Cone was previously selected as U.S. Soccer Vice President on an interim basis in 2019, and was subsequently re-elected in February 2020. US Club Soccer nominated Cone for Vice President ahead of her election in 2019, and has followed up this year by nominating her for the chance to continue with a full term in the role.
The two-time Olympic Gold medalist and 1999 FIFA Women's World Cup champion revealed that she would be running for U.S. Soccer President in October.
The 2021 U.S. Soccer Presidential and Vice Presidential Elections will be conducted during the National Council Meeting on Feb. 27, 2021 at U.S. Soccer's Annual General Meeting (AGM) in Chicago.
See below for US Club Soccer's official letter of nomination for Cone, signed by Chairman Mike Cullina and CEO/Executive Director Kevin Payne:
"Dear Mr. Fike (as liaison to the U.S. Soccer Nominating and Governance Committee of the Board),
As a National Association member of U.S. Soccer with more than 500,000 members in all 50 states, US Club Soccer is proud to nominate Cindy Cone as a candidate for President of U.S. Soccer in conjunction with the special election to be held at the 2021 U.S. Soccer AGM.
US Club Soccer previously nominated Cindy as a candidate for U.S. Soccer Vice President in conjunction with her election during the 2019 AGM, and the reasons for that nomination remain applicable in this case as well.
Since her retirement from a Hall of Fame playing career, which included winning a World Cup, two Olympic gold medals, and two collegiate national championships at the University of North Carolina, Cindy has continued to dedicate her life to the sport. A U.S. Soccer "A" licensed coach, she returned to her alma matter as an assistant coach, winning four NCAA Division I women's national championship titles. Subsequently, she became the first Portland Thorns FC head coach and won the inaugural NWSL championship.
Cindy also has grassroots experience as a director of coaching at North Carolina FC Youth, overseeing coach and player development and college placement for the U11-U19 girls. We believe that perspective representing traditional youth clubs is critical for the future growth and development of the game. In addition, she has served as an advisor to the Athlete Council, which she previously represented on the U.S. Soccer Board of Directors. Cindy has first-hand experience of the challenges facing women in the sport and can provide leadership and improve diversity in coaching and leadership positions.
Further, we believe Cindy has successfully navigated challenging circumstances since assuming the role of U.S. Soccer President earlier this year and is well-positioned to continue that effort.
For the reasons above, US Club Soccer is proud to nominate Cindy Cone for the position of U.S. Soccer President.
Sincerely,
Mike Cullina
Chairman, US Club Soccer Board of Directors
Kevin Payne
CEO/Executive Director, US Club Soccer"