Southern California Developmental League joins US Club Soccer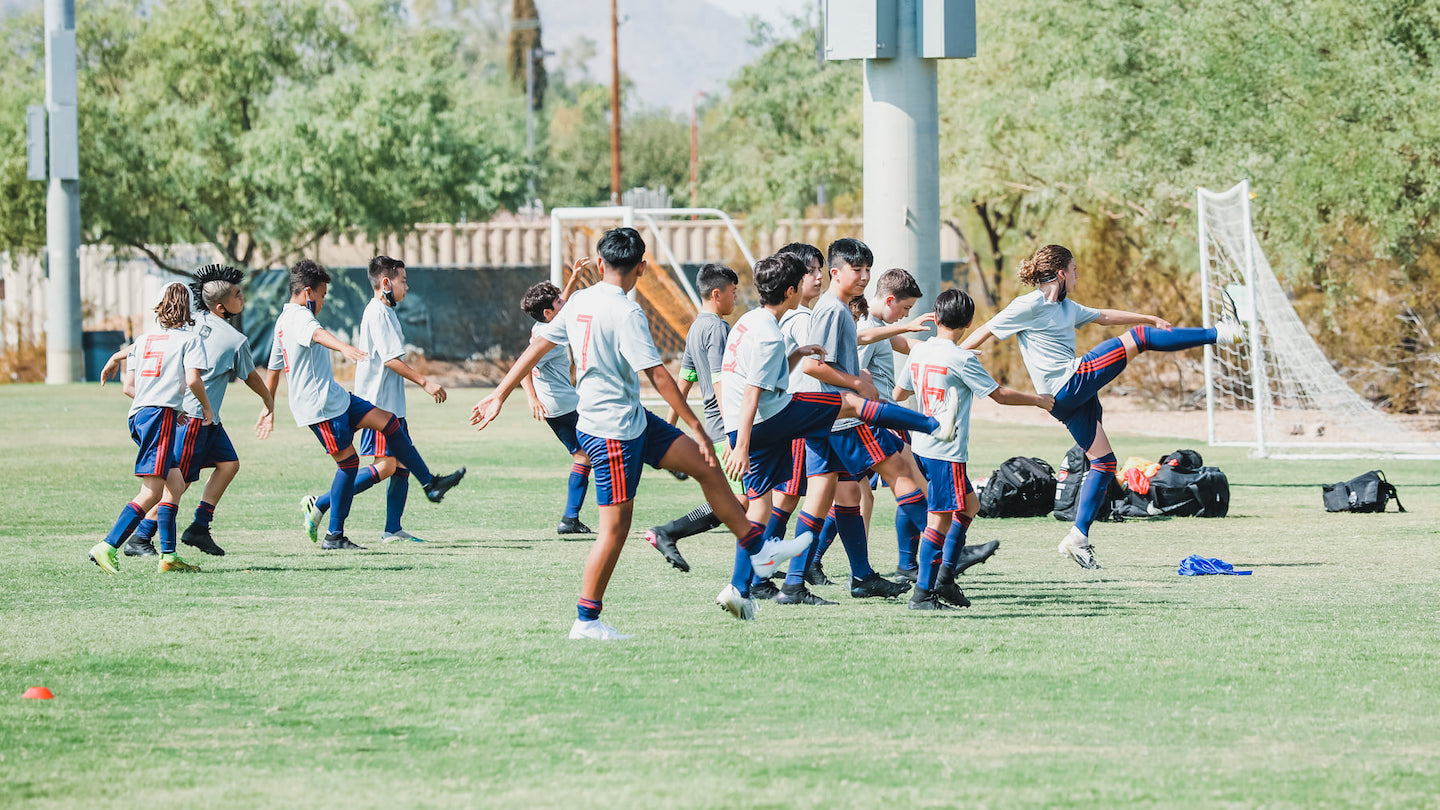 CHARLESTON, S.C. – US Club Soccer will welcome the Southern California Developmental Soccer League (SCDSL) to its membership, beginning with the 2021-22 season.
With this partnership, 71 clubs and their more than 2,200 teams and 37,000 players and staff in U-8 through U-19 age groups will take part in an all-inclusive suite of programming and resources, managed directly by SCDSL.
"This really is an exciting time in SoCal youth soccer," said Michelle Chesters, SCDSL Director of Operations. "The ability for the SCDSL to directly control our programming and calendar will allow us to expand our program offerings, making the SCDSL all-inclusive for our members"
"The timing is right for SCDSL member clubs to take matters into their own hands," said SCDSL Technical Committee member and Strikers FC Director of Coaching Don Ebert. "The move to US Club will allow us to better serve our members as the landscape of youth soccer continues to change and evolve. This puts us at the forefront of that change. Quite frankly, this is the time to bet on ourselves and see what we can achieve as members of US Club Soccer."
Among the highlights:
League Play: SCDSL will provide league competition for all flights and intends to extend the season beyond the fall into winter and spring. SCDSL's Discovery NPL will be part of US Club Soccer's National Premier Leagues (NPL), a collection of 21 leagues unified under one national competition platform and based on a common technical framework. Qualifiers from the SCDSL's Discovery NPL will join teams from other NPLs throughout the country in competing for a national championship via the NPL postseason.
State Cup: SCDSL will run a Southern California-based State Cup to include all flights in the league. Qualifiers from each flight in U-9 through U-19 age groups will then meet qualifiers from NorCal Premier Soccer to determine a true State Cup champion in each age group, from which age-applicable teams will advance directly to the National Cup Finals, US Club Soccer's national cup-based championship event. More details will be released subsequently in a joint release by SCDSL, the NorCal Premier Soccer, and US Club Soccer. Further, relationships with the top venues in Southern California will mean less travel and premier facilities for State Cup competition.
College Showcases, including combined programming and competition with NorCal Premier Soccer.
Olympic Development Program (ODP)-sanctioned player identification and development pathway: SCDSL members will benefit from US Club Soccer's ODP-sanctioned programming, which includes PDPs at the local level, id2 Training Camps at the regional and national level, as well as National Selection programming at the national and international level. This pathway provides opportunities for exposure to National Team staff. A few of the past participants include: Tyler Adams, Emily Alvarado, Jonathan Gonzalez, Lindsey Horan, Catarina Macário, Christian Pulisic and Tim Weah, among others.
Coaching Education: SCDSL will internally host U.S. Soccer coach licenses courses via US Club Soccer, and benefit from US Club Soccer's other educational and developmental offerings, such as its LaLiga coaching education programming. By controlling the calendar of coaching education courses, SCDSL can ensure that coaches whom desire to further their licensing have the opportunity to do so.
"We are very excited to welcome the SCDSL and its member clubs and their players into the US Club Soccer family," said Kevin Payne, US Club Soccer CEO/Executive Director. "These are some of the strongest and most forward looking clubs in America and they will help us continue to strengthen our programming on multiple levels."