University of Washington women's soccer adds Tina Frimpong Ellertson to coaching staff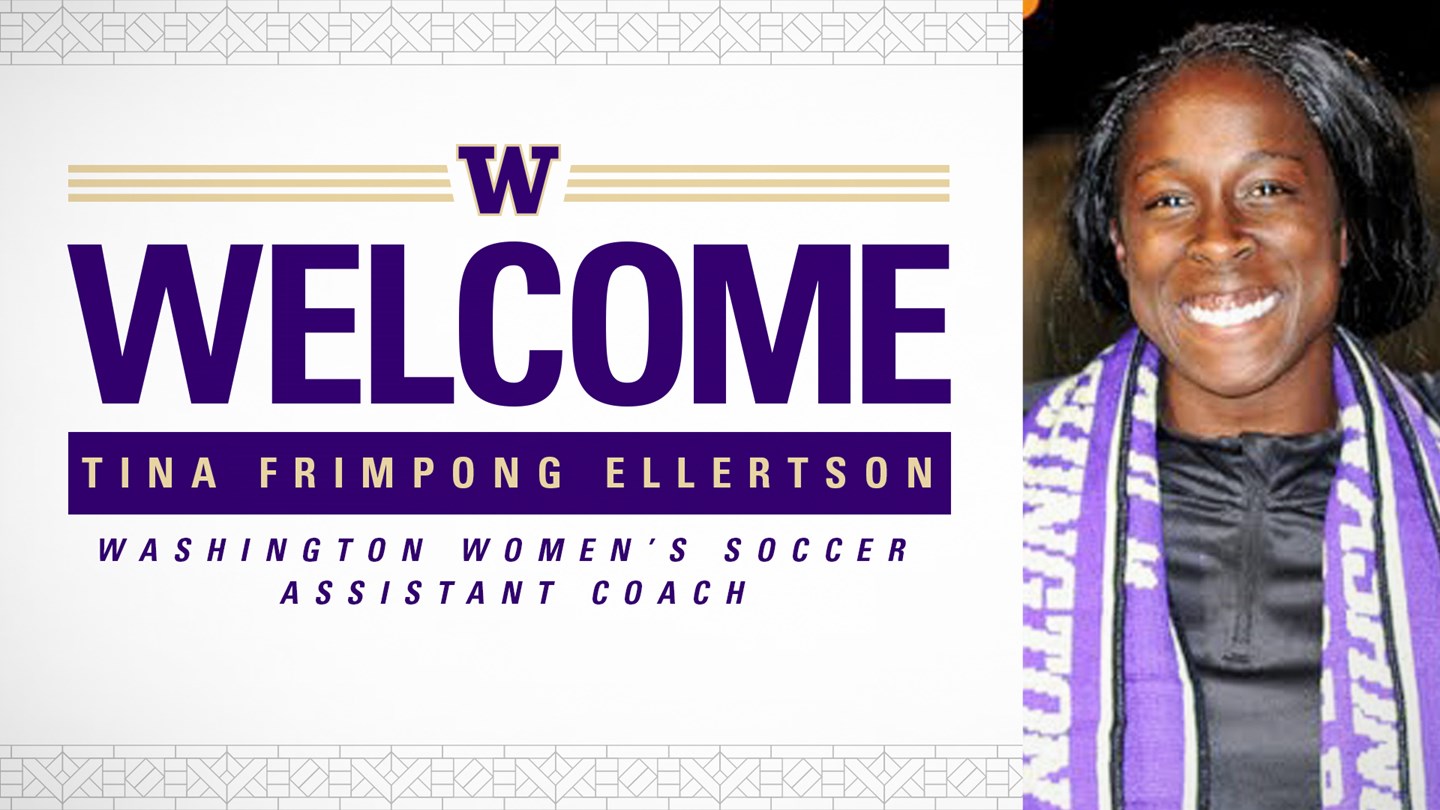 SEATTLE – The University of Washington Huskies announced the hiring of Tina Frimpong Ellertson to the staff today as an assistant coach. Frimpong Ellertson, a Husky alumna, has coached with U.S. Soccer, the Portland Thorns Academy, and in the high school ranks.
"Tina is an exceptional addition to our staff," said head coach Nicole Van Dyke. "Her energy and passion for the program and the university are infectious. Having played at UW and with the U.S. National Team, and having experience coaching at the highest level, she brings a wealth of experiences to the program."
Frimpong Ellertson has spent the last eight years working the US Soccer, as an assistant coach with a number of youth national teams and as a talent identification scout. Over the last three years, US Soccer's youth teams have gone a combined 59-11-14 in international competition with Frimpong Ellertson a part of the staff.
Frimpong Ellertson coached at King's Way High School for six years, earning Coach of the Year honors in the league in 2017. She coached three different teams at the Salmon Creek Soccer Club for a decade and served as the Portland Thorns Academy U17 coach for two seasons.
"It was clear in the interview process that developing student-athletes on and off the field is at her core," said Van Dyke. "As a former athlete now coach, she will connect the past and present as a new chapter of the program begins. I am so excited to work with her and can't wait for her to meet the team!"
Before breaking into coaching, Frimpong Ellertson was a member of the U.S. National Team for five years, playing in the 2007 Women's World Cup. She also played in Women's Professional Soccer and the National Women's Soccer League.
Frimpong Ellertson had a storied career at Washington and is still the program's all-time leader in goals scored and total points. The Vancouver, Washington native twice earned Pac-12 Player of the Year and earned All-American honors in 2003 and 2004. In her senior season, Frimpong Ellertson led the Huskies to their first-ever Elite Eight appearance.
"I'm excited to join the talented staff and team at Washington," said Frimpong Ellertson. "My time at UW was very special in my life and I'm honored to return to my alma mater."
The Huskiesa are on Twitter with the username @UW_WSoccer and on Instagram at uw_wsoccer.