UConn women's soccer team announces 10-member recruiting class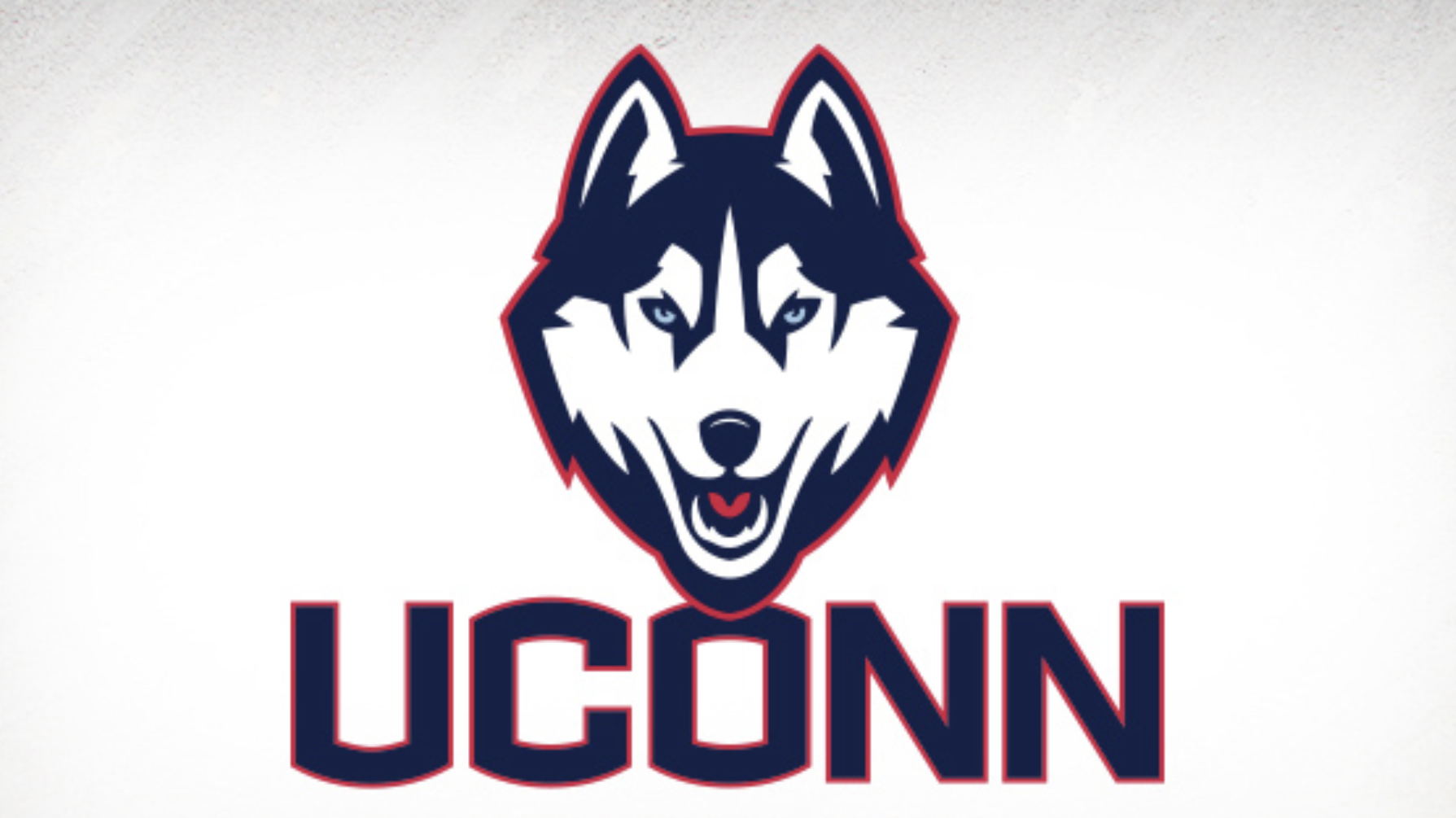 STORRS, Conn. – The UConn women's soccer team announced the addition of 10 incoming freshman to the class of 2024 on Monday morning.
"We are really excited about this coming fall as we welcome our first true recruiting class as a staff, play in our brand new stadium, and return to the Big East conference. We worked tirelessly on building this incoming class and we believe that they have the potential to come in and immediately compete alongside our returning players." – Head Coach Margaret Rodriguez
Read up on all 10 incoming Huskies and what they have to say and head coach Margaret Rodriguez is saying about their arrival to Storrs.
Jaydah Bedoya | Forward | New Bedford, Mass. 
Mags on Jaydah – "Bedoya is an exciting player to watch.  She has an opportunistic mind and is always looking to be a threat to any backline.  She has pace to get in behind, the technical ability to beat players 1v1 and finish, and the tactical awareness to set up her teammates.  She will be fun to watch this fall."
Why I chose UConn:
"I chose UConn because I fell in love with the campus right when I stepped on it. I noticed the school pride of being a husky right away and I knew that was something brought me in. I also felt a connection with Margaret Rodriguez head coach and I feel as if that's very important because I am spending almost all my time with my coaches so that was important to me to trust them and that's just how it felt. UConn has such a strong rigorous academic history and to top it off women's soccer program history and I'm so glad I get to be a part of it now. I'm excited to finally get to join the program and husky nation finally getting to call myself a husky is an absolute honor".
Played at New Bedford High School before finishing final three years at Tabor Academy in Marion, Mass. Under head coach Steve Sughrue at Tabor Academy, Bedoya led team to 2019 Class B New England championship. Two-time All-League (2018, '19), All-NESCAC. 2019 All-Region. 2019 First Team ISL. Selected to 2019 Junior All-Star Game. 2018 Class B New England Championship semifinals. No. 2 goal scorer in the ISL in 2017 and 2018.
Lucy Cappadona | Midfielder | Marlborough, Mass.
Mags on Lucy – Lucy is one of the most consistent players we have recruited and we are excited to have her join us next fall.  She has a big presence and the ball winning abilities we are looking for in a defensive midfielder.  Lucy is also very composed and confident on the ball, which will allow us to build through her as we attack.
Why I chose UConn:
"UConn was the only college that I felt at home with. I can see myself being held to my highest abilities and pushed to my own limits".
Played for NEFC club team and helped lead team to two NPL National Championships and a US Club National Championship. Lettered one season for Marlborough High School under coaches Sam Kiley and Sean Mahoney. Lettered four seasons in basketball. Two-time captain.
Lauren Hart | Forward | Toronto, Ontario
Mags on Lauren– Lauren has great size coming in at 6′ and can play anywhere in our front line.  She is a goal scorer who will be looking to take care of business at this level.  She is disciplined and hardworking, and brings in another dimension for us up top.
Why I chose UConn:
"Before committing to UConn, I first attended a summer ID Camp on campus, where I was welcomed by the current soccer players with open arms. I knew then, based on the team's infectious enthusiasm and their obvious love for the school, that I wanted to be a Husky. Things like the beautiful campus, the amazing programs and the extremely caring and supportive coaching staff only made me more sure that I was making the right decision! I am so grateful to the wonderful people at the University of Connecticut, and for their efforts to help me reach my full potential. I am sure that I will be exposed to an environment that will help me grow as a student, a player and a person. That is why I am so excited to begin my college career at UConn in 2020! Go Huskies!"
Played for Woodbridge Soccer Club. Runner-up for Young Player of the Year award in 2019. Named Second Team All-Star League1 for 2018-19 season. Played for head coach Doug Hunnissett at Lawrence Park Collegiate Institute. 2018 OFSAA Division AAA Champions. Named 2019 MVP after setting goal-scoring record. All-City and All-State. 2020 team captain.
Jada Konte | Forward | Woodbridge, Va.
Mags on Jada – Jada is a true target forward who is very comfortable back to goal. She is very strong and athletic and will be a threat up top with her pace and ability to hold the ball. She is a quality player who can find the back of the net for us next year and beyond.
Why I chose UConn:
"When I first arrived at UConn it felt like a second home. The atmosphere and vibe of being on campus made me feel comfortable and content. When I left to go back home, I felt assured that this was the school I wanted to go to for the next 4 years".
Lettered one season at Charles J. Colgan High School in Manasses, Virginia for head coach Thomas Warzywak. Named First Team All-District, All-Region and All-MET. Team captain and team MVP. Led the No. 2 team in the district with 39 goals and added 12 assists. Played for Braddock Road club team. Was a US  Youth Soccer National Best Eleven selection at U-14 level and earned ECNL Mid-Atlantic All-Conference team accolade at both the U-18 and U-19 levels.
Chloe Landers | Midfielder/Defender | Glastonbury, Conn.
Mags on Chloe – Chloe is a smart player who will add depth to any position across our backline  She is composed on the ball and has good feet to build through along with the mentality we need to win games.  We are eager to get Chloe in our environment to begin her development at the next level.
Why I chose UConn:
"I am honored and excited to join the women's soccer program at the University of Connecticut. I chose UConn because of their unique soccer culture. It is clear to me that the coaching staff works hard to develop their players technically and also values the importance of building a family culture. I'm excited for the next phase of my athletic career and look forward to be a part of this amazing team and community".
Had a standout four-year career at Glastonbury High School under head coach Joe Finocchiaro, leading the team to a 68-5-5 record and a pair of Class LL championships in 2016 and 2019. She was a two-time United Soccer Coaches Association All-American and participated in the 2019 Allstate All-American Junior All-Star Game along with the 2019 High School Girls Soccer All-American Game.  A two-time captain, she led Glastonbury to four Central Connecticut Conference titles and No. 1 ranking in the state of Connecticut in 2016 and 2019. She was a three-time All-Conference, All-State, All-Academic performer and won the Hartford Courant Girls Soccer Player of the Year award twice (2018, '19). Played at Connecticut Football Club (CFC) United ECNL. Helped lead team to 2018 ECNL Northeast Division title and qualified for ECNL National Champions League three times. Off the pitch, she lettered one season in track and field at Glastonbury earning All-Conference and All-Academic team honors in 2018.
Sofia Weber | Midfielder & Defender | Andover, N.H.
Mags on Sofia – Sofia is a player who I believe flew under the radar during the recruitment process.  As a central player, she is technically very good on the ball and has the athleticism to impact our midfield or backline. She is a great fit for our team and we are excited to see her growth in our program.
Why I chose UConn:
 "I am excited to attend UConn and pursue my love of soccer. Playing at a highly competitive level with the best coaches and facilities is a dream come true for me. I look forward to getting to know my teammates and classmates and to wear a UConn uniform with pride".
Lettered four years at Hotchkiss School in Lakeville, Conn. under head coach Christina Cooper. Was a three-time Connecticut All-State performer. Three-time Boston Globe All-Star. Two-time WWNEPSSA All-Star. Two-time All-NEPSAC. 2019 Boston Globe Prep Class A/B MVP. Lettered four seasons in ice hockey. Earned the Ely Prize – for combined excellence in athletics, scholarship and character in 2019.
Natalia Santangelo | Defender| Collegeville, Pa.
Mags on Natalia – Ta is a defensive player with an impressive attacking mentality.  She has a great first touch and is technically clean on the ball.   She has the focus and drive to be a very good collegiate player and has the tools to be an impactful attacking wing back.
Why I chose UConn:
"I chose the University of Connecticut because Coach Mags, Carey, and Vanessa will develop my skills to become an important part of the team. When I first spoke with my coaches I knew that we had a very similar passion for the game, and drive to win. They also stressed the importance of education and to do your best on the field and in the classroom. 
As I begin my college career at the University of Connecticut I am excited to play in the Big East, a conference full of competitive and skilled teams. I look forward to making an impact and helping our team be successful. I am fortunate to be able to study in one of the top Exercise Science programs". 
Played for Penn Fusion Soccer Academy for Paul Lehman and Kevin Eppler. Was chosen by coaches to U.S. Training Centers, U.S. Combines and ID2 Camp. Won two-straight division titles. Helped lead high team to state championship. Was an All-League performer.
Kaitlyn Mahoney | Goalkeeper | Manorville, N.Y.
Mags on Kaitlyn – Mahoney will round out our goal keeper position and she'll compete alongside the other 2 goalkeepers we currently have on the team.  She is confident, knows the game, and has a big presence on the field.  Mahoney is also very comfortable with the ball at her feet, which will give us another option to play through.
Why I chose UConn:
"The moment I stepped on campus I felt like I was home.  I knew in my heart that UConn would be the place I would spend my next four years, pursuing my education and my soccer career.  The family atmosphere and the bond between both staff and players made me want to join the UConn family.  UConn was the perfect distance from my hometown and could offer me a multitude of opportunities I had dreamed of for my future.  I cannot express more how excited I am to begin the next chapters of my life as a student-athlete at UConn".
Played two seasons for head coach Sue Alber at Saint Anthony's High School in South Huntington, N.Y. Earned All-League status her junior and senior seasons. All-Long Island and All-Star while serving as team captain her senior season. Two-time All-Academic who won 2019 Saint Anthony's Scholar Athlete Award. Named Top 100 soccer players on Long Island. Helped lead team to two NSCHSAA League championships. Played for Susa '02 ECNL and was a team captain.
Grace DiVincenzo | FOR/MF/D| Mahopac, N.Y.
Mags on Grace– Grace has speed, athleticism, and the technical skills to be dangerous on the flank for us next fall. Her fitness level, mentality and drive is what stands out with her and we are excited to see her contribute to our attack.
Why I chose UConn:
"It's actually funny. My cousin gave me a UConn sweatshirt when I was younger, like 11, he told me if I work hard enough I will go to that school and play soccer. Ever since then my heart was set on UConn. I fell in the love with the school even more after I toured it. I feel UConn had a lot of opportunities for me. The plus is I can play soccer, a game I love at a school I always wanted to attend".
Played under head coach Casey Carroll at Mahopac High School. 2019 League IA Player of the Year while serving as team captain. Earned 2019 All-League and All-Section honors. Played club soccer at QuickStrike FC. Led team to 2019 NYCSL NPL championship. Were U.S. Club NPL National finalists in 2018 and semifinalists in 2019. 2018 Jefferson Cup Showcase Champions.
Samantha Derico | Forward | Harrington Park, N.J.
Mags on Samantha –  Sami will add depth to our attacking positions.  Her work rate is unmatched and her drive to compete is what separates her from others. We are eager to see her train daily at this level to see how she will impact this team and program over her 4 years here.
Why I chose UConn:
"UConn checked all my boxes: enthusiastic athletic programs, a soccer team with passion and energy that was electric, and homemade ice cream".
Played four seasons under head coach Kathleen Wehmann at Northern Valley Regional High School at Old Tappan. 2019 team captain. Scored 46 goals and contributed 27 assists. Won 2019 Coaches Award. Two-time First Team All-League. 2019 NJ.com Top Girls Soccer Senior and led the Big North in assists. Two-time All-County performer. Played for Princeton Soccer Academy. Was a 2019 USYS National Championship finalist after winning 2019 USYS Eastern Regional champion.