SMU women's soccer welcomes 7 freshmen, 2 transfers for 2020 season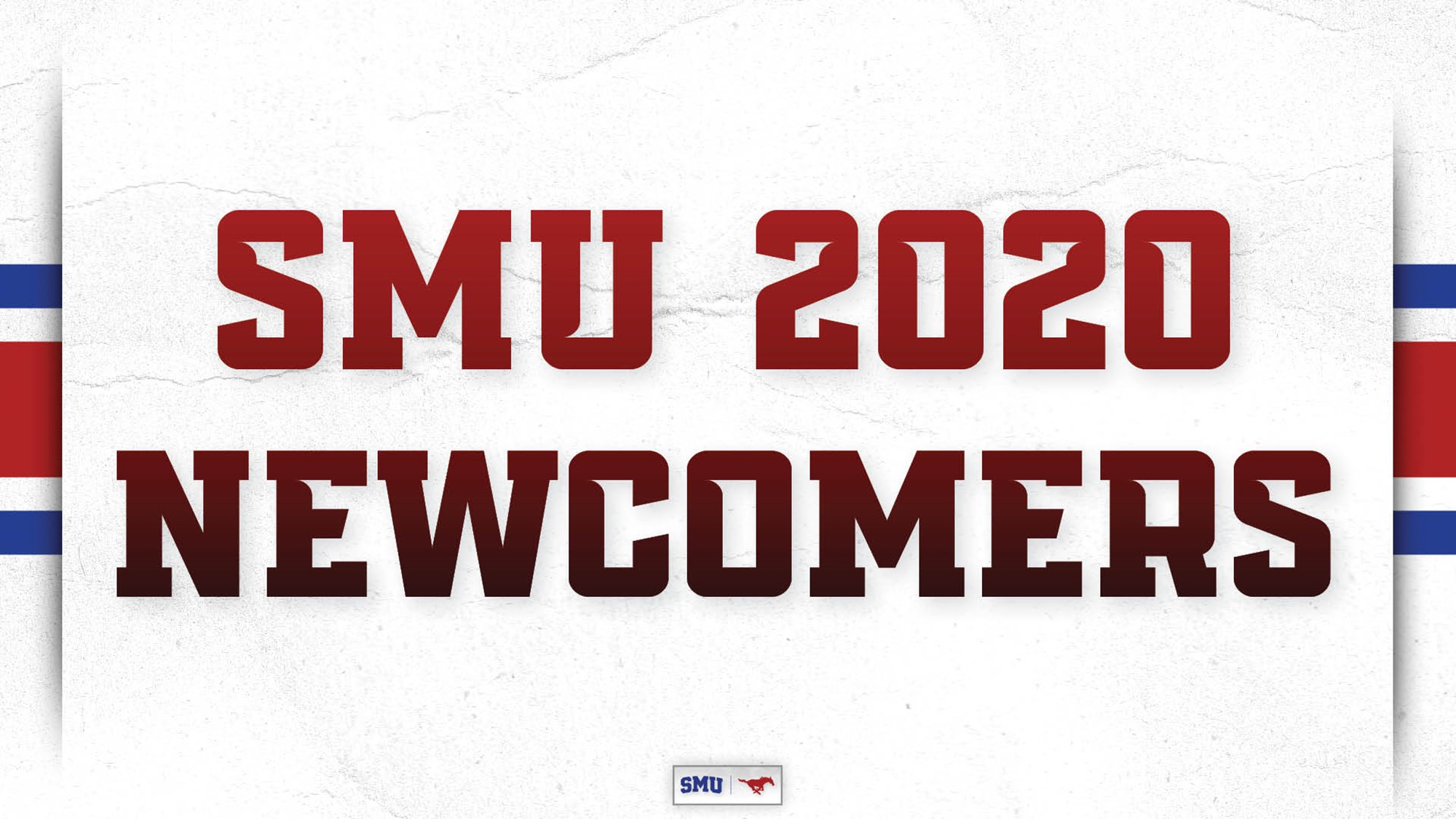 DALLAS – The Southern Methodist University (SMU) women's soccer program welcomed seven freshmen and two transfers for the upcoming 2020 season, head coach Chris Petrucelli and his staff announced.
The class consists of incoming freshmen Leah Chancey, Bailey Chiles, Payton Doiron, Emma Jordan, Alana Karro, Clara Lynch and Bo Rubinstein and transfers Alina Khan and Caroline Peterson.
Leah Chancey | Ovilla, Texas
Chancey is one of two freshmen starting in the spring, coming to SMU from down the road in Ovilla, Texas. She brings both national and international experience with her to the Hilltop. She attended two U.S. Soccer U14 National Team camps in 2016 and was part of the Elite Adidas Generation U16 Olympique Lyonnais Program in Lyon, France in 2017. Chancey helped her Solar Soccer Club team to a Girls U-16/17 USSF Development Academy National Championship in 2019 and a runner-up spot at the U-16/17 ECNL National Championships in 2017. Also in 2017, she attended the ECNL National Training Camp and was named part of the Best XI.
At Midlothian Heritage High School, Chancey played soccer her freshman year and was named All-District 8-4A MVP, All Region First Team and All-Academic Team while helping her team to finish as District Champions, Bi-District Champions and Area Champions. She also played high school basketball for three years and was named to the All-Academic Team every year.
Chancey was a member of the National Honor Society and is undecided about a major at SMU. She has two brothers, Dylan (24) and Jared (24), who both played college soccer as well. She says she chose SMU because of the strong academic programs, outstanding soccer program and coaches and the location since it is close to home.
Bailey Chiles | Waco, Texas
Chiles comes to the Hilltop from Waco, Texas, where she attends Midway High School. She has lettered all four years in high school, was named All District Second Team, earned an Honorable Mention twice and an Academic Achievement Award three times. The team finished second in the district during her freshman, sophomore and junior years.
In club soccer, Chiles plays for Dallas Sting ECNL U18/19. In her previous years with the club, she has helped her team to two Texas Conference wins, semifinals at ECNL Finals in San Diego and the quarterfinals at ECNL Playoffs in Seattle.
Chiles is a member of the National Honor Society, earned the Spirit of Midway award, was a Business Professionals of American regional winner and state qualifier in 2018 and spends time as part of organizations such as Best Buddies and Student Council. She was drawn to SMU because of the strong academic reputation and self-contained campus in the heart of a city that is like a second home to her. Chiles hopes to major in Business or Computer Science.
Payton Doiron | The Woodlands, Texas
Payton Doiron joined the Mustang roster in the spring from The Woodlands, Texas. With her club team at Challenge SC, Doiron was a PDP Invitee from 2016 to 2018, a U.S. Soccer Training Invitee from 2012 to 2015 and was named to the Texas All Conference Team during the 2017-18 season.
At Concordia Lutheran High School in Tomball, Texas, Doiron played for four years. In that time, she was named a Lutheran All American, TAPPS First Team All State, the team Defensive MVP, 20-5A District MVP, UIL Second Team All State, District Newcomer of the Year and more along with multiple academic honors. She helped her team to a district championship during the 2018-19 season.
Doiron joins many family members as a collegiate athlete. Both of her parents, Caren and Adam, along with two aunts, three uncles and two cousins all played sports ranging from soccer to football to track. Her mother Caren played under Chris Petrucelli for a year during his time at the University of Texas. Payton chose SMU because of the amazing coaching staff, welcoming atmosphere and beautiful campus. She plans to major in Health and Safety.
Emma Jordan | Castle Pines, Colo.
Emma Jordan joins the Mustangs from Castle Pines, Colorado. She currently plays club soccer for U19 Colorado Rush DA and has played for the developmental academy for the past three years. Jordan played for one year at Valor Christian High School in Highlands Ranch, Colorado and started on the team as a freshman. In that year, she helped her team to a district and league championship and state semifinal finish.
Academically, Jordan is a member of the National Honor Society and has finished all three years of high school with a 3.8 GPA or higher. She plans on majoring in Finance at SMU and chose the Hilltop because of its outstanding academic reputation, great business school and athletic program, beautiful campus and awesome coaches.
Alana Karro | Newport Beach, Calif.
Alana Karro, a Newport Beach, California native, brings some more international experience to the Mustang roster. She competed in the Maccabi Games in Mexico City and won the gold medal with the 2019 Pan America U18 Maccabi team. Playing with her club team at OC Surf, Karro was a 2018 ECNL PDP invitee and she helped her team to a 2017 SoCal National Cup Championship, serving as team captain in 2017-18.
Karro lettered one year at Sage Hill School. As a freshman, she started every game on varsity, was voted as offensive MVP for the year and was named to the All League Second Team. Karro is the second collegiate athlete in her family as her mother, Mindy Karro, did gymnastics at Yale University. She chose SMU for its beautiful campus, big sports programs and great academics. Karro plans to major in Business and will be the second SMU attendee after her cousin graduated from the Hilltop.
Clara Lynch | Scottsdale, Ariz.
Clara Lynch comes to SMU from Scottsdale, Arizona. In her club career, Lynch has played for SC del Sol and currently plays with Phoenix Rising. She helped lead her SC del Sol squad to a 2017 ECNL North American Cup National Championship and a Top 10 US Soccer Development Academy national finish and a second place finish in the Southwest Conference.
Lynch played her freshman year with her high school, Xavier College Prep in Phoenix, Arizona. There, she helped the team to a 6A Arizona State Championship and 6A Premier Region Championship. Outside of soccer, Lynch is a member of the National Honor Society, National Charity League, is the current Calculus Club secretary and has made honor roll every semester. She plans to major in Finance.
Lynch will join her cousin, who played beach volleyball at LMU, as a collegiate athlete. She chose to join the Mustangs because of the strong academics and athletic program and sense of community on campus.
Bo Rubinstein | Warren, Vt.
Bo Rubinstein is originally from Warren, Vermont, but comes to the Hilltop from IMG Academy in Bradenton, Florida. At IMG, she helped lead the U16 and U17 Development Academy team to a 12th-place finish in the nation in league play. The team also advanced to the quarterfinals of the playoffs.
In addition to soccer, Rubinstein was a competitive ski racer for 10 years. In high school, she made the ski racing district team and helped lead the girls team to winning the state championship.
Both of Rubinstein's parents, Rebecca and Jonathan, played college sports. Her mother was a volleyball player and her father played tennis. She chose to attend SMU because of the beautiful campus and close proximity to Dallas. Rubinstein said that she welcoming coaching staff and amazing academics made SMU the perfect school. She is planning on majoring in Journalism when she gets to the Hilltop.
Joining the previous incoming freshmen are transfers, Alina Khan and Caroline Peterson, who arrived on campus at the beginning of the spring semester.
Alina Khan | Fr. – Houston, Texas
Khan comes to the Hilltop from Colorado State University, where she was on the roster for the 2019 season. Before her time as a Ram, Khan played for Challenge Soccer Club in her hometown of Houston. There she was named to the 2018-19 Texas ECNL All-Conference Team and participated in the Player Development Program during the 2016-17 and 2017-18 seasons. Khan played for three seasons at Memorial High School, where she helped her team to a Texas 6A Girls Soccer State Championship in 2018. Off the field, she earned a spot on the school's honor roll all four years.
She came to SMU because she felt that the university was a perfect fit academically as she plans to major in Biology. Khan's family includes her parents, Denise and Omar, older brother, Zain (20), and younger sister, Lola (6).
Caroline Peterson | Fr. – Mission Hills, Kan.
Peterson joins the Mustangs after spending the 2019 season at Auburn University, where she started four games and played a total of 800 minutes with the Tigers. Previously, Peterson played club soccer for Sporting Blue Valley where she was on the Olympic Development Program Regional Team and ranked as high as No. 70 in the top 150 for 2019 graduates. She also played for two years at Pembroke Hill School, a preparatory school in Kansas City, Missouri. As a freshman, she helped the team to a second place finish in the state and as a sophomore, a fifth place finish. During those two years, Peterson was named First Team All-State, All-State Offensive Player of the Year, First Team All-Region, All-Region Player of the Year, First Team All-District, First Team All-Metro and set the record for number of goals scored by a female in a single season at Pembroke.
Peterson comes from family of SMU graduates as her mom, Jill, uncle, Mark Jacobs, brother, Tyler (26), and sisters Morgan (24) and Brooke (22) all attended SMU. Morgan and Brooke were also members of the university's Pom Squad. These family connections led to Caroline's attraction to the Hilltop. She plans to major in Elementary Education and Sports Management.